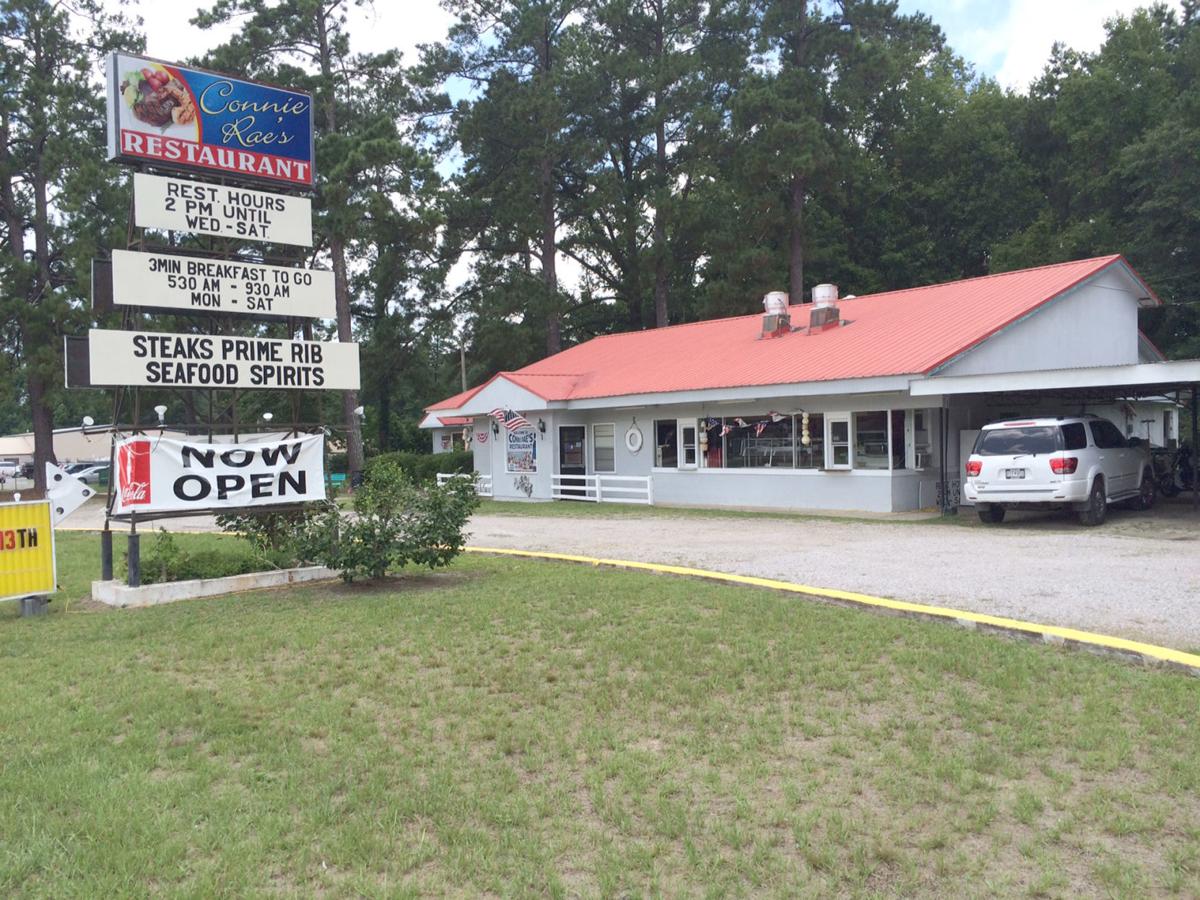 A new restaurant has opened in Bamberg.
Connie Rae's Restaurant and Lounge opened its doors June 5.
The restaurant is located at 1302 Main Highway in Bamberg. The site formerly was the home of Frye's Drive-in.
"There was no way to go," owner Connie Warren said. "I am from Bamberg and we needed a place to eat that is laid back and where you can enjoy yourself."
"Everybody in the area is really excited about it," Warren said, explaining business has been good. "Within 30 minutes, we had 110 people who walked in the door."
The restaurant serves a number of items including wings, appetizers, sandwiches, burgers, seafood, as well as steaks and prime rib. The restaurant also serves frog legs, quail and gator tails.
Beverages including alcoholic beverages are also served.
The restaurant is open from 2 p.m. to 10 p.m. Wednesday through Saturday for the kitchen service. The restaurant's lounge will be opened later based on demand.
Breakfast is served from 6 a.m. until 9:30 a.m. Monday through Saturday with an option for quick pickup or dine-in. The breakfast will be a three-minute to-go pickup for those on the move.
Warren is no stranger to the restaurant business.
She previously owned the Edisto Country Club on Cannon Bridge Road for about 12 years and then River's Edge in Denmark.
For more information call 803-245-8002.
Get local news delivered to your inbox!
Subscribe to our Daily Headlines newsletter.