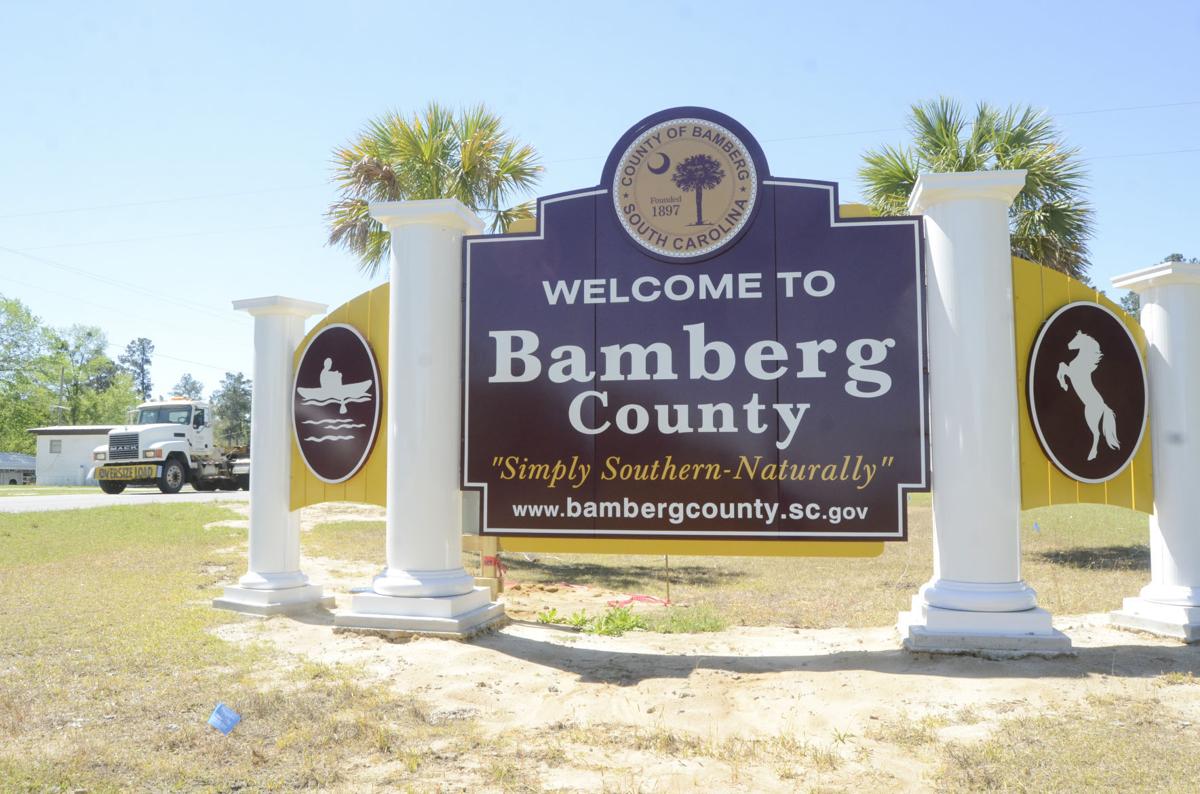 Local lawmakers say Bamberg County's school districts may lose out on state incentives if they don't consolidate quickly.
"It is not rocket science here. We have to move forward as a county by consolidating now," said Rep. Justin Bamberg, D-Bamberg.
"If you do it now while there is a substantial financial incentive on the table to do it, it ensures that you as a citizen in Bamberg save some doggone money," he said. "If we don't do it, then we will get nothing."
Bamberg and Sen. Brad Hutto, D-Orangeburg, discussed the issue Monday during a joint meeting of the two Bamberg County school boards.
They plan to introduce legislation consolidating the districts when they return to Columbia in September.
"We want to be as transparent about this process as we can," Hutto said. "It is going to happen at some point. Right now we have an opportunity for it to happen on terms we negotiate, that we decide."
The S.C. Department of Education has said it will give the districts $7 million once a consolidation bill is passed and the new board for a consolidated district is appointed.
Hutto said a bill could probably be passed in two weeks.
"We are looking for something that will be positive for the future of the education of children in Bamberg County," he said.
If the bill is not passed in September, it will have to wait until January to be reintroduced, Hutto said.
During the meeting, the men answered questions from the community and board members.
Bamberg District 1 trustee John Hiers noted Bamberg 2 has a $38 million debt. He asked if that burden can be placed on Bamberg 1 taxpayers without a referendum.
"Consolidation has happened multiple times in multiple districts across the state. There is not really a question about the legality of that," Hutto said.
He noted the state allocated $50 million last year to encourage the consolidation of districts in South Carolina. Hutto is hoping the commitment from the state will be renewed.
"We have an opportunity and an obligation to make sure we fully fund education in rural South Carolina," he said.
Some board members questioned if the incentive money would disappear if the district did not move fast enough.
Hutto said he did not know of any plan to remove the money but said, "We can't discuss it forever. If we think it is the right thing to do, let's go ahead forward and do it."
He said other school districts in Hampton, Florence and Barnwell counties are all vying for the same money.
Both school boards agreed they will attempt to get a plan to Hutto and Bamberg by the beginning of the legislative session.
Hutto and Bamberg defended the consolidation process, saying the topic has been publically discussed for several years.
"We are not going to force anybody to do anything," Bamberg said. "No one intends to propose any legislation regardless of citizen voices."
Hutto said, "You are not going to please every single person. We are trying to address concerns and have you all on the terms you would like to move forward."
Both lawmakers say consolidation will be a money saver in the long term.
"You know that one reason you pay the high the taxes you do pay is because we have a declining population which means less people, ... less industries to spread the financial burden of operating in Bamberg County," Bamberg said. "How do we fix that long term? We improve education in the county."
Hutto said consolidation will help reduce administrative costs by eliminating duplicate positions and equalizing teacher pay.
"Short term, there will be a cost that has to be endured as we go through consolidation," Hutto said. "By reducing the number of personnel to run a district this size, we will save money."
Bamberg said, "I find it very odd that a lot of questions coming across about consolidation no one talks about the doggone children.
"It is always about adults talking about themselves and talking about money. I understand the money aspect 100 percent."
He noted Bamberg District 1 borrowed about $28 million and District 2 about $38 million over the past few years to improve and build new school facilities.
"If you are in Bamberg, you can't be upset when Bamberg 2 is doing the same thing that y'all did to get a new facility for the benefit of the children," Bamberg said.
Bamberg 1 still owes more than $20 million, he said.
Get local news delivered to your inbox!
Subscribe to our Daily Headlines newsletter.