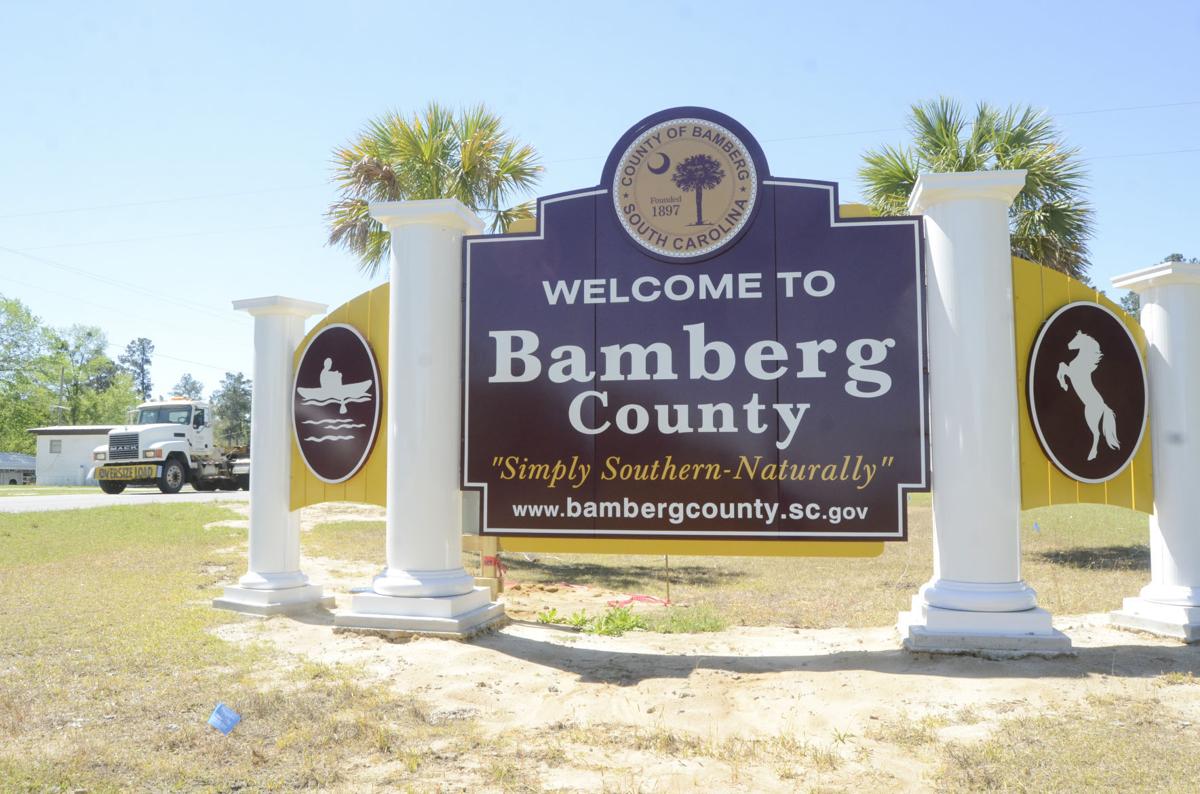 Progress is being made on the new Rivers Bridge fire station, Bamberg County Administrator Joey Preston reported.
"Hopefully, we're going to be able to have some sort of a ribbon cutting sometime in January," he told county council last week.
The administrator also reported that the county has partnered with the Olar Fire Department to set up classes for potential firefighters.
"We had 13 volunteers sign up for 113 hours of instruction time. My understanding is that's the largest class that we've had in a long, long time. So there is interest now in the volunteer fire system, and that's really good news," Preston said.
The county is also progressing with its plan to transform its former hospital into a law enforcement and health and human services complex.
"The pre-qualification for general contractors to participate in the bidding is going to be Nov. 17. Once we do that, the specs will be published and then we're going to be in business once we receive our bids. So as we kind of progress, we'll probably be arranging some tours for county council to be able to walk through the building and kind of see the progress that we're making," Preston said.
He added, "I am talking with state officials, with DSS and with the Health and Human Services Department to see if I can bring them to the table so that they can provide some sort of funding to go towards their portion of the project."
Following Preston's report, Councilman Clint Carter questioned the administrator about statements that were made during an Oct. 26 bond hearing for Bamberg County Councilman Trent Kinard, who has been accused of sex crimes against minors.
During the hearing, Deputy 2nd Circuit Solicitor David Miller alleged Kinard engaged in an altercation with another inmate during his time in at the Bamberg County Detention Center, further stating that while a decision was made that Kinard was going to be moved, "jail administration said he would not be moved because the county administrator said he couldn't be moved."
Carter asked if that was a cause for potential litigation if the administrator did that.
"I'm not going to get into litigation in an open meeting like this, but there's more to that story, Mr. Carter. If you want to talk about it, we can get the county attorney and myself and we can tell you the rest of the story, but that's not exactly right," Preston said.
"It's not accurate. So I have to be careful because I am the county administrator, and I want to make sure that the county doesn't get into any kind of liability, but there's more to that than what was said in public," he said.
• MedShore Ambulance Services Capt. Phil Clarke reported on the service's first-year performance.
"For the first year that we've been in operation in Bamberg County, we ran a total of 2,977 calls. We had an average response time of 12.2 minutes per call, and our time-on-task was right at 59 minutes, ... which is pretty good," Clarke said.
"We're still working with Denmark Technical College as far as the EMT program. They have some new folks in place, they've purchased some new equipment. The first responder course that we had started before COVID is still on hold until things kind of quiet down with the COVID just for safety concerns," he said.
Clarke also reported that the ambulance service received free equipment through a grant that the Medical University of South Carolina snagged.
"We will be putting cameras in the back of all of our ambulances in both Bamberg and Barnwell counties so that when we transport a stroke patient, they will be able to contact Regional Medical Center. Then Regional Medical Center will be able to tie in MUSC to determine the best place for the patient to be transported," Clarke said. "We're excited about that and probably within the next 30 days we'll be putting the cameras and the rest of the equipment in the ambulances."
Council Chairwoman Sharon Hammond also wanted to make sure that all of the dispatchers in Bamberg County have access to Medshore's Automatic Vehicle Locator system.
"We're still working through that, but the goal is to give the dispatchers in Bamberg access to know where the trucks are all the time," Clark said.
Hammond said, "I think that was the major problem that occurred back in … September. If Bamberg was able to see where your trucks were located, they would have known that the truck was going in the wrong direction for the call. I mean, that's the purpose of having it. We need to have it in our system because time is everything when it comes to a call."
• County Treasurer Alice Johnson gave a September financial report, stating that the county had income of $282,987, with expenses coming in at $645,597, resulting in a negative balance of $362,610. Combined with a negative bank balance of $414,806.08 at the end of August, the total negative balance totaled $777,417.05 as of Sept. 30.
County Controller Gina Smith said there were other county funds that owed the general fund money, and that county's cash balance from September 2020 as compared to September 2019 actually showing an increase of $332,759 despite the county's regular account deficit balance.
Bamberg County Finance Director T.M. Thomas reported that the county's general fund had year-to-date revenues as of the end of September of $1,267,042, with expenses coming in at $1,623,983, for a negative general fund balance of $356,941.
"Overall, countywide, departments continue to stay within their budget. We do anticipate revenues to pick up since our real estate tax notices went out the second week in October," Thomas said.
• The lone public comment during the meeting was submitted by county resident and attorney Richard Ness, who praised the county's development of its new veteran's memorial.
"This is a great addition to this county, and I've seen people from out of state and from the Charleston area stop at the memorial just because they wanted to look at it. I believe it adds a lot to our county and is a beautiful addition to our town," he wrote.
Get local news delivered to your inbox!
Subscribe to our Daily Headlines newsletter.