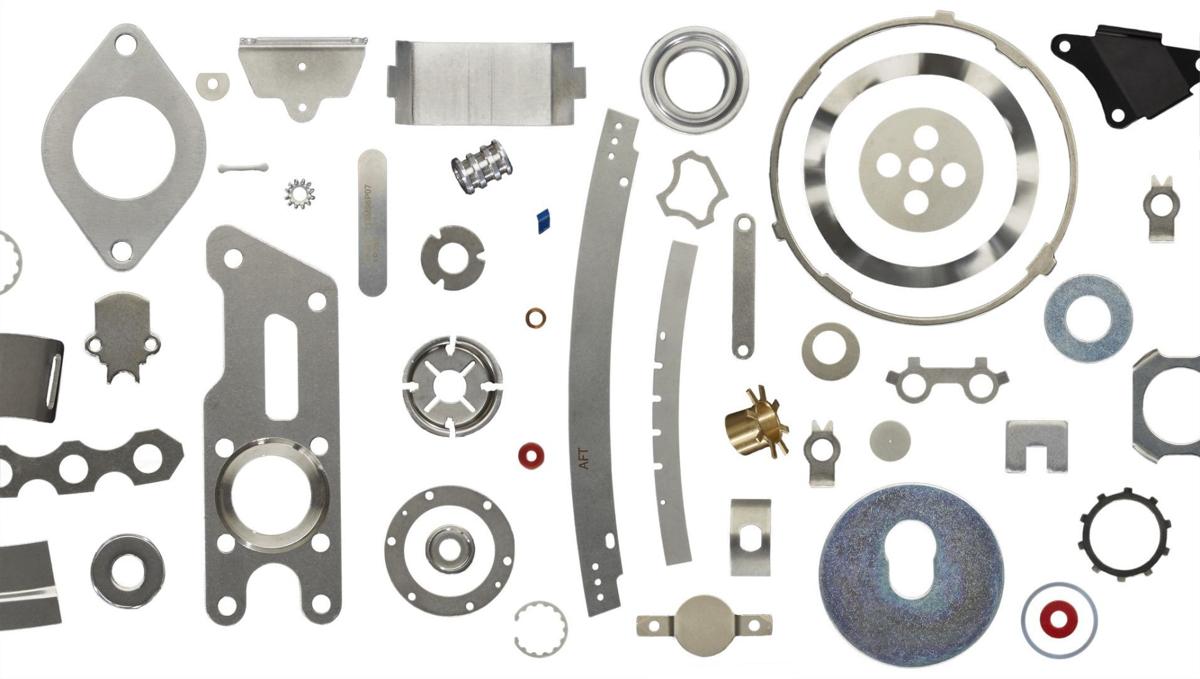 BAMBERG – Bamberg County Council is welcoming new jobs and capital investment into the area with second reading approval of an ordinance authorizing a fee agreement between the county and Phoenix Specialty. 
Phoenix Specialty Mfg. Co. announced Tuesday that it's expanding its Bamberg County operations.
The company is planning to invest more than $5.5 million and create 35 new jobs over the next three years. The expansion is expected to be complete by 2022.
During the meeting, the council also gave second reading approval to an ordinance to amend master agreement for the establishment of the Quad-County Industrial Park between Bamberg, Barnwell, Allendale and Hampton counties to include additional property in Bamberg County.
In other business, County Treasurer Alice Johnson provided the June financial report, stating that county income stood at $628,238, with expenses coming in at $706,132, leaving a negative balance of $77,894.
Johnson reported that the county's bank balance at the end of June stood at a positive $402,850.
County Finance Director T.M. Thomas stated in his report that the general fund generated $7,643,351 in year-to-date revenues as of the end of June. Expenditures stood at $7,629,821, leaving a positive balance of $13,530.
He said all departments continued to operate within their expected budgetary bounds.
County Controller Gina Smith reported on the county's cash balance from June 2020 as compared to June 2019, showing an increase of $469,738.
"My take on this is that the county is really experiencing a turnaround on its cash position in a very positive way. ... I do think based on Thomas' report that we are getting ready to have another very, very good budget year for FY-20 in terms of revenues and expenditures," she said.
Smith said the county is seeking to be reimbursed by the state for expenditures made in addressing the coronavirus, including payment for personal protective equipment.
"Right now, I've got right at $30,000 worth of expenditures that Bamberg County has paid for COVID-19-related expenses. That's just from March 1 to June 30. That's all that we are allowed to submit at this time," she said, noting that the county is expecting to be reimbursed in September.
"There will be other expenditures from July 1 through Dec. 30. So we're tracking those," Smith said.
County Administrator Joey Preston urged the council members to encourage the cities in their districts to apply for their own reimbursements from the state for any COVID-related expenditures.
He said he was notified Monday afternoon that "not a single city in this county has submitted any information to the Ways and Means Committee to be considered to be reimbursed for any money that's been expended by the city for any expense related to COVID."
The administrator showed figures from the state Department of Health and Environmental Control as it related to how the virus was impacting the county, including there being 479 total positive cases and 22 deaths in the county as of Aug. 10.
He also encouraged council to inform their respective districts about the importance of taking the 2020 Census, with census takers to begin going door-to-door in mid-August.
"The sad part about it is it's going to end a month early. It's ending Sept. 30. So there's only going to be about 45 days of surveys going. The fact that it's ending a month early is going to hurt counties like Bamberg. There's probably nothing we can do about it other than just fuss about it, but we need to let our population know that if someone shows up at the door, they need to answer it and answer those questions," Preston said.
The administrator also reported that new trash compactors have been delivered to the Colston, Broxton Bridge, Hunter's Chapel and Govan communities.
He said the state has also provided $32,800 in DHEC grant funding for the county's recycling programs, including a $20,000 solid-waste reduction and recycling grant. 
A $3,050 used oil recycling grant and a $9,750 waste tire recycling grant were also received. 
In other matters, council gave second reading approval of an ordinance authorizing public meetings in the county to be held electronically.
Concerned about COVID-19?
Sign up now to get the most recent coronavirus headlines and other important local and national news sent to your email inbox daily.