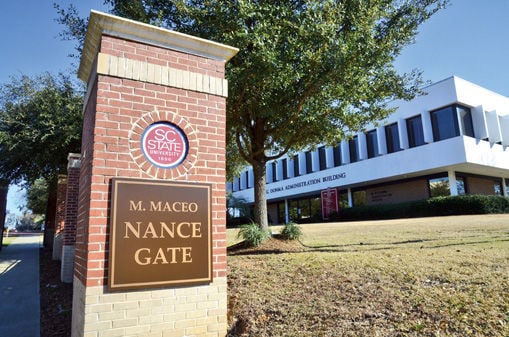 Around 2:30 a.m. Sept. 20, a mass email was circulated to all the students at South Carolina State University -- bearing an all-too-familiar message.
"A shooting has occurred … The campus is on lockdown, shelter in place."
If you happened already to be awake, there was only a slim chance that sleep would find you now. You frantically called and texted your friends or loved ones, checking on their safety. The anxiety and apprehensive feeling does not go away after you finish your round of checkups.
It becomes worry as you wonder which one of your peers may or may not be able to make it to class the next day.
The shooting happened near Hugine Suites, a dorm for S.C. State upperclassmen, apparently as the result of an altercation off campus. Two females were shot. While both victims came out with non-life-threatening wounds, the incident is a part of something much bigger.
Mass emails about shootings and lockdowns are seen too often for anyone's liking. In the past year, there have been at least five instances where the safety on campus has been breached and there has been a need to advise students to "shelter in place."
Besides shootings, the Omni Alert system has also been used to inform students of various other issues on campus, such as robberies or gas leaks. But is this system enough to guarantee the safety of S.C. State and its students?
Stephan Carson, sophomore
Q: Would you consider the school safe?
A: Not really. The security at the gates barely checks IDs. Anyone could get in here.
Q: What are some things that the school could do to increase safety?
A: Actually guard the gates and increase the police presence, especially at night.
Q: Would you consider S.C. State safe?
A: Yes and no. What happened last night was the definition of unsafe, but I wouldn't use that to describe my HBCU as a whole.
Q: What are the underlying issues that cause things to turn out like how they did last night? How could the administration of our HBCU work to prevent things like this from happening?
A: College is a melting pot, with people from all walks of life grouped together in one spot. It's hard to spot out one issue; people come to SCSU in groups with egos and toxic ways. Locals in Orangeburg instigate and bait students. Getting the security to actually check for IDs isn't a sure way to stop the shootings either, because sometimes the students themselves are the antagonists. It's really no telling who the bad guy in a situation like this is.
Other students voiced suggestions such as increasing police patrols, installing more cameras on campus, creating a "Campus Watch" for students by students and implementing a "zero-tolerance policy" for crimes of a violent nature on campus.
Darius Mackey is a senior journalism major at South Carolina State University.
Get local news delivered to your inbox!
Subscribe to our Daily Headlines newsletter.