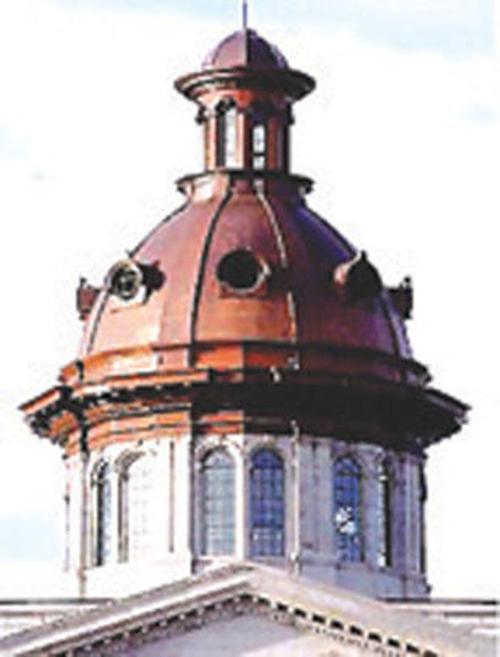 Two candidates are running to represent S.C. Senate District 39.
Democrat Vernon Stephens and Republican Tom Connor are looking to succeed longtime Sen. John Matthews. The Bowman Democrat is retiring.
Stephens led a four-way race for the seat in the June Democratic primary and won the nomination in a runoff two weeks later.
Senate District 39 includes portions of Berkeley, Calhoun, Colleton, Dorchester and Orangeburg counties
Vernon Stephens
Stephens is retired. He is a graduate of South Carolina State University with a bachelor's degree in social welfare.
Stephens's experience includes serving as a school board member and a member of the board of directors for the Lower Savannah Council of Governments.
"I've had numerous years of advocacy work for both the school board, as well as the South Carolina School Boards Association. I've had extensive interaction with legislators on a national, regional and a state level," Stephens said.
Stephens is running for Senate for several reasons.
"Being around Sen. Matthews, and being mentored by him, I felt it was my responsibility to give continuously back to my communities – the counties in and around Orangeburg County I had a working relationship with. I wanted to continue some of the things that he started, as well as initiate some things that I see that need to be done in and around District 39 and the state of South Carolina," Stephens said.
If elected, Stephens said he will work on the "three Es": education, economic development and the environment.
"There are two others that will receive just as much consideration, and that's health care and infrastructure," Stephens said.
"District 39 is rural and we have a health disparity that exists in the rural areas compared to much of the urban areas. So it is our responsibility as legislators to ensure that citizens, no matter where they reside, are given the same opportunity as others," he said.
District 39 is growing and must be prepared for growth, Stephens said.
"We need to make sure that we are ready and able to provide certain amenities to the citizens of the area to ensure they have a comfortable life living," Stephens said. "If the county is going to grow, also we've got to make sure we attract industry that is people-friendly."
Stephens believes the General Assembly did a good job handling the coronavirus.
"A lot of what happened in and around the cities and communities was left up to mayors and county councils, as well as the governor. The General Assembly basically was there to, if needed, provide monetary assistance or funding to assure that we were able to provide testing and etcetera to communities," Stephens said.
Tom Connor
Connor graduated from Orangeburg-Calhoun Technical College with a degree in engineering graphics technology. He retired as a designer draftsman after serving in that capacity with various architecture and engineering firms.
Connor detailed his experience relevant to the Senate position.
"I've dealt with the public and dealt with contractors and other folks. Being a businessman with a restaurant, I deal with the public on a daily basis," Connor said.
Connor detailed goals he would work to accomplish if elected.
"I would like to get some reliable broadband service to the rural areas," Connor said. "I'd also like to see that the small towns in the area that don't have sewer possibly get grants to build sewer plants so they can expand and get businesses and industries in the area to provide jobs."
Connor also noted that he will focus on making schools safer; implementing tax reform for the elderly, as well as retired military and law enforcement personnel, and helping high school graduates find job training through technical colleges or apprenticeships.
Connor discussed his views on how the S.C. General Assembly handled the coronavirus and how the pandemic has impacted the state.
"I think they handled it the best way they could with what they know about the pandemic. I think some of it has been a little bit overblown. Businesses have suffered because of the lockdowns imposed on them. Some of that I think was probably not as necessary as possibly the government thought it was," Connor said.
"I'd like to see some lifting of restrictions on businesses opening. I think that can be done if you manage and limit the amount of people that can be in a business at one time. Health facilities like Planet Fitness, making sure they have adequate space between the machines, and the machines are cleaned regularly," Connor said.
He said citizens should be allowed to use common sense.
"The government seems to think that people don't know what's good for them or how to live their lives, and I'm all for people living their lives and deciding how they want to live their lives," Connor said.