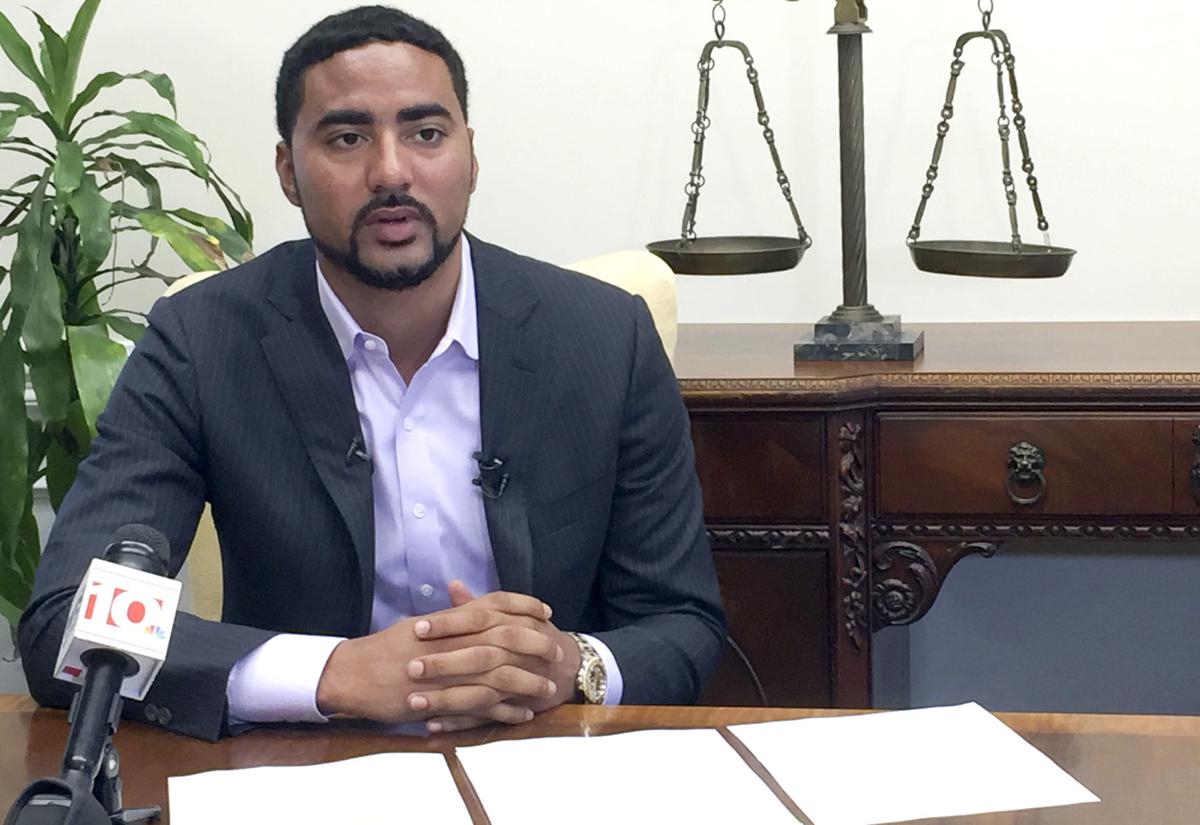 A woman who claims to have been sexually assaulted by a deputy has considered killing herself, her lawyer says.
"This lady has been so traumatized by what this officer did to her that this weekend she did contemplate suicide," said Rep. Justin Bamberg, who is representing the woman.
"She put a bunch of pills in her mouth, at which point her boyfriend found her and talked with her and she spit the pills out," he said.
The Cordova woman alleges that an Orangeburg County Sheriff's deputy forced her to perform a sex act when responding to a call at her residence on June 12.
Sheriff Leroy Ravenell says he learned of the allegation on June 13 and terminated the officer. The State Law Enforcement Division is investigating the allegations at the request of the sheriff's office.
During a Monday press conference, Bamberg said his client will be receiving therapy and counseling through CASA Family Services, a non-profit offering assistance to individuals who've suffered abuse and sexual assault.
"This is going to be a long, difficult road for her," he said.
"I can think of nothing more traumatic for not just a female but an individual human being than to be forced to do something sexual against her will," Bamberg said.
Bamberg said allegations of sexual assaults require further discussions about the use of body cameras by police officers.
South Carolina lawmakers decided last year to require all law enforcement agencies to adopt policies for body cameras, but the agencies don't have to follow them until they get money for the cameras. This year's state budget includes $5.8 million for cameras.
"Had this officer had a body camera, we would know because it would be on film. It would also persuade him to maybe not do what he did if he knew his camera was on and if for some reason the complaint is made and there is no body camera video, well that leads you to one conclusion," Bamberg said.
Bamberg said the sheriff's office did not treat his client as a victim of a crime and made several missteps in the handling of the entire situation.
The incident began when the woman's boyfriend called law enforcement regarding a domestic dispute just after 12 a.m. on June 12.
Bamberg said that's when two deputies responded to the scene: a field training officer and a sworn deputy who'd not yet completed certification through the S.C. Criminal Justice Academy.
Both officers entered the residence and the training officer took the boyfriend outside while the deputy in training remained with the girlfriend inside the residence, Bamberg said.
The girlfriend alleges the deputy in training interviewed her inside the residence, then threatened to throw both her and her boyfriend in jail if she did not perform a sex act.
Bamberg said the incident took place outside of the view of the field training officer.
"As a field training officer of a new deputy who is uncertified, you're tasked with supervising them. You're tasked with looking at their conduct and seeing how they perform. And if you can't see them, how can you supervise them?" Bamberg said.
"The field training officer could've gone inside to interact with the other deputy and the woman," Bamberg added. "There are a lot of things that could've been done to prevent this from happening."
Bamberg said he's looking to file civil claims not only against the deputy, but against the sheriff's office.
He said allegations of negligent supervision, negligent training, excessive use of force and due process violations will be part of the civil claims.
"In a situation such as this, which my client -- who is staring at an officer who is towering over her, who has a pressed uniform that says Orangeburg County Sheriff's Office and he has a badge and on one side he has handcuffs and maybe a Taser and on the other side he has his department-issued Glock -- she is powerless," Bamberg said.
"Your word against an officer's word is hard to overcome," he added.
Bamberg said policy changes are necessary.
"I believe that SLED should be the agency that investigates all criminal complaints of an officer while they're on duty," he said.
He explained that in instances of officer-involved shootings, officers from within the affected agency respond immediately to the scene, but do not touch any evidence or do anything until SLED arrives.
Bamberg said the same practice should be applied when officers are accused of crimes during their scope and duties as officers.