In Photos: Orangeburg 1968
On Feb. 6, 1968, South Carolina State College students attempted to bowl at Orangeburg's only bowling alley, the All-Star Bowling Lane. The owner refused, tensions escalated and violence erupted. Two days later, on Feb. 8, 1968, a fire truck was called to douse a bonfire lit by students on a street in front of the campus. State troopers moved in to protect the firemen. As more than 100 students retreated inside the campus, a student tossed a banister rail, which struck a trooper in the face. He fell to the ground, bleeding. Five minutes later, almost 70 law enforcement officers lined the edge of the campus. They were armed with carbines, pistols and shotguns. Students began returning to watch as the bonfire was extinguished, a trooper fired several shots from his carbine into the air — apparently intended as warning shots. As other officers began firing, students fled. By the time the shooting ended, three people were dead and 28 injured. The three fatalities were Samuel Hammond, Henry Smith and Delano Middleton.
Orangeburg 1968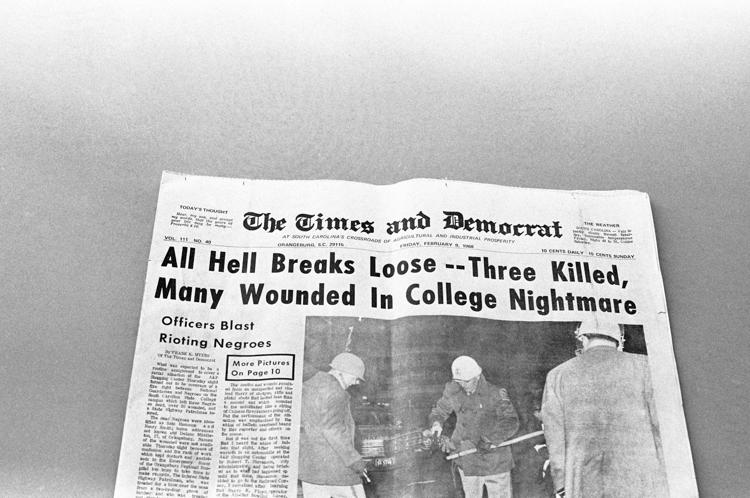 Orangeburg 1968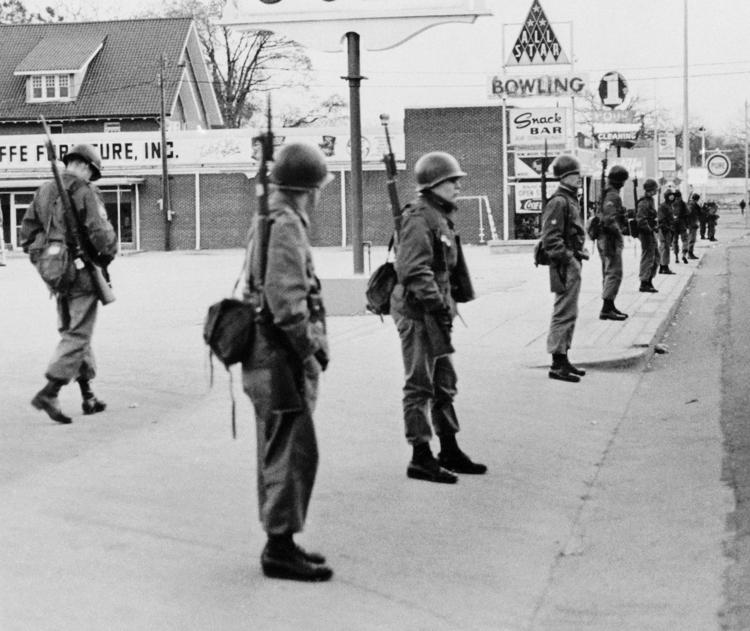 Orangeburg 1968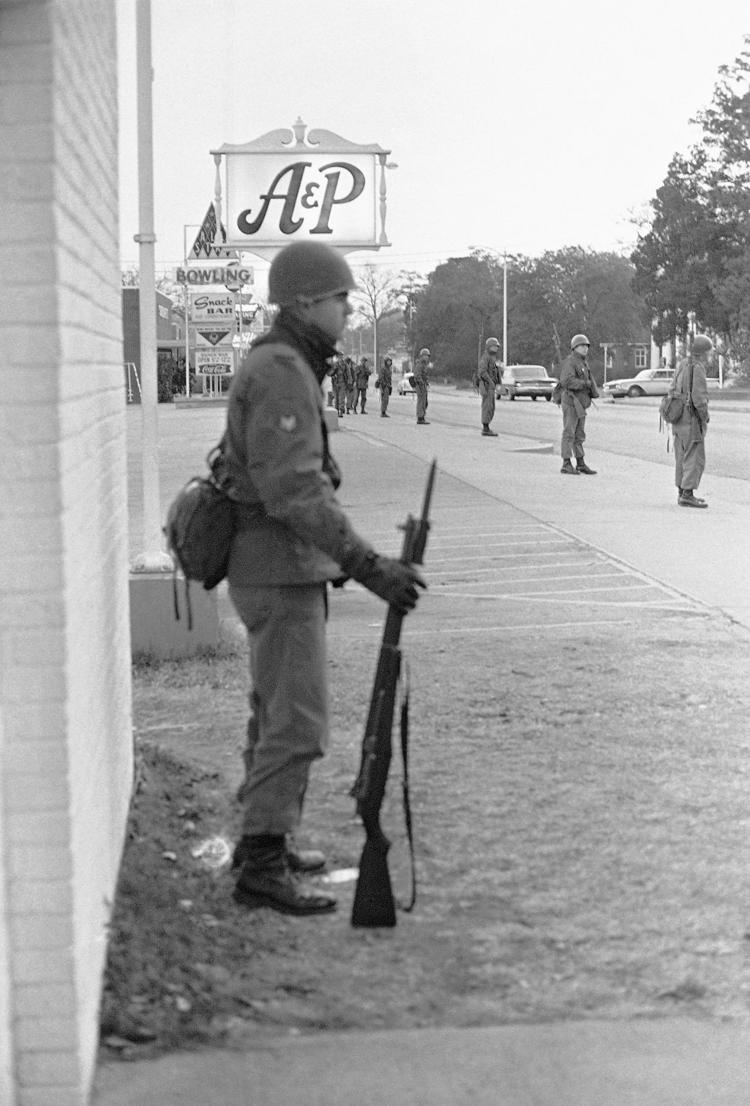 State College students at All-Star Bowling Lane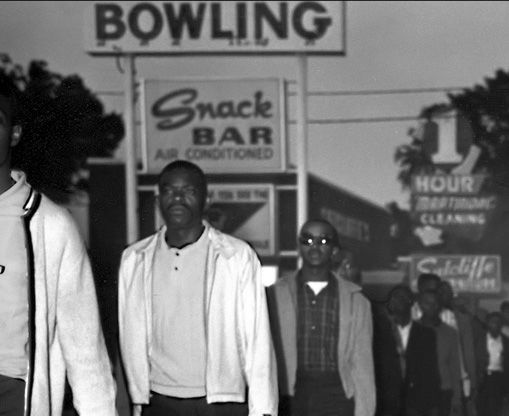 SC National Guard Troop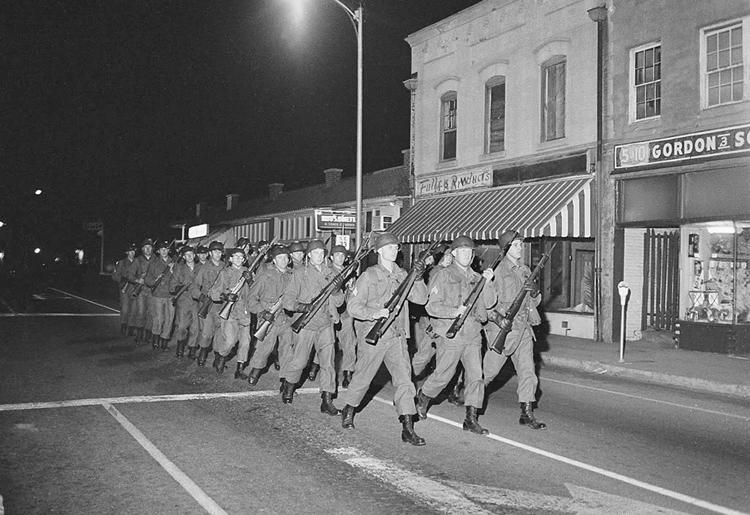 S.C. State College President Dr. Oscar P. Butler Jr.
SEGREGATION CALDWELL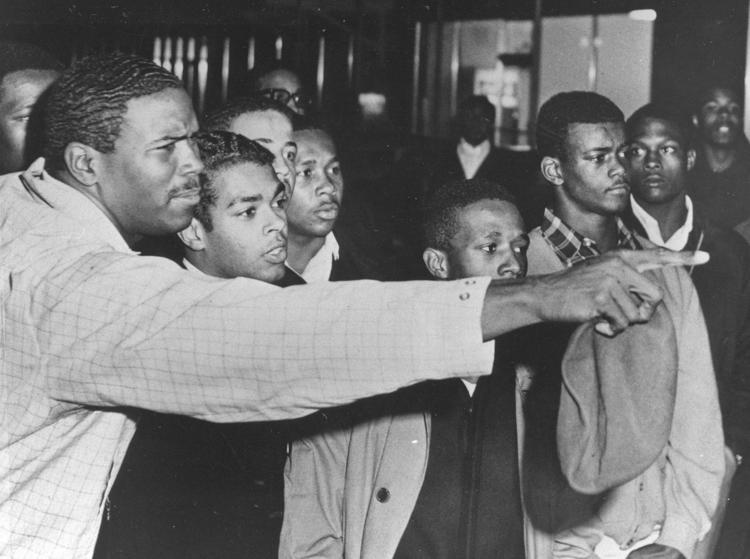 Orangeburg 1968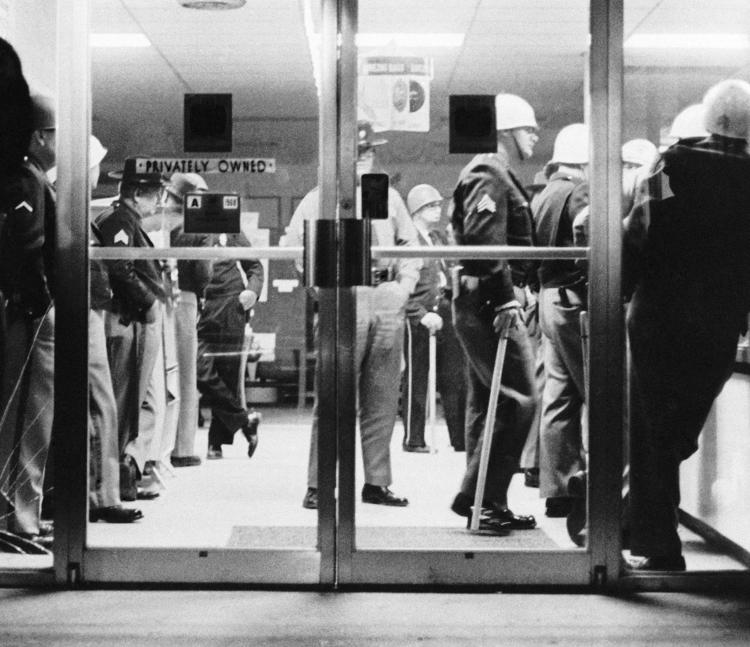 Orangeburg 1968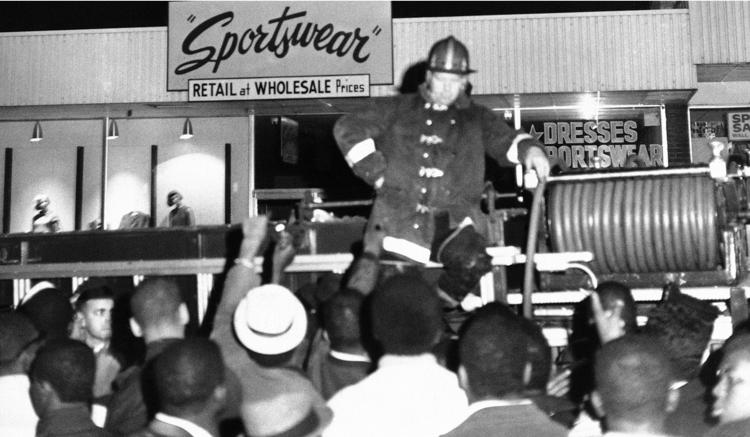 Orangeburg 1968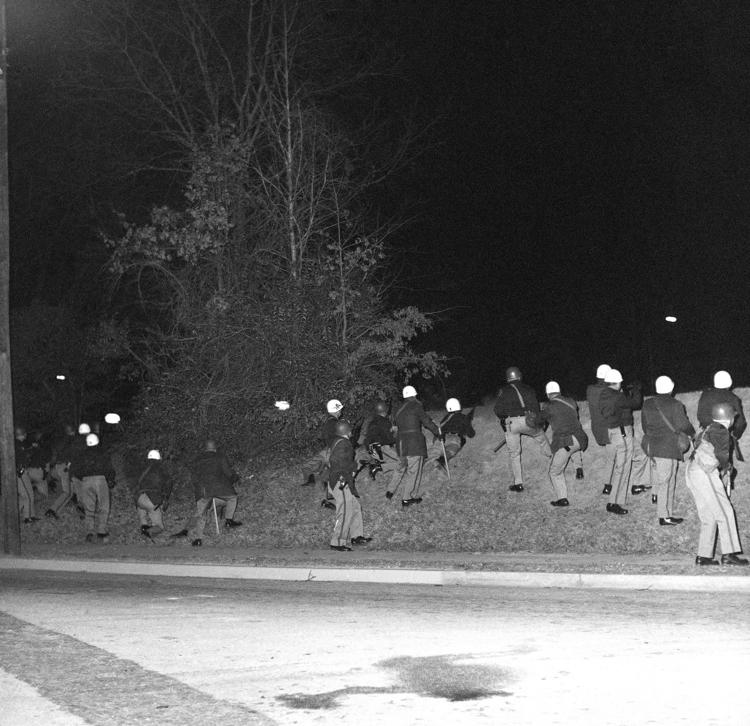 Orangeburg T&D Front, Feb 8, 1968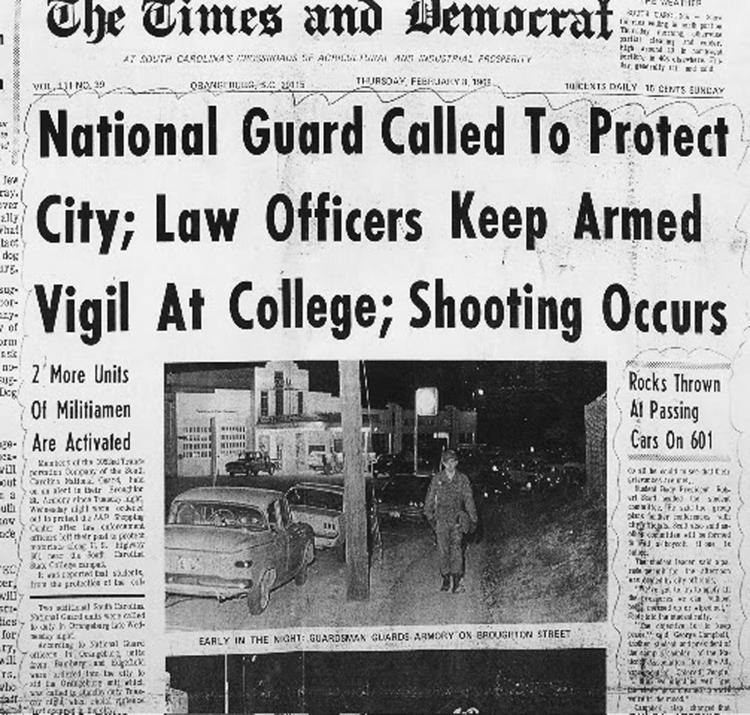 Orangeburg Massacre - State Guard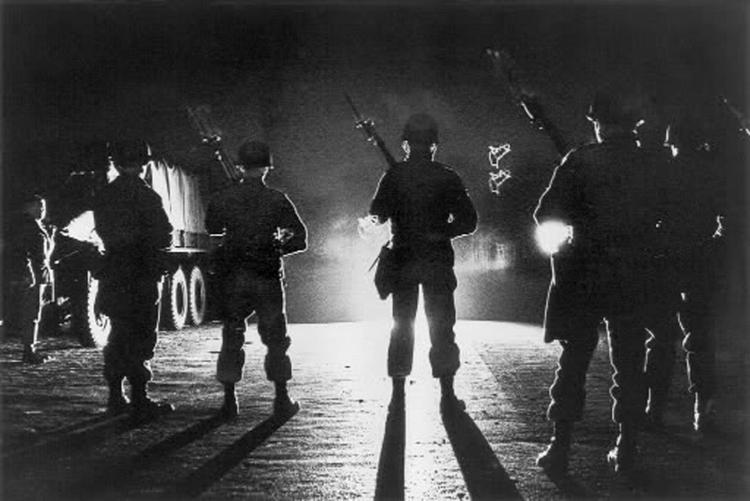 Orangeburg Massacre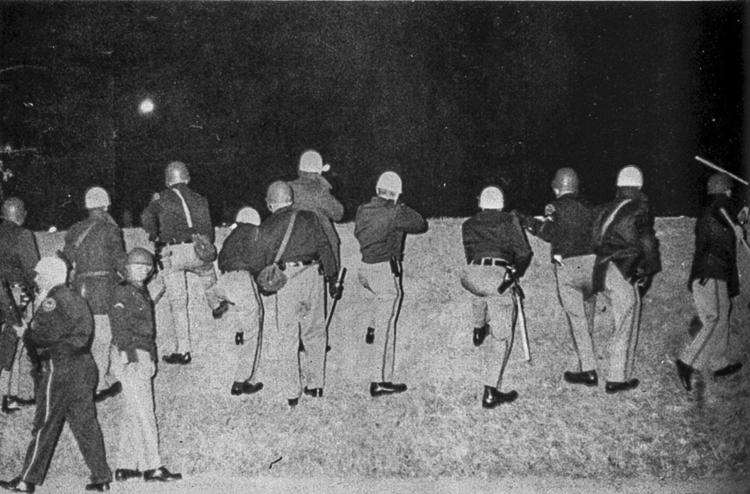 ORANGEBURG 1968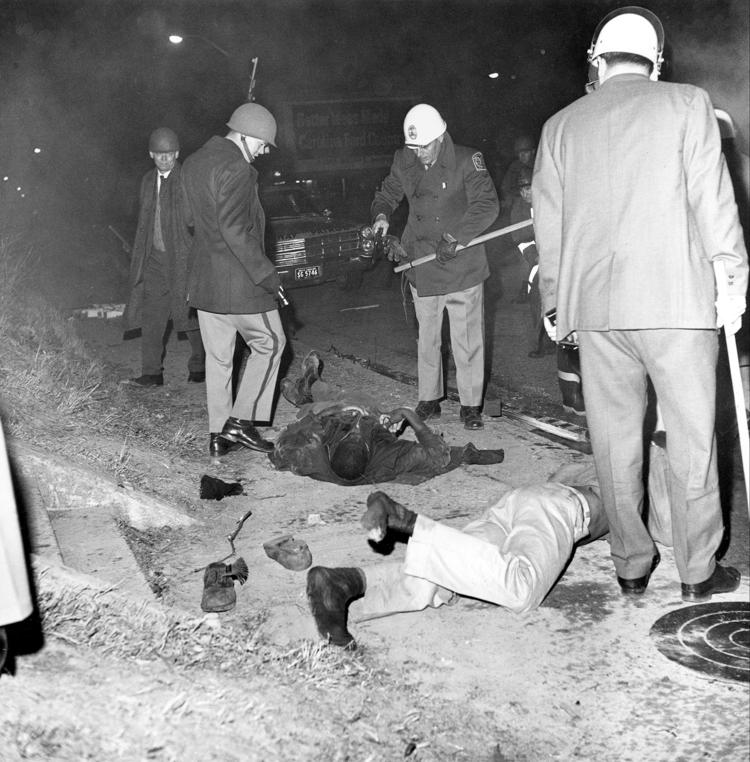 Orangeburg 1968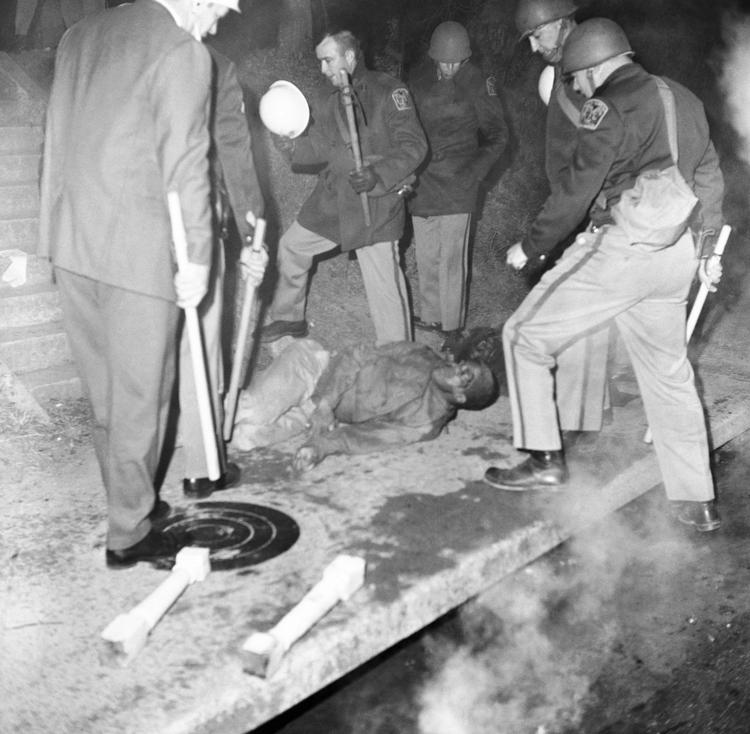 Orangeburg 1968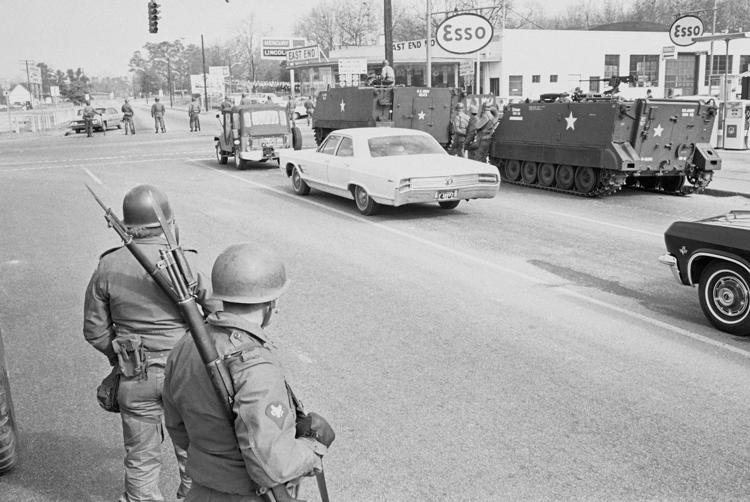 Orangeburg 1968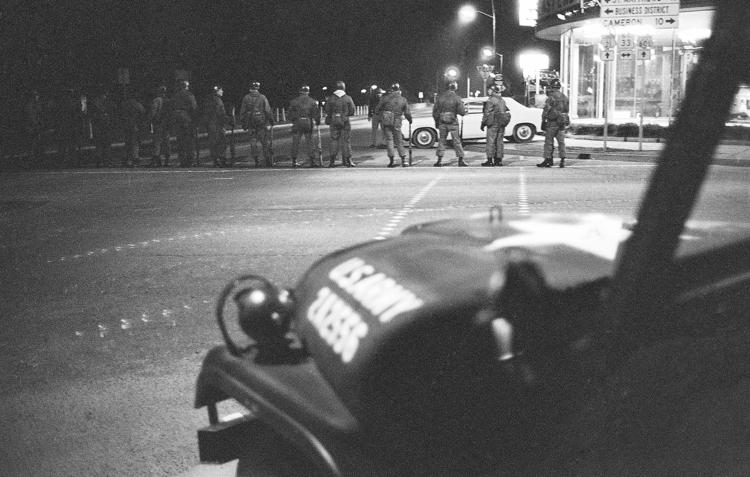 Orangeburg 1968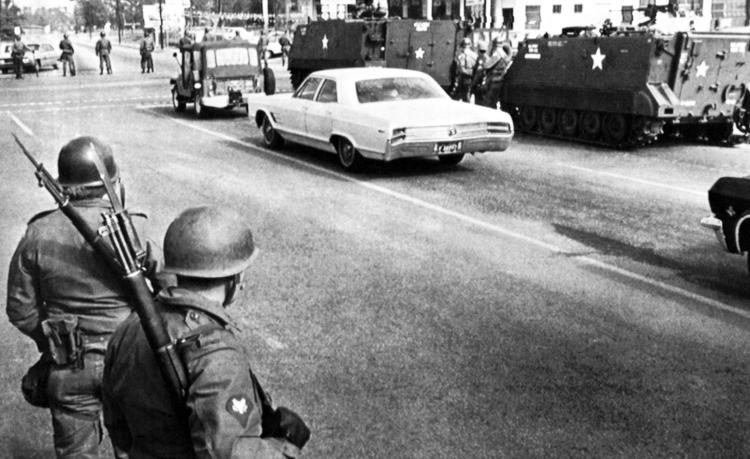 ORANGEBURG MASSACRE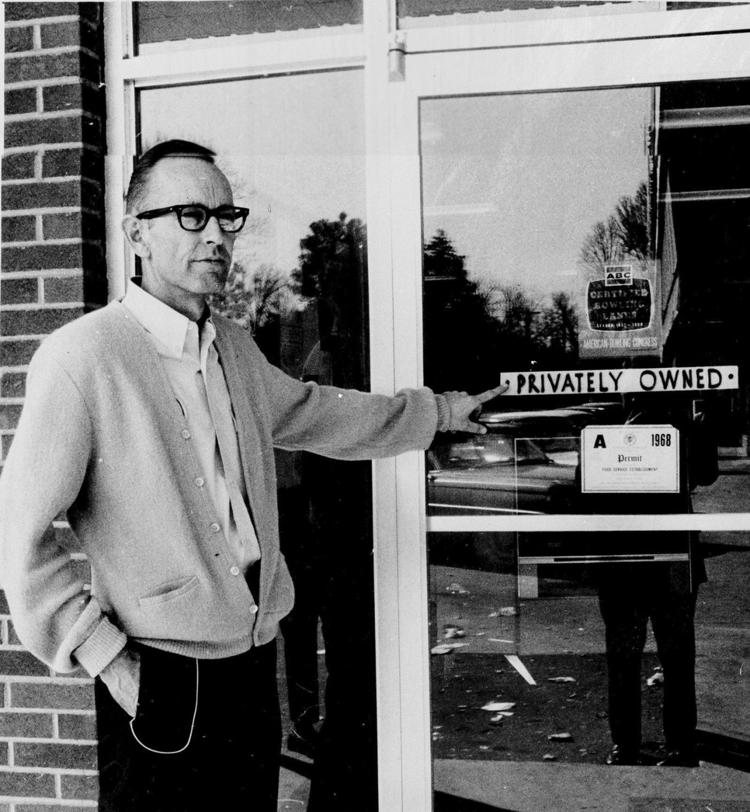 Orangeburg 1968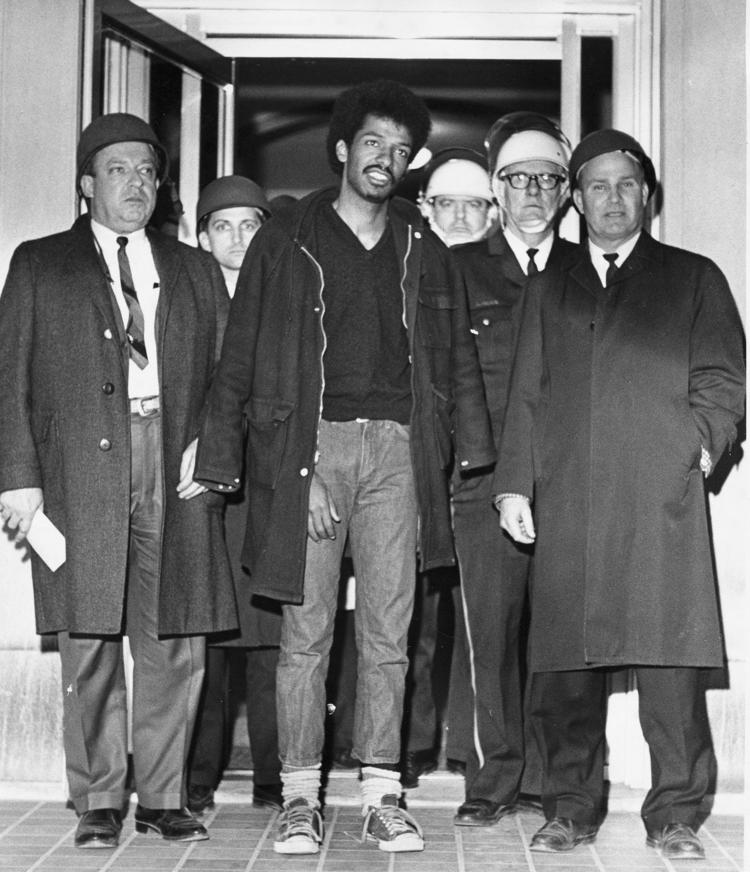 T&D front, Feb, 9, 1968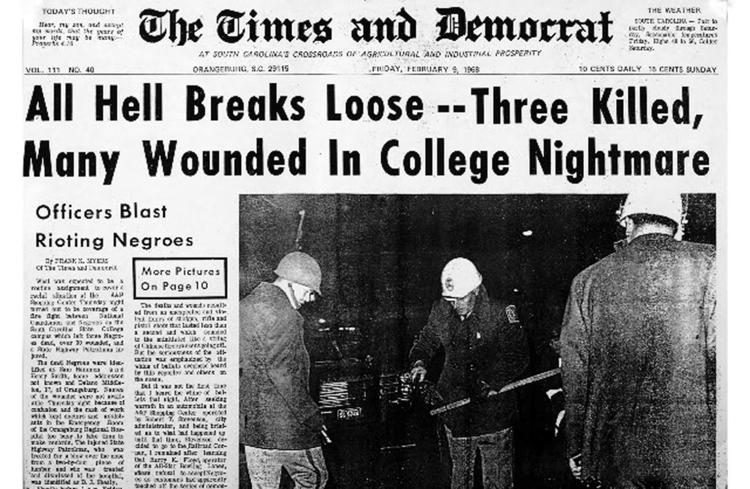 Orangeburg Massacre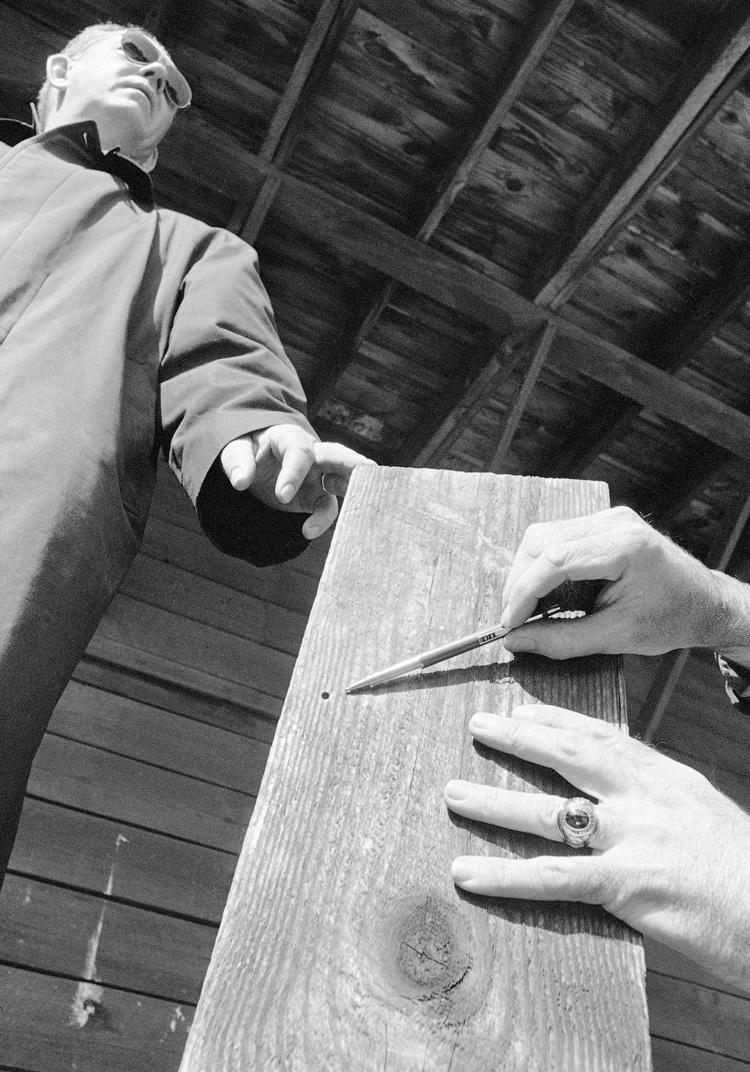 Duerwood Middleton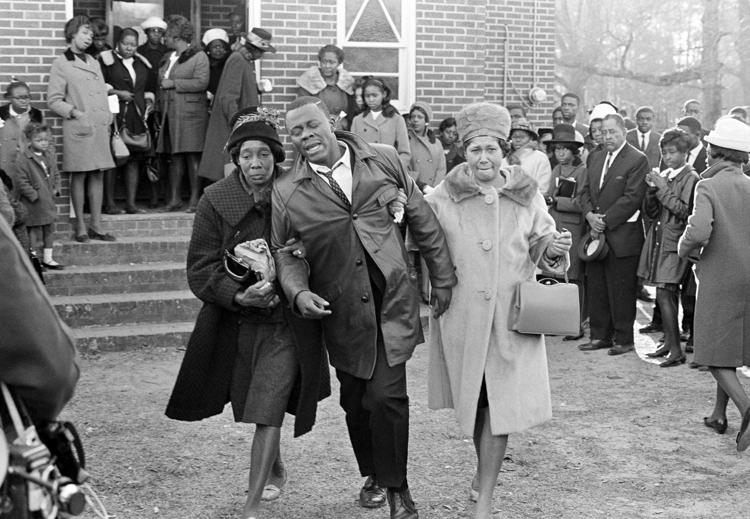 Duerwood Middleton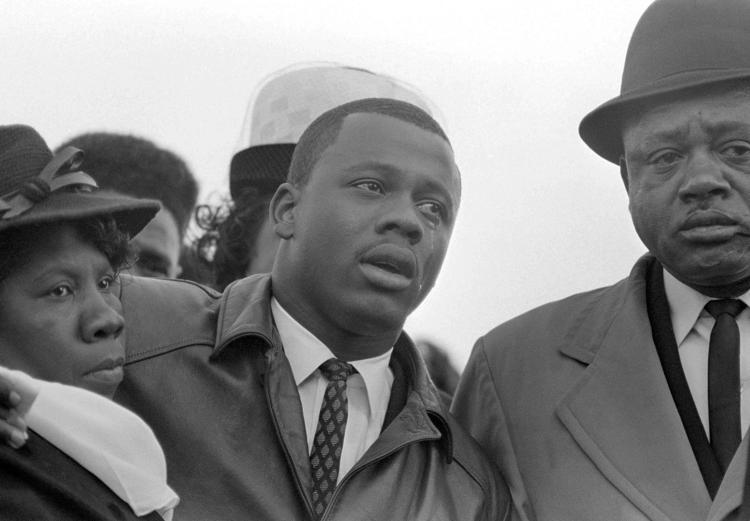 Duerwood Middleton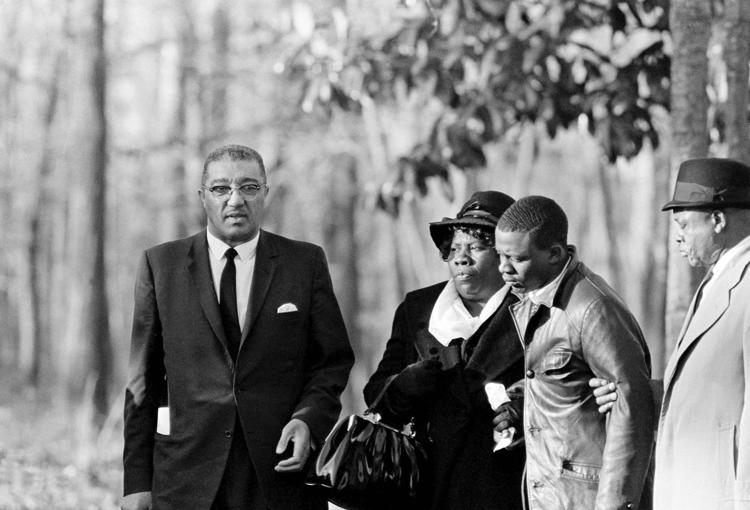 Orangeburg 1968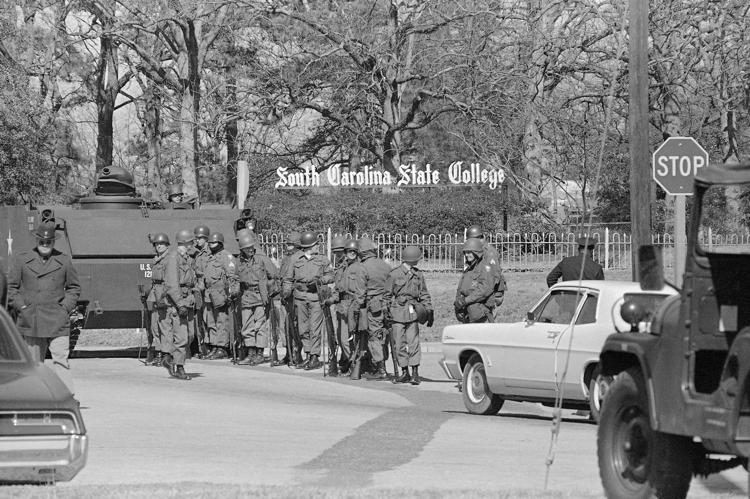 Cleveland Sellers and Massacre Marker