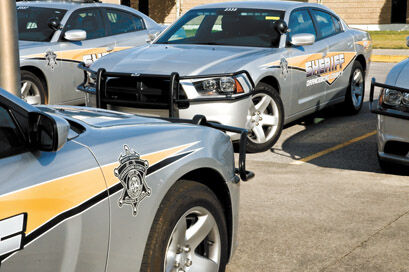 Orangeburg County Sheriff's Office
Security officers at Club Atlantis at 1022 Chestnut Avenue told deputies the occupants of two vehicles were shooting at each other at 2:51 a.m. on Wednesday.
A concerned citizen called deputies to the location after hearing gunshots. When they arrived at the scene, the owner of the club became argumentative with them about the 2:30 a.m. curfew.
The club owner told the deputies that he couldn't tell patrons to leave the club's parking lot if they were buying food from a food truck parked there, the incident report states.
Deputies told the owner that patrons must be off the premises, which includes the exterior of the property, by 2:30 a.m.
They also told him to speak with the operator of the food truck and advise him that after the club closes, he needs to find a different location.
The club owner then told the deputies the ordinance was hindering his business.
The responding deputies forwarded the report to investigators for further review.
A Trillium Court man reported that someone had stolen his outboard motor over the past few days.