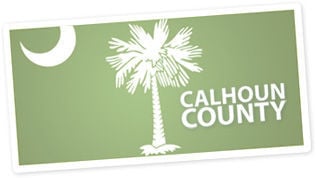 ST. MATTHEWS – A vote by Calhoun County Council could pave the way for Community Development Block Grant funds in the future.
Council on Monday agreed to enter into an intergovernmental agreement for the annual Lower Savannah Council of Governments planning grant. The agreement includes Calhoun, Orangeburg, Aiken, Allendale, Bamberg and Barnwell counties.
Calhoun County Administrator Ted Felder said, "What they do is every year to be able to apply for Community Development Block Grant Funds, CDBG funds, they apply to the South Carolina Department of Commerce for a grant, a planning grant."
Felder said the planning grant assists the LSCOG as it seeks to help the county secure CBDG funding.
"What that allows them to do is do the pre-work with the counties before they apply for the grant. CDBG grants are very complicated in general. This allows them to get funds up front to be able to work with counties on potential CDBG grant funds," Felder stated.
According to the S.C. Department of Commerce's website, the CBDG program provides grants to eligible local governments that do not directly receive CDBG funding from the U.S. Department of Housing and Urban Development.
CDBG grants can fund a wide variety of projects from revitalizing neighborhoods to improving community infrastructure, providing public facilities and creating or retaining jobs, the website said. The state program is administered by the S.C. Department of Commerce, Division of Grants Administration.
Also during Monday's meeting:
• Council approved third reading of an ordinance authorizing an amendment to the allocation of revenue generated from the multi-county industrial parks in the county.
• Council approved the transfer of $30,000 from the Calhoun County Sherriff's Department's salary fund to its overtime fund.
• Council recognized the Calhoun County Council on Aging and Director Jenny Swofford for the agency's work in the county.
• Felder gave council a report on the County Building and Planning Department for the month of March. He reported that the department issued a total of 33 permits, completed 94 inspections and collected $7,215 in revenue.
• Dr. William Molnar of LSCOG appeared before the council and gave a report detailing its involvement in the county. Molnar reported on several programs geared to help the elderly and low-income citizens, as well as helping students in the county develop soft skills.
Be the first to know
Get local news delivered to your inbox!