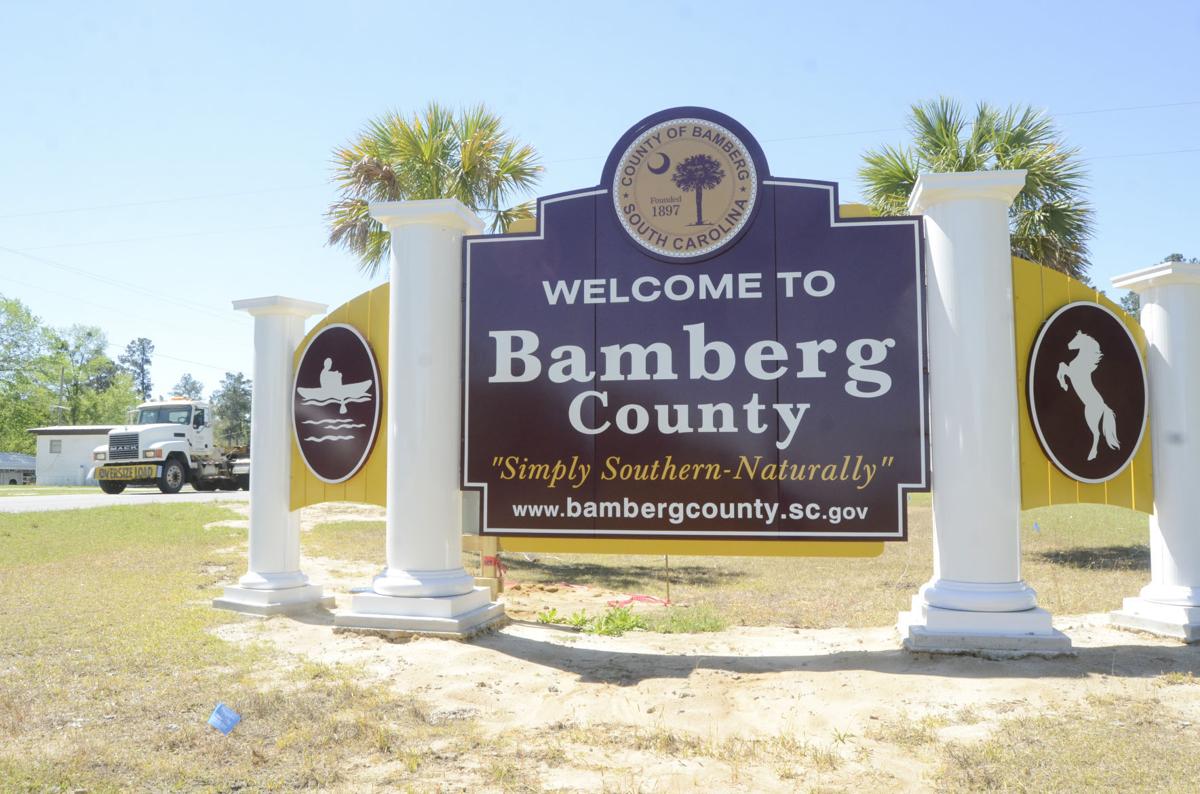 Bamberg County has received an unmodified opinion on an audit report that was conducted for the year ending June 30, 2020.
Gary Bailey of Laurens-based accounting firm Love Bailey & Associates CPAs gave Bamberg County Council members an overview of the audit during an April 5 meeting.
"We did issue an unmodified opinion, which means that's a clean opinion. That's the opinion that the county wants to receive. That's the best opinion you would receive for an audit," Bailey said.
Two significant deficiencies were found. 
"One was with the magistrate collections and one was clerk of court, just getting those bank reconciliations done more timely. I believe the clerk of court has already been corrected. So you're down to just one finding," Bailey said.
The county responded that its finance staff has prepared an annual summary of account activity for each of the magistrate offices. The staff has also reconciled the bank statements at year-end.
The county responded that the chief magistrate is aware of the overages and has worked to clear them by submitting funds to the state Unclaimed Funds Program. The county also stated that it would continue to work to resolve overages.
The second significant deficiency involved a lack of monitoring funds in the clerk of court's office, which led to continuing overages or deficits in several bank accounts.
The county responded that its finance staff prepared an annual summary of activity for each of the office's accounts. The information was shared with the clerk of court, who, in turn, followed up on the county's suggestions for rectifying the problems. 
"With this, county finance staff believes that all of the account overages and/or shortages have been eliminated as they relate to fiscal year ending June 30, 2020," the county responded.
The audit's financial highlights include the county having a total positive net position of $10,491,687, increasing $3,141,438 over the previous year. The county's total assets came in at $30,700,098, with total liabilities standing at $22,202,269.
The general fund reported a fund balance of $3,281,732, a decrease from the 2019 fiscal year of $27,555.
Also, the county's governmental fund balance sheet reported a combined ending fund balance of $12,448,890, an increase of $1,198,497 from the previous fiscal year.
County Controller Gina Smith highlighted several bright spots in the audit during a separate presentation, stating that the county demonstrated good fiscal stewardship by earning an unmodified opinion on its audit.
Smith noted in her general fund overview that actual revenues totaled $7,756,177, with actual expenditures coming in at $7,588,044.
"It was all done during an unprecedented year with the pandemic and unbudgeted expenses," Smith said, with the county adding $1,859,633 in capital assets during FY 2020.
In other matters, the council approved appointments to the newly created Bamberg County Emergency Services Committee. Its tasks include improving communication between Medshore, the county's ambulance service, and county officials and public.  
The committee will also review data on response time compliance and quality of care and formulate recommendations on issues pertaining to county EMS service. 
Members include: District 1 Councilman Phil Myers; County Sheriff Kenneth Bamberg; County EMS Director Tiffany Kemmerlin; Ehrhardt Public Safety Chief Chad Dilling; Govan Fire Chief Kenneth Utz; County Fire Coordinator Paul Eubanks; Medshore General Manager Josh Shore; Dr. John Ross, medical practitioner; and Medshore Ambulance Services Capt. Phil Clarke, who also serves as operations manager for Bamberg and Barnwell counties.
In other business, County Administrator Joey Preston said as of April 3, there have been 1,401 positive COVID-19 cases in the county and 38 new cases since the March council meeting. He also said there have been 51 deaths but that the county has had "about 3,500 Bamberg County citizens vaccinated so far."
Two mass vaccination sites are scheduled from 10 a.m. to 6 p.m., including one to be held Monday, April 19, at the Bamberg County Courthouse Annex at 1234 North St. in Bamberg, and another on Tuesday, April 20, at Denmark Technical College at 1126 Solomon Blatt Blvd., Denmark. No appointment is required.
Preston said the county has also applied for a grant to obtain police body-worn cameras.
"It's a fund that the state has. ... It would be $15,000 per year for five years. The sheriff and I have submitted the request to the South Carolina Department of Public Safety," Preston said.
He said the county has already received a $5,315 grant from the state for its litter-enforcement program.
Finances
Treasurer Alice Johnson gave a February financial report, stating that the county had income of $58,262, with expenses coming in at $$738,449, resulting in a negative balance of $680,186. Combined with a positive bank balance of $1,303,202 at the end of January, the total positive balance totaled $623,016.
Bamberg County Finance Director T.M. Thomas reported that the county's general fund had year-to-date revenues as of the end of February of $6,454,206, with expenses coming in at $5,122,577, for a positive general fund balance of $1,331,630.
Overall, countywide, departments continue to stay within their budgets, Thomas said.
Public comments
Preston read a comment from Bamberg County resident Sue Clayton, chairperson of the Concerned Citizens of Bamberg County, who wrote that it is time for the council to begin holding face-to-face meetings so county citizens can adequately have their concerns addressed.
"COVID is real, precautions are in order, but now the numbers are dropping and vaccination numbers are skyrocketing. It's time to come back out from under your rock," Clayton wrote.
The council members discussed the possibility of a return to in-person meetings, saying that it would have to be done safely with a plan that would likely include mask wearing and social distancing.
Other business
With Councilwoman Sharon Hammond opposed, council approved second reading of an ordinance authorizing the lease of hangar space at the county airport to Crosswind Aviation LLC.
Council approved proclaiming April as Fair Housing Month.
Council approved the representatives to serve on the County Planning Commission: Mark D. Tyler, District 6, and Richard Stanfield, District 7.
Council approved appointments: District 5 Councilman Dr. Jonathan Goodman II to the SouthernCarolina Alliance Board of Directors and District 4 Councilman Spencer Donaldson to the Lower Savannah Council of Governments Housing Consortium.