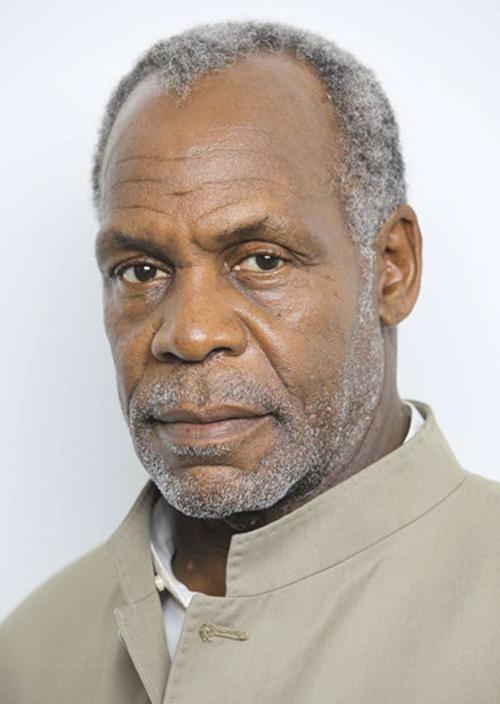 DENMARK – Award-winning actor, producer and humanitarian Danny Glover will be the speaker at Voorhees College's 118th commencement convocation.
The commencement convocation will be held at 11 a.m. Saturday, May 9, at the Leonard E. Dawson Health and Human Resources Center.
Glover, whose performance career spans more than 30 years, has appeared in a myriad of popular movies and shows, such as the blockbuster "Lethal Weapon" franchise and the television show "ER."
"We are honored to have Mr. Glover as our commencement speaker," Voorhees President Dr. Cleveland L. Sellers Jr. said.
"His passion for education and his many ongoing humanitarian efforts will be an inspiration for our students," he said.
Glover's performances in such classic motion pictures as "The Color Purple," "Witness" and "Places in the Heart" have not only showcased his talent and versatility but have also brought him critical and audience acclaim.
Honored with awards from the NAACP, BET and SAG, Glover has also received several Emmy nominations for his work in such television hits as "Lonesome Dove."
Glover has served as a goodwill ambassador for the United Nations Development Program, focusing on issues of poverty, disease and economic development in Africa, Latin America and the Caribbean. He currently serves as UNICEF ambassador.
Glover is a sought-after public speaker, delivering inspiring addresses and moving performances on social justice, diversity, activism and global citizenship. He is able to offer practical wisdom to new generations on building peace, unity and democracy across racial, ethnic and gender lines.
In 2005, Glover co-founded New York-based Louverture Films to develop and produce films of historical relevance, social purpose, commercial value and artistic integrity.
Glover is a native of San Francisco, California and a devoted father and grandfather. He is a graduate of San Francisco State University and was trained at the Black Actors workshop of the American Conservatory Theatre.
The event is open to the public. For more information, contact Teesa Brunson, communications director, at 803-780-1194 or at tbrunson@voorhees.edu.