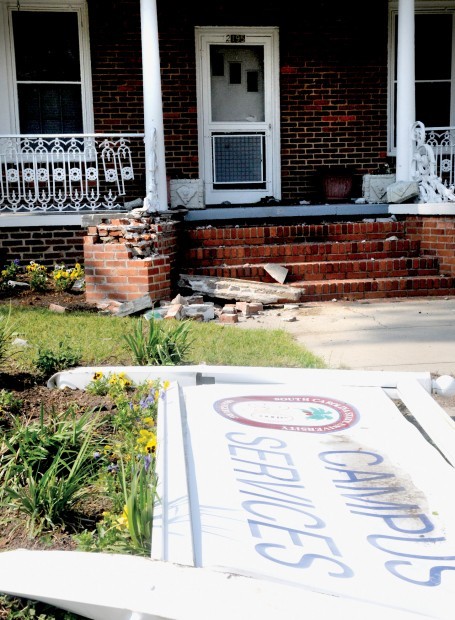 A 22-year old South Carolina State University student wounded by a gunshot late Friday night has died of his injuries.
Jonathan Bailey, who was from Holly Hill, died early Saturday from a gunshot wound to the chest, Orangeburg County Coroner Samuetta Marshall has confirmed.
His death is being investigated by campus police and the State Law Enforcement Division, officials say.
According to a statement released from S.C. State, at approximately 11:14 p.m. Friday, the S.C. State University Police Department was notified by the Orangeburg County Sheriff's Office that a vehicle had crashed into the Campus Services Building at 2195 Russell St.
You have free articles remaining.
EMS was notified and initially treated the incident as a normal vehicle accident. However, it was later determined that the victim had received one entry and exit wound to the upper torso.
He was immediately transported to Palmetto Health Richland hospital in Columbia, where he succumbed to his injuries at approximately 2:03 a.m. Saturday.
SCSU President Dr. George Cooper issued a statement Saturday:
"The university family is saddened by the tragic loss of one of its own. My heart goes out to the parents of Jonathan Bailey and I would like to express my deepest sympathy. The university will have no further comment until the investigation is complete. In the meantime, University police will cooperate completely with the State Law Enforcement Division in this ongoing process."
Shuler-Marshall Funeral Home in Holly Hill is in charge of arrangements for Bailey.