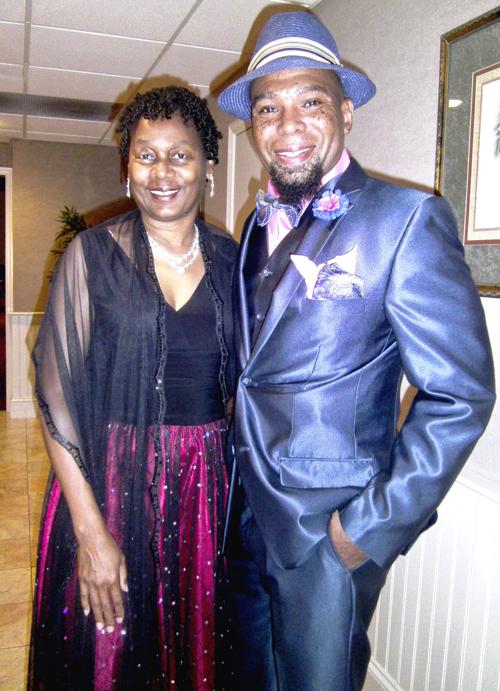 Allison Keller has been in remission for more than a decade. In 2003, she was diagnosed with cervical and lymph node cancer. Then, she was diagnosed with lung cancer in 2006. The New York native, who moved to Orangeburg, said that even when faced with a devastating diagnosis such as cancer, you have to think positive.
"You can't let it get you down. My family kept encouraging me to keep fighting … God was there for me. He got me through it," she said.
Keller was one of about 40 models who walked the runway at The Cinema during "Chemo with Style" as cancer survivors or to honor the memory of someone with cancer.
Evelyn Haye-Primus said she has lost many loved ones to cancer.
"I like giving back to the community, and this is a good cause. I lost an aunt to cancer, a co-worker, a teacher to cancer and some friends." The retired school teacher said she also decided to participate because her husband, Scotty Primus, enjoys modeling.
The event, sponsored by Hospice Care of Tri-County, featured modeling, a silent auction and a catered meal. The capacity audience laughed to entertainment by Daryl Cate of The Garden Gate Florist shop and enjoyed music provided by Hank's DJ Service.
The Cope Area Career Center assisted with hair and make-up care, and Cato and Belk clothing shops provided wardrobes for the models.
Marsha Bolin, director of Tri-County Hospice, said the event provides wigs and scarves to women who have lost their hair from chemotherapy and radiation.
"We appreciate the opportunity to have an event to help support and serve those who are faced with many challenges. This year, we have had more people participate in Chemo with Style and look forward to continuing to assist those who need compassion and practical advice to deal with their cancer diagnosis," she said. Bolin especially thanked Albemarle Corporation for providing the main funding to make the event possible.
Deborah Wiles, event coordinator, asked the audience to remember those who could not attend the event due to having to receive emergency medical treatment. Wiles said she was grateful for the generosity of the more than 100 donors who contributed items for the silent auction.
"Local businesses were especially kind in helping to make this event a success," she said. "I hope those who bid on items enjoy their gift, which was given in a spirit of generosity to remember and honor those who have suffered or lost a loved one."
Allison Keller, of Orangeburg and formerly of New York, getting ready to model at Chemo with Style. Allison has been in remission for more than 10 years.
Kimberly Ott, getting a new hair style by Savannah Martin, at Chemo with Style. Kimberly walked in honor of her grandmother, Dorothy Funchess Ott.