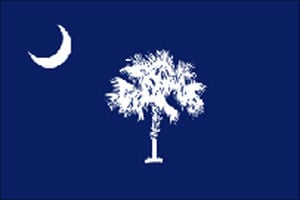 BAMBERG — Bamberg School District One received a favorable 2014 audit report at its January meeting.
Elizabeth Inabiniet of C.C. McGregor & Co. LLP said the district received a clean opinion. As of June 30, 2014, Bamberg One's assets had exceeded its liabilities by approximately $8.8 million. The general fund balance stood at $1,852,000 with approximately 16.3 percent of expenditures being paid from the general fund, she reported.
The ending debt service balance was $4.2 million, according to the audit report. Inabinet noted the food service fund showed a decrease of about $65,000 and an ending net balance of $367,504.
Also during the meeting, Bamberg-Ehrhardt High School Principal Randy Maxwell reported 90 percent of students taking the English I End of Course Test passed while 55 percent of those taking the biology End of Course test passed.
Maxwell requested and received board approval for 51 Junior ROTC cadets and four chaperones to be in Atlanta Feb. 13-14 to visit six colleges. He said the cost of the trip will be covered through fundraising efforts.
In addition, Maxwell asked approval for Dr. Charles Guinyard, a Bamberg physician, to present a sports medicine clinic for students one evening each week that would count for half a credit. Guinyard volunteers his time as a sports team doctor, provides free physicals for the athletes and provides "good care for the players," Maxwell said.
The board indicated it would consider the proposal.
In other business, Richard Carroll Elementary Principal Stacey Walter reported the school held its first Parent Conference Day of the year, which was attended by 576 parents. The students showed their parents notebooks of their personal goals and accomplishments in the Leader In Me program, Walter said. The program teaches students to empower themselves as they join teams such as robotics and yearbook staff, the principal said.
She said Richard Carroll is also partnering with Healing Species, which teaches students in the second and sixth grades compassion toward animals while incorporating literacy skills in the lessons.
In addition, Walter report RCES students collected more than 400 pounds of plastic bottles and cafeteria plastic in December.
Bamberg-Ehrhardt Middle Principal Troy Phillips identified three Junior Scholars — Taylor Collins, Donovan Price and Will Wilson — who took the PSAT last fall and scored 50 or higher on math and verbal and/or writing sections of the test. They will be recognized at this year's Academic Awards Ceremony, he said.
Phillips also reported the BEMS Wellness Committee was sponsoring monthly a Tasting Table for the students, at which "locally grown fruits and vegetables are highlighted" to encourage healthy eating.
Also during the meeting, the board approved final second reading of an updated policy related to competitive food sales/vending machines meeting federal guidelines and promoting student wellness. The board also approved final second reading of policies governing alternative means of student instruction including distance, online and virtual education.
* Superintendent Phyllis Schwarting reported filing for three trustee seats opened Jan. 23 and will close at noon Feb. 6. The election will be held on April 14. There is no fee for filing as a candidate, Schwarting noted.
* The superintendent reported Corey Ripley had become nationally board certified as a kindergarten teacher and Bridget Kinard was chosen a state Noyce Foundation Leadership Fellow in the areas of math and science.
* The superintendent shared a note from Ron Rash, a realtor from Charleston, who said he was at a restaurant where some Bamberg-Ehrhardt High School athletes were also dining and he appreciated the "well behaved young men and women." He ended his note with, "Go Red Raiders."
The Bamberg District One Board of Trustees' next regularly scheduled meeting will be at 6:30 p.m. on Feb. 17 at Bamberg-Ehrhardt Middle School.