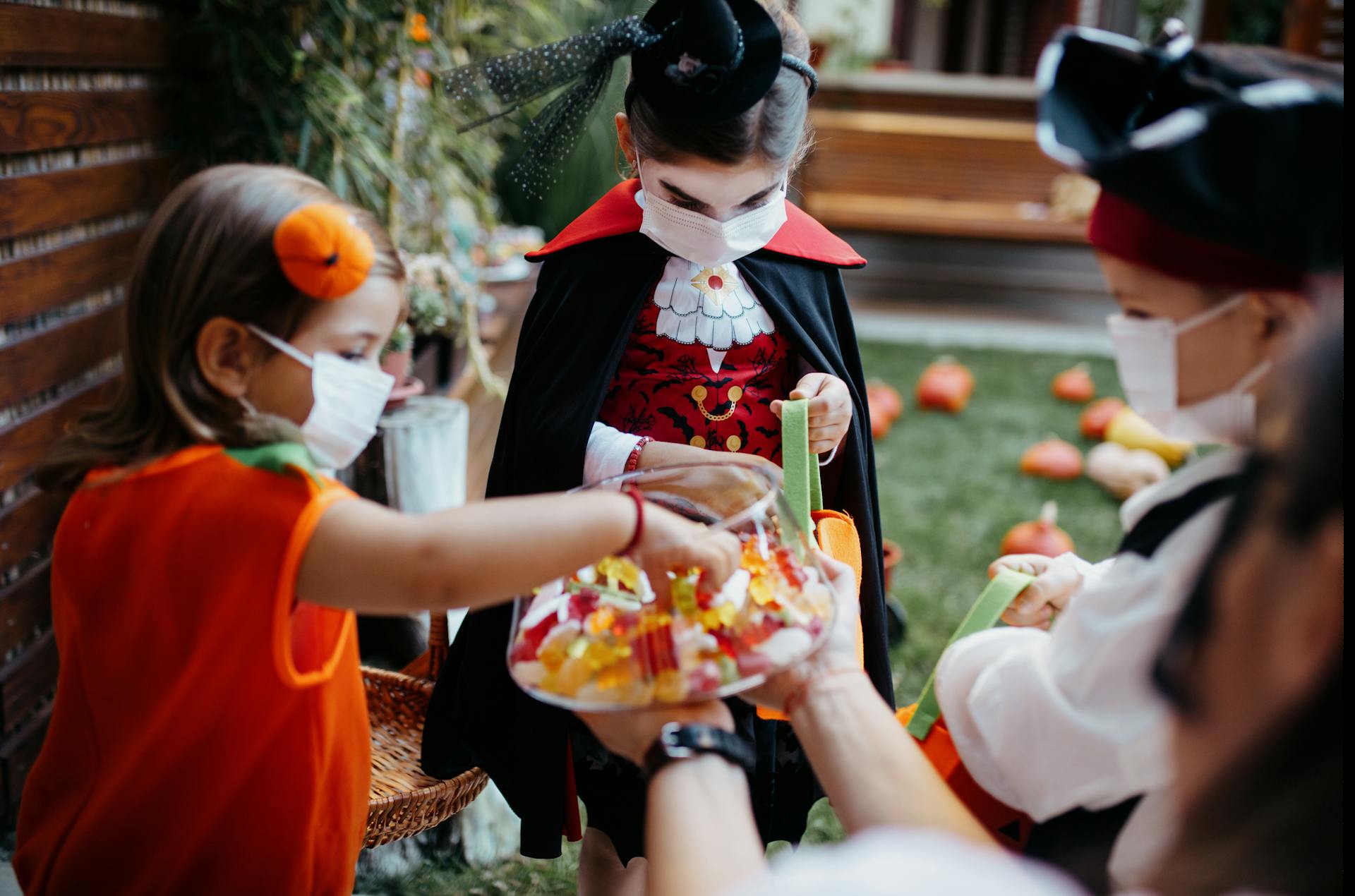 Experts give trick-or-treating the green light this year. Anchiy/E+ Collection via Getty Images
The air is getting chillier, pumpkins are perched on porches and kids across the country are planning their spooky costumes. As a professor of pediatric nursing and a mom to four young children, I know the excitement and anxiety that pandemic holidays bring to children and parents alike.
Still, the extremely contagious delta variant of the coronavirus continues to show moderate-to-high rates of infection in many areas of the country, and it continues to sicken children and teens at a higher rate than the dominant strain that devastated the world in 2020. Parents may be wondering if participating in Halloween fun and games is safe, or if they would be better off staying home this year.
Dr. Anthony Fauci, director of the National Institute of Allergy and Infectious Diseases (NIAID), said that kids can indeed still enjoy a safe, fun Halloween. But here are a few simple precautions that trick-or-treaters can take.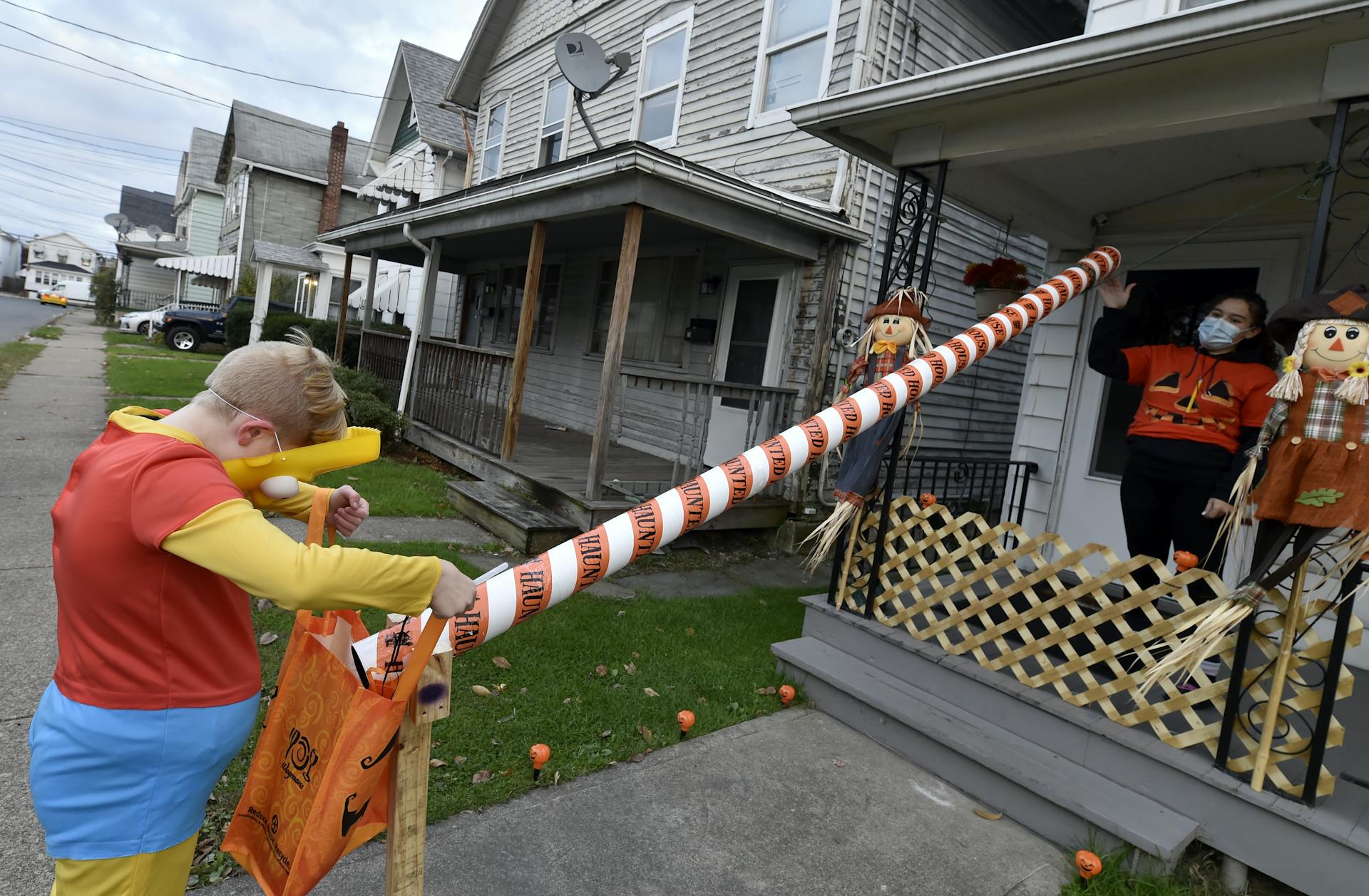 Candy chutes were a popular way to trick or treat while maintaining social distance in 2020. Aimee Dilger/SOPA Images/LightRocket via Getty Images
1. Mask up
Children under 12 are not yet eligible to receive a COVID-19 vaccination, which means the majority of kids going door to door are still at an increased risk for contracting the virus.
Because COVID-19 spreads through respiratory transmission, masking remains an effective way to reduce the spread of infection for kids age 2 and older. Unfortunately, Halloween costume masks are not a substitute for masks designed to limit the spread of viral particles. Parents can get creative about making a face mask part of a child's costume. Or, kids can wear a face mask under their costume mask. Parents should make sure their child is able to breathe comfortably if choosing this option.
Children and parents, regardless of vaccination status, should wear a mask when attending indoor parties or when going door to door due to the close interactions with other people. Those giving out candy should also wear a face mask.
2. Keep hands clean
Washing hands and using hand sanitizer remains a priority. Even though the likelihood of spreading COVID-19 via candy wrappers is relatively low, that risk decreases even further when proper hand hygiene is practiced prior to passing out candy.
Kids should wash their hands before they eat their candy in case they picked up any germs while out and about. The candy wrappers themselves are not considered contagious, so there's no need to quarantine the candy before eating it.
3. Celebrate outside
Other ways families can celebrate while maintaining a low risk status are to keep gatherings and activities outside, where people are less likely to contract the virus, and to keep groups small.
Kids who are demonstrating signs of illness should be kept home to rest and avoid exposing others to their germs. Those 12 years old and older should get the COVID-19 vaccination to protect against serious infection.
It feels nice to be staring at the beginning of the 2021 holiday season with some semblance of normalcy. While the risk of COVID-19 isn't entirely in the past, families should enjoy trick-or-treating while taking reasonable precautions.
___

Meg Sorg does not work for, consult, own shares in or receive funding from any company or organisation that would benefit from this article, and has disclosed no relevant affiliations beyond their academic appointment.
Top 10 historic houses that are reportedly haunted
Winchester Mystery House, San Jose, California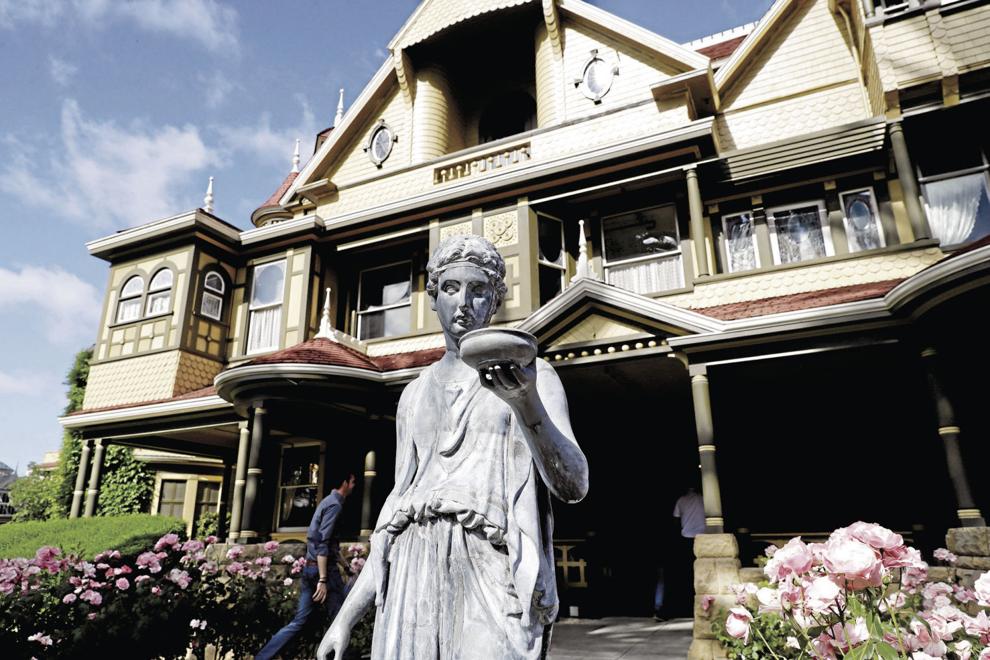 Once the residence of Sarah Winchester, the widow of gun magnate William Wirt Winchester, this Queen Anne-style Victorian mansion was always plagued with spirits. As soon as construction commenced in 1884, the property and mansion were claimed to be haunted by the ghosts of her deceased family (including her husband and daughter) and those killed with Winchester rifles.
Legend has it, a spirit medium advised Winchester, a Connecticut native, to move west and continuously build a house to appease the angry spirits — directions she followed. The result: 120 rooms, 40 bedrooms, two ballrooms, 47 fireplaces, more than 10,000 panes of glass, two basements, and three elevators.
The Amityville House, Amityville, New York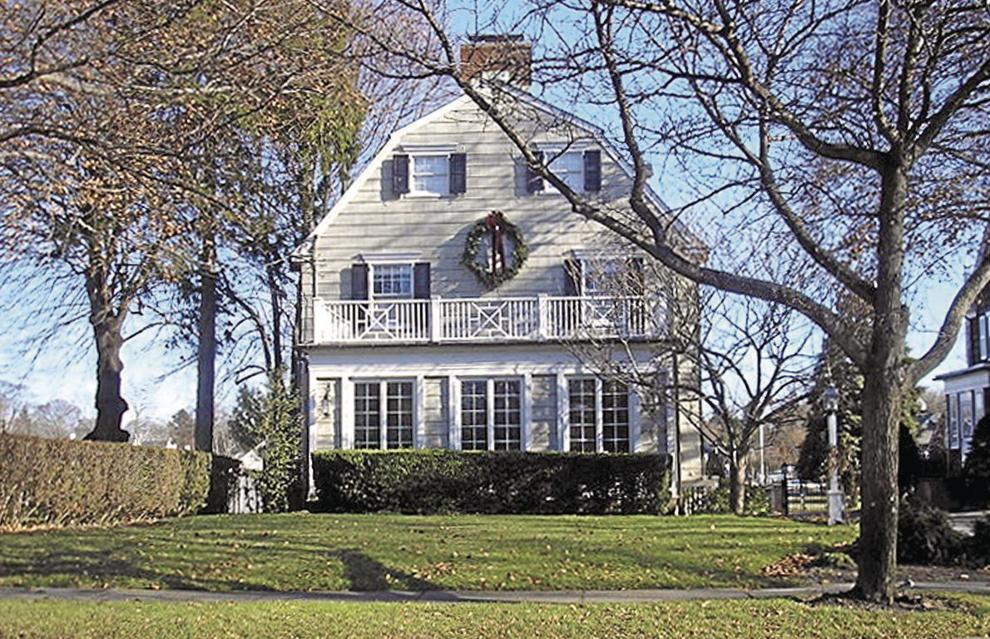 The story for the film "The Amityville Horror" was based on this house.  In 1974, Ronald DeFeo Jr. killed his family in their home. A year later, the Lutz family moved in and claimed to have been terrorized by paranormal phenomena. Some incidents include a crucifix revolving on the wall until it turned upside-down, all sorts of door slams and mysterious music from unknown sources. The Lutz family lasted 28 days before moving out.
Today the house is a private residence and is not open to the public.
Foley House Inn, Savannah, Georgia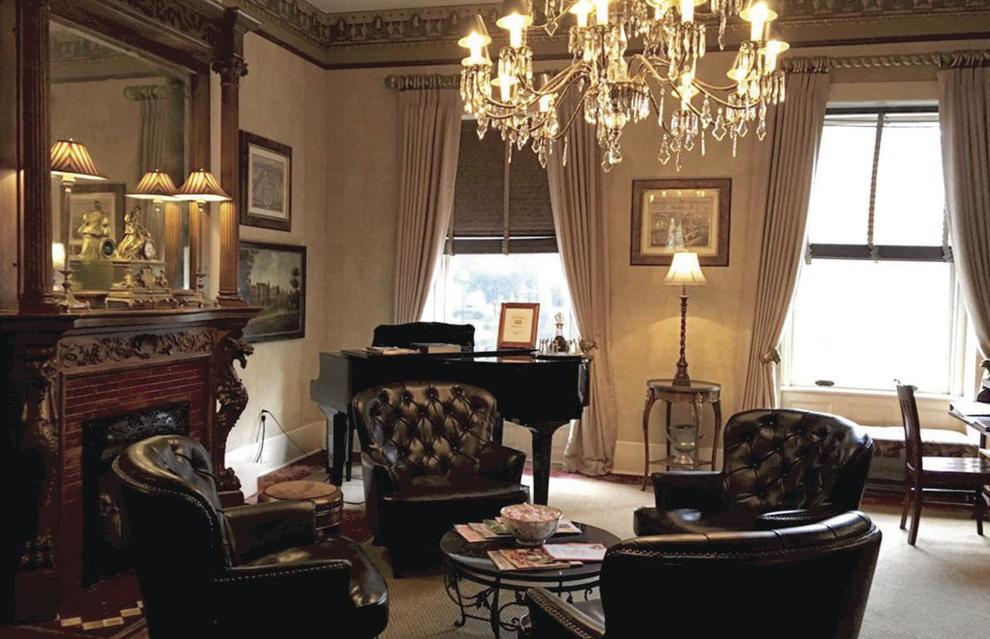 Legend has it, one night a boarder attempted to strangle Ms. Foley. Unable to scream, she beat the attacker with a candlestick and inadvertently killed him. Years later, Foley confessed on her deathbed, but most people dismissed the claim.
During a renovation in 1989, human remains were discovered in the walls. Ever since, guests have reported seeing a man wearing a top hat in the garden at night, hearing strange noises and feeling sudden rushes of air.
Lizzie Borden House, Fall River, Massachusetts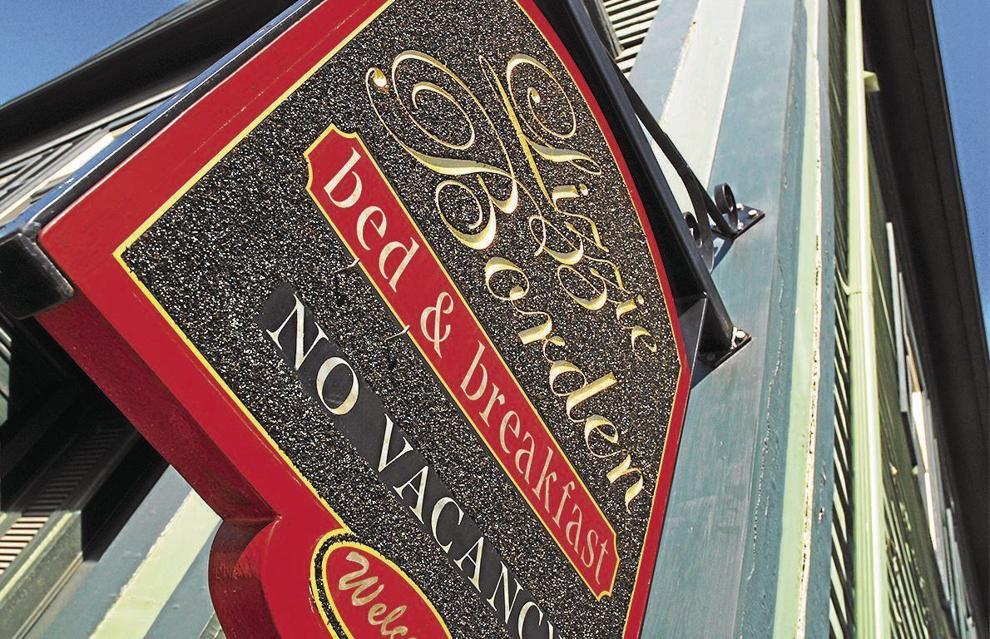 "Lizzie Borden took an axe / And gave her mother forty whacks / And when she saw what she had done / She gave her father forty-one." You know the story, but did you know you can stay in Lizzie's former house, and sleep in the room where her parents were murdered?
The B&B can be rented by the room, by the floor, or even the entire house. There have been reports of apparitions, cold spots, cries and the sound of Lizzie laughing.
Historic Farnsworth House Inn, Gettysburg, Pennsylvania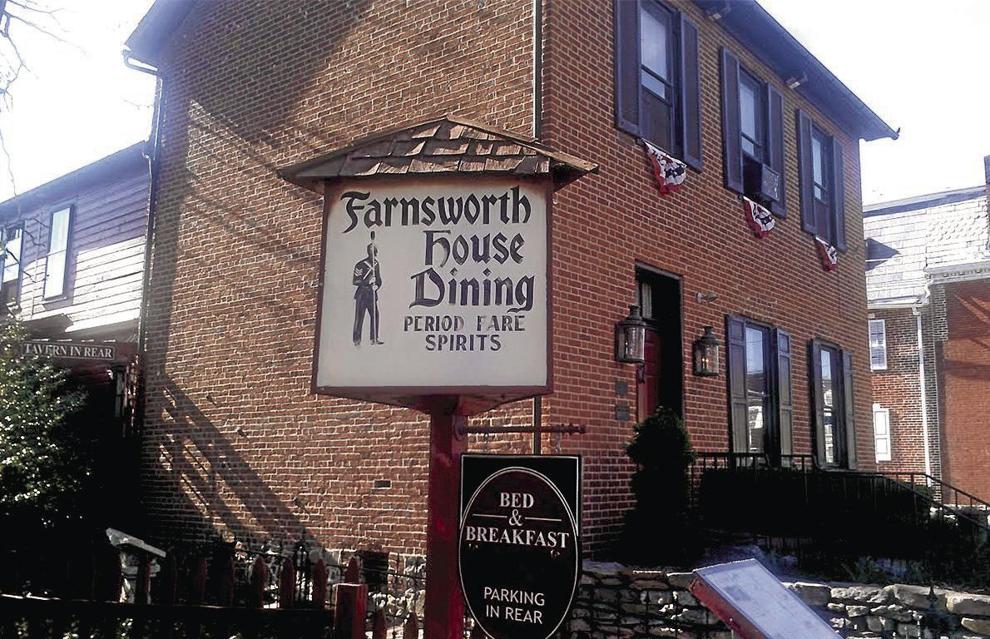 Established in 1810, this bed and breakfast is steeped in Civil War history. When it housed Confederate soldiers during a three-day battle, one accidentally shot Mary Virginia "Jennie" Wade, a 20-year-old civilian, whose spirit is now said to haunt the place.
Take advantage of ghost stories in the cellar, walks in the cemetery and even a ghost hunt with professional equipment. The inn also offers an outdoor beer garden for guests.
Hull House, Chicago, Illinois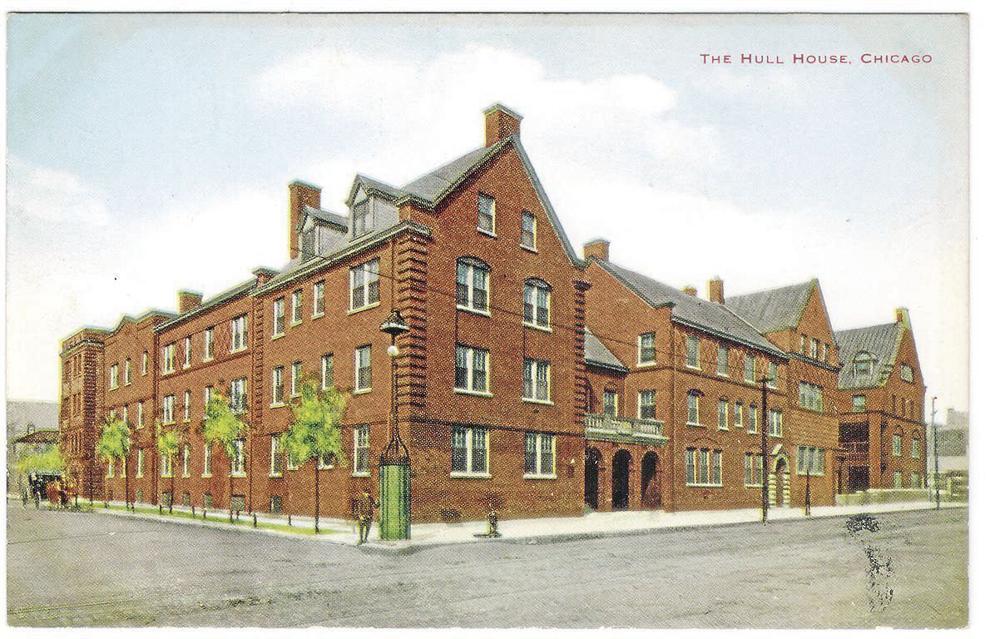 Hull House was made famous by Jane Addams, who opened it as a settlement house for European immigrants arriving in the U.S. With many ghosts said to haunt the house, Addams herself spoke of one of the front bedrooms being haunted, saying she and a friend once saw a "woman in white" ghost there, which was later seen by a group of girls using the room as a dressing room for the adjacent theater.
Story Inn, Nashville, Indiana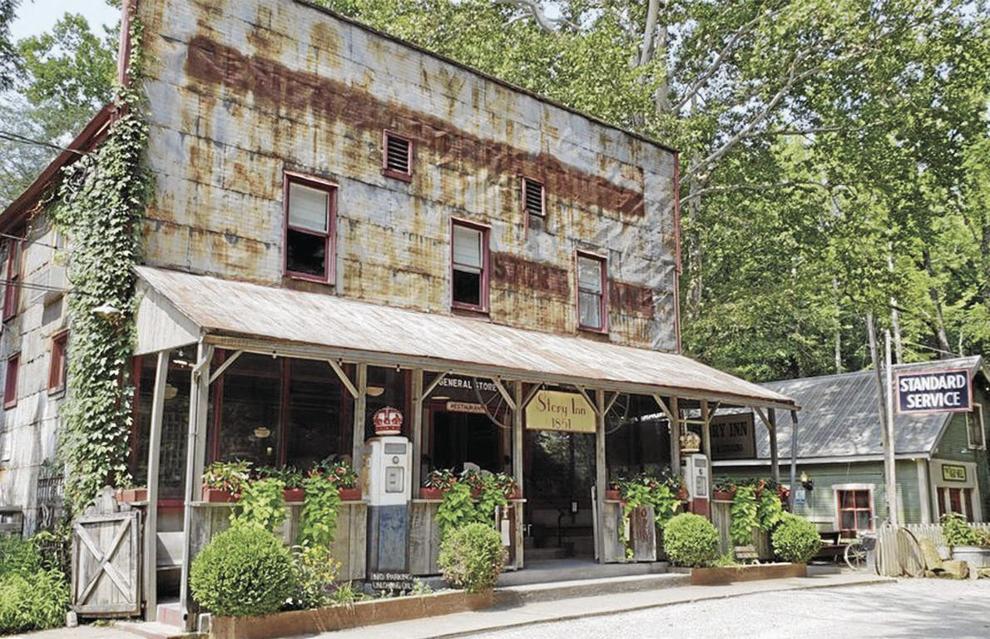 The story of the "Blue Lady" precedes even the Story Inn's current owner. Accounts of seeing the ghost in the former Garden Room (now the Blue Room) have been written in guest books for years, noting that if the room's blue light is turned on, a woman will appear with hypnotic blue eyes. If you smell cherry tobacco, she's already come and gone.
Villisca Axe Murder House, Villisca, Iowa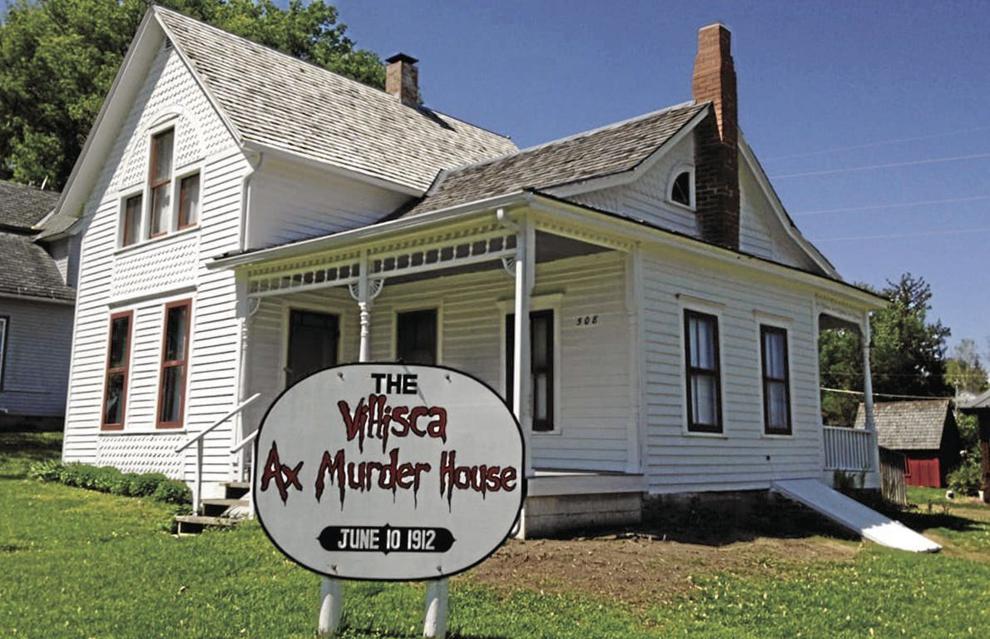 On the evening of June 9, 1912, six members of the Moore family and two houseguests were killed with an axe in the Moore residence. No one was ever convicted. Since there was no closure, the ghosts of the eight victims still reportedly haunt the grounds.
The website for the house states, "for history buffs, the faint-of-heart, schools, or clubs, the Villisca Axe Murder House is open for daytime tours."
However, to truly experience it, guests are invited to bring their sleeping bags and spend the night inside.
Stranahan House, Fort Lauderdale, Florida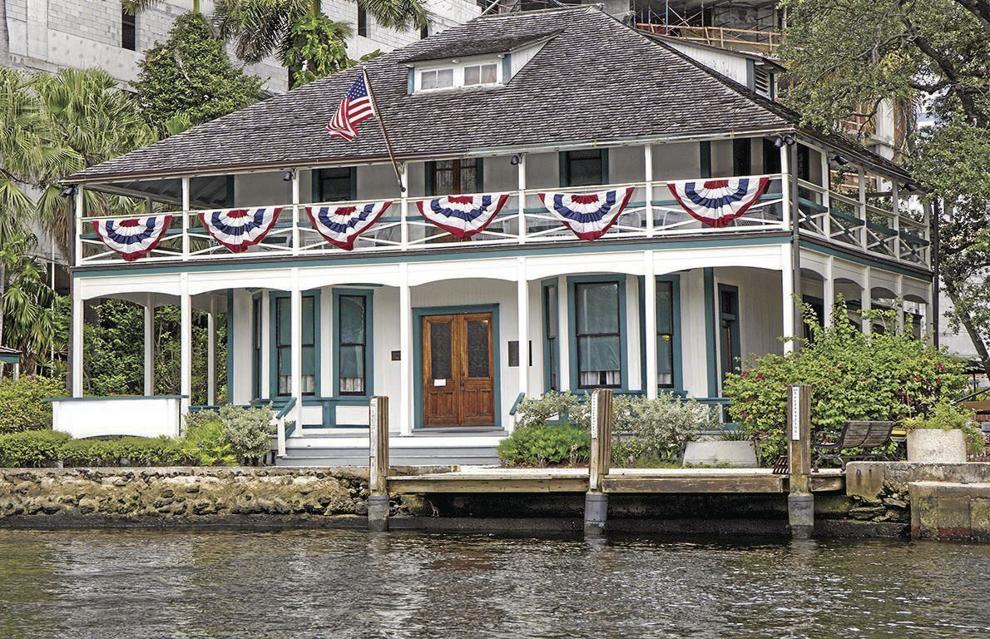 After the former owner of Stranahan House, Frank Stranahan, drowned outside of his home during the Great Depression, people have claimed to see his ghost on the property. Years later, the sister of Frank's widow also died in the house due to bleeding from a premature birth. In all, six entities are said to be there.
Now open for public tours, the home gives a unique insight into the culture of the early 1900s, as well as a chance to spot one of the ghosts, which are often seen moving about and rearranging furniture.
Jared Coffin House, Nantucket, Massachusetts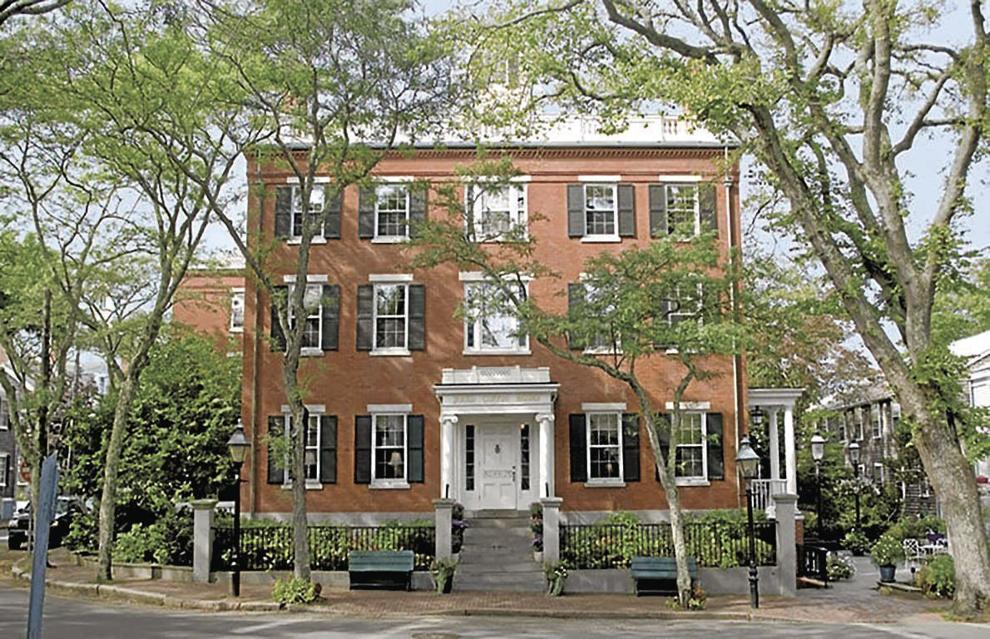 Built in 1845 by Jared Coffin (one of the most successful ship owners during the island's whaling days) as a home for his family, this building — now an inn — is said to be haunted by Coffin himself. He is rumored to appear in room 223, and guests of room 609 have also claimed to see a ghost of a little girl.
Other ghosts are also believed to roam the halls, including an old man who sometimes sits near fireplaces.
But hey, at least the hotel has a great restaurant. You may leave scared, but not hungry.
The Ethical Life podcast: What are the ethical pitfalls of Halloween, Thanksgiving and Christmas?