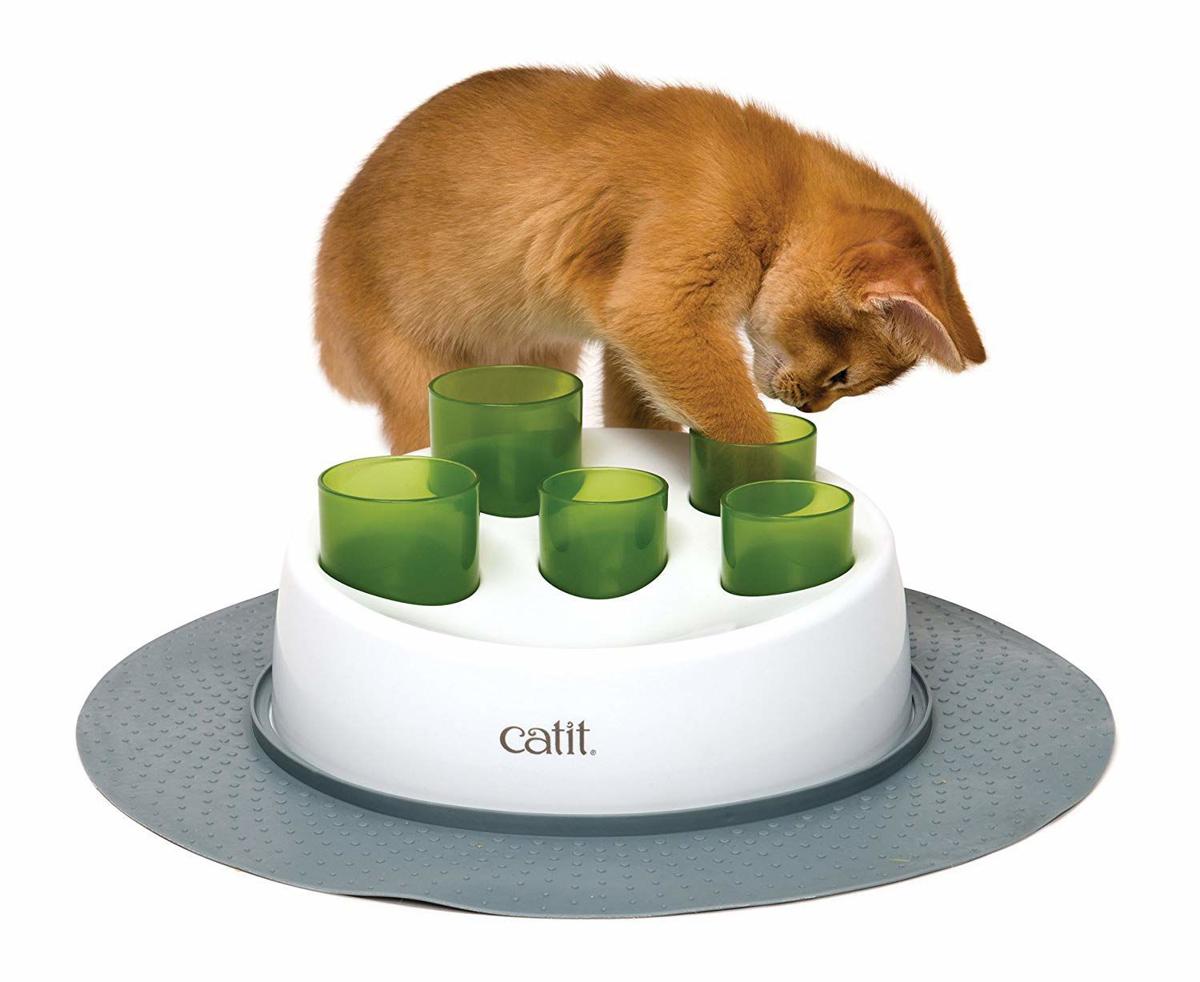 Whether you're trying to prevent your cat from putting on a few extra pounds or you just want to make sure they're engaged throughout the day while you're at work, interactive toys are a great solution. These toys are sure to keep your cat busy and provide hours of fun.
1) Interactive Rotating Ball
Stimulate your cat's hunting instinct and promote exercise with this self-rotating ball from Yofun. The ball spins and twirls while a red laser light catches your cat's attention. This interactive cat toy is also rechargeable by USB cable; one 1.5 hour charge provides 4 hours of entertainment.
This interactive digger toy is the perfect way to keep cats who love tearing up toilet paper rolls or scratching the chair occupied. The multiple tubes can be filled with kibble and treats to stimulate natural pawing behavior and curb destructive tendencies. 
This rechargeable bouncing feathers toy is great for playful kittens. The ABS shell stands up to scratching and biting while the colorful feathers attract your cat's attention and release energy. Customers liked how quiet this teaser toy was compared to other interactive cat toys they'd tried.
Be the first to know
Get local news delivered to your inbox!