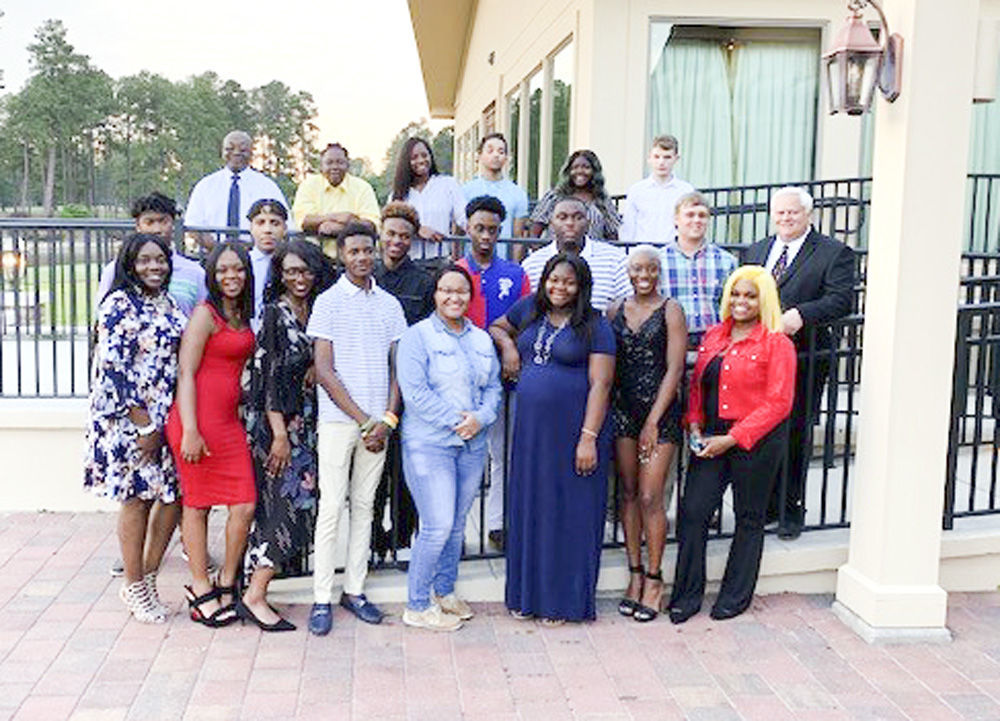 Thirty-five McDonald's employees who graduated from high school and college were honored for their dedication and work ethic with a dinner held earlier this year.
Orangeburg couple Emory and Lisa Main are the owners of Main, Water Enterprises. Mrs. Main is the owner/operations manager of the three Orangeburg McDonald's locations and, along with her husband, owns and operates the businesses.
Since 2016, the couple has held a dinner at the Orangeburg Country Club to celebrate the accomplishments of employees who have completed high school and college. This year's dinner was held May 29.
Matt Trent, people manager at Main, Waters Enterprises, said the couple is dedicated to rewarding employees for their hard work outside of the work place.
"We give them a really nice dinner and we have a guest speaker that we invite," Trent said.
You have free articles remaining.
This year's speaker was South Carolina Rep. J.A. Moore, D-Berkeley, a professional chef and community advocate.
"He was also a McDonald's employee many years ago, one of the things that really made him appealing in terms of being invited to come speak to our young graduates. They can kind of get a frame of reference for what life can hold for you as you progress in your life," Trent said.
Attendees also learned about the McDonald's Corporation's Archways to Opportunity program which offers scholarships to its employees with certain eligibility requirements.
"Archways to Opportunity is a college tuition assistance program that McDonald's offers. We offer up to $2,500 a year for our folks in college. You only have to work for us for a minimum of 90 days to qualify, and then maintain 15 hours on the schedule each week to get the money," Trent said.
"A lot of people don't realize that McDonald's offers that. Currently this year, we have given $12,000 towards tuition assistance for the folks that we have that go to college. And last year we gave $25,000 which was probably like our biggest year," Trent said.
He added, "We're just trying to get the word out to everybody to let them know that we offer that program. It is a really good program. So we celebrate that and talk a lot about that during our dinner to make sure that folks are aware that that's a program they can participate in."
Trent said Lisa and Emory Main, who have owned and operated as many as 14 South Carolina McDonald's locations from Charleston to Columbia and from Walterboro and Manning, "have decided to consolidate all of their efforts right here in Orangeburg."
"They have three very profitable restaurants here. We have built a new restaurant in Orangeburg. We recently remodeled the restaurant by the college and next year we're planning to remodel the third restaurant. So we'll have three brand new-looking restaurants to take care of our customers," Trent said.
In the meantime, the dinner is meant to honor employees who have achieved academically.
"We want to celebrate them and let them know how much we appreciate what they do for us every day, and then we want to let them know what we can do for them going forward. With everything that Lisa does, she wants to make sure that we're putting on the right face for the community that we live and work in," Trent said.