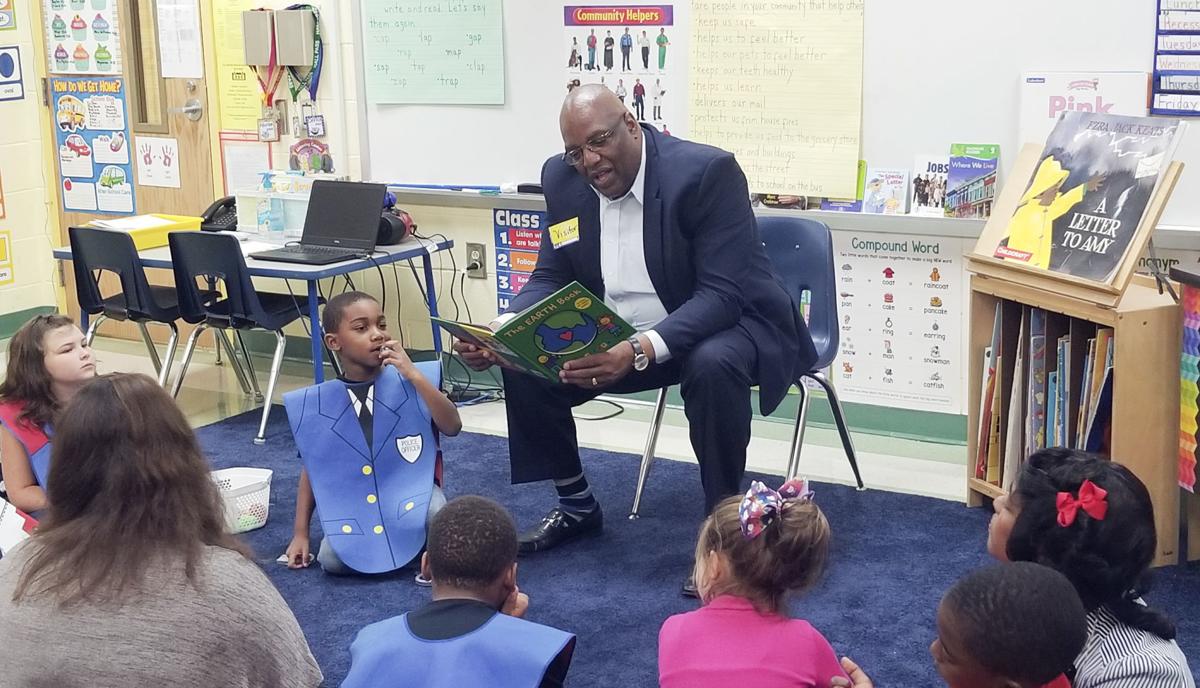 Orangeburg Mayor Michael Butler recently read to the students in Shannon Williams' early childhood special education class at Edisto Primary School in Cordova.
Butler enjoyed reading to the students so much that he was given a "key to the class" to come back and read anytime that he wishes.
Orangeburg County School District Board Chair Peggy James-Tyler said, "The students were very well behaved and attentive, which is essential at that age to foster an appreciation of reading."
James-Tyler commended Williams and Teacher Assistant Sharon Dyches for doing a wonderful job with their students and ensuring that they are connecting and tying state standards to real life community helpers.
Other guests in attendance were school instructional teachers, bus drivers and school counselors.
Williams saw the event as a chance to put learning theory to practice for her class of young diverse learners.
"Students have been discussing the importance of being a good citizen in class," Williams said. "Students also dressed up as community helpers, which consisted of mail carriers, policemen, firefighters, nurses, teachers, doctors, farmers, librarians and construction workers.
"For all children to be successful, you must bring the learning alive for them. This is what works for my students on a daily basis -- meeting children where they are and providing a customized prescription to fit their own individual needs."
Dr. Steven Preast serves as the principal of Edisto Primary School.
Be the first to know
Get local news delivered to your inbox!