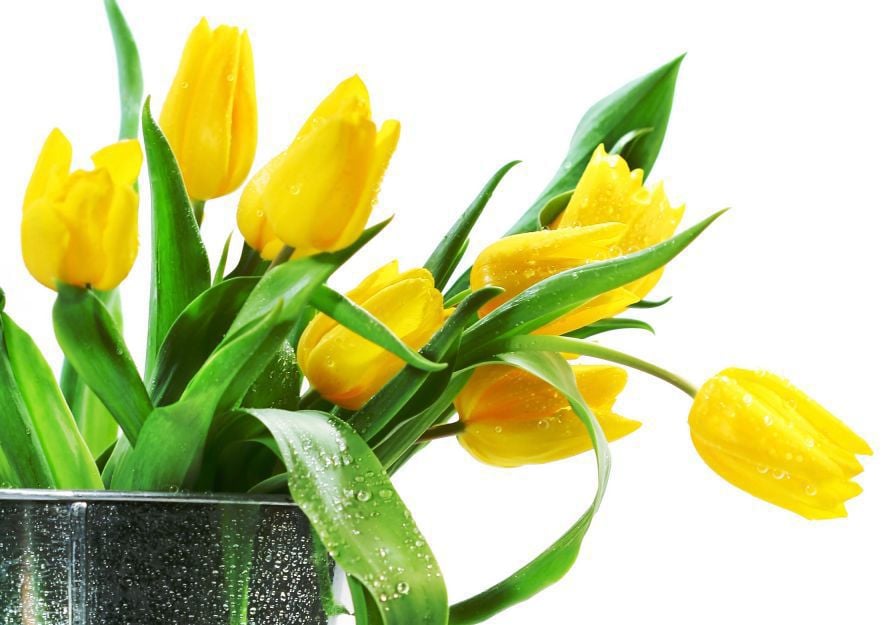 Three authors who seek to inspire and motivate with the power they have each gained from writing will be brought together at The Times and Democrat's 12th annual Page Turner Book and Author Luncheon on Tuesday, March 3, at the Orangeburg Country Club.
Tickets are $40 and can be purchased online at TheTandD.com and at the newspaper office at 1010 Broughton St. The deadline for ordering tickets is Feb. 21.
Featured at the event will be writers Cassandra King, Kimmery Martin Fleischli and Jeffrey Blount.
Doors will open at 11 a.m. for a silent auction and meet-and-greet session with the authors. Each of them will speak and sign copies of their books, which will be provided by Swift Books and will be available for purchase.
Lunch will be catered by the Orangeburg Country Club, and Daryl Cate of The Garden Gate Florist, which is also a charter sponsor, will again provide the floral decorations.
The luncheon's higher education sponsors are Claflin University and Orangeburg-Calhoun Technical College.
The proceeds from the luncheon go toward funding the electronic delivery of The T&D to area teachers free of charge to use as educational tools in the classroom through the Newspapers in Education program.
T&D Sales Manager Kyla Fraser said she is happy that the event is celebrating its 12th year.
"We are enormously excited about celebrating our 12th year. For the first time, we have an author attending for the second time. Cassandra King was a guest author at our very first luncheon. We feel honored to have her back," Fraser said.
"This event has grown and gained popularity through the years. We are extremely thankful to our sponsors and all the attendees over the years and the continued support of our Newspapers in Education program," she said.
Items donated by local businesses will be available for silent auction bidding. The items can be viewed online at TheTandD.com prior to the event.
Fraser said the luncheon will be an enjoyable experience for attendees.
"This is a wonderful fundraiser. We always have excellent feedback that the luncheon is an elegant and fun event to attend. The authors are always interesting and diverse in their presentations , and folks seem to really enjoy the opportunity to purchase books to be signed and have a chance to visit with the writers," she said.
This year's featured authors say they are honored to participate in this year's Page Turner and look forward to sharing their love of storytelling and its importance with them.
Cassandra King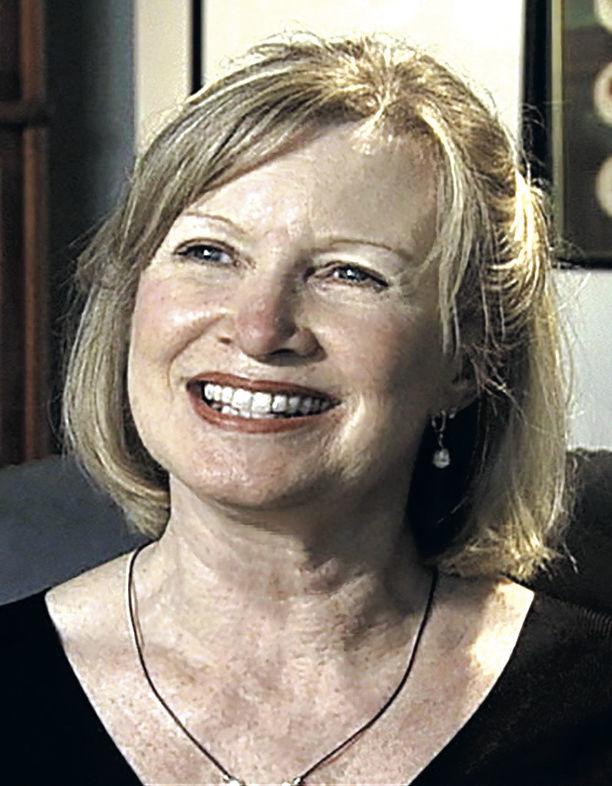 King is the best-selling author of five novels, including "The Same Sweet Girls," "The Sunday Wife," and "Queen of Broken Hearts." She has also written two nonfiction books and is currently working on a cookbook and a new fiction book.
King is also the author of  "Tell Me a Story: My Life with Pat Conroy," which has been described as an intimately poignant memoir of her life with the author who wrote several acclaimed novels and memoirs himself.
Originally from Alabama, where she was raised on a farm that had been in her family for generations, King now resides in Beaufort, South Carolina.
Her motivation for writing is simple.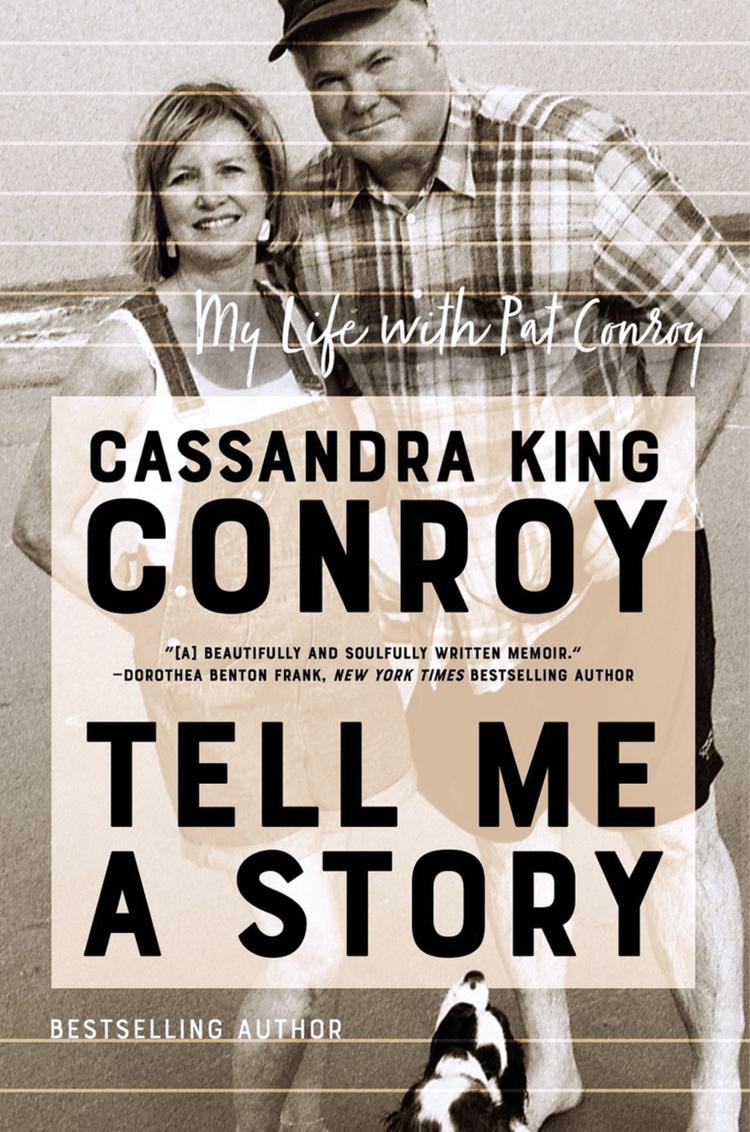 "I believe story is the way we connect with and understand others. Through story, we develop empathy and compassion. We travel to other worlds and have vicarious experiences that we might not have otherwise," she said.
King said she hopes her books gives readers something to think about in a "different or more empathetic way" and that writing requires passion.
"There are those of us who want to write, and others who just want to be writers. There's a difference. A writer is unable to do anything else. Sure, perseverance and determination are helpful traits, but I think a passion for writing is the most important trait. You either have it or you don't," she said.
What kind of writer would she describe herself as?
"I've been asked if I could be described as a 'Southern woman writer,' and my response is, 'Well, I'm Southern, a woman and a writer. So I guess so,'" King said.
The author has an undergraduate degree in English and theater and a master's degree in creative writing.
What does she like most about writing?
"The creative process, where the ideas ferment until they begin to form into something doable," she said, noting that she credits teachers and librarians for helping her develop a love of reading.
"All along the way, I had teachers and librarians who encouraged me to read, and I was fortunate to be raised in a house with books. Although my parents were 'country' folks, both were avid readers and there was always a lot of talk about books and what we were reading," King said.
She has received several awards throughout her career, including the Queens College annual Writers' Award and the Hall-Waters Prize from Troy University.
"The Sunday Wife" received Salt Lake City Magazine's Readers' Choice Award, two of her books were the Southern Independent Booksellers Alliance's Book of the Year nominees and "Tell Me a Story" is currently a finalist for SIBA's Book of the Year.
King said the NIE initiative that the Page Turner luncheon supports is important.
"It's more important than ever that students stay well-informed about what's going on in the world. Because the world is so interconnected these days, we can no longer afford to be ignorant of global, national and local events. These things affect all of us," she said.
She is also delighted to be able to attend this year's luncheon.
"I'm excited to be invited and plan to discuss my latest book as well as the importance of story in all of our lives," King said.
Fleischli grew up in the mountains of eastern Kentucky outside of the small college town of Berea.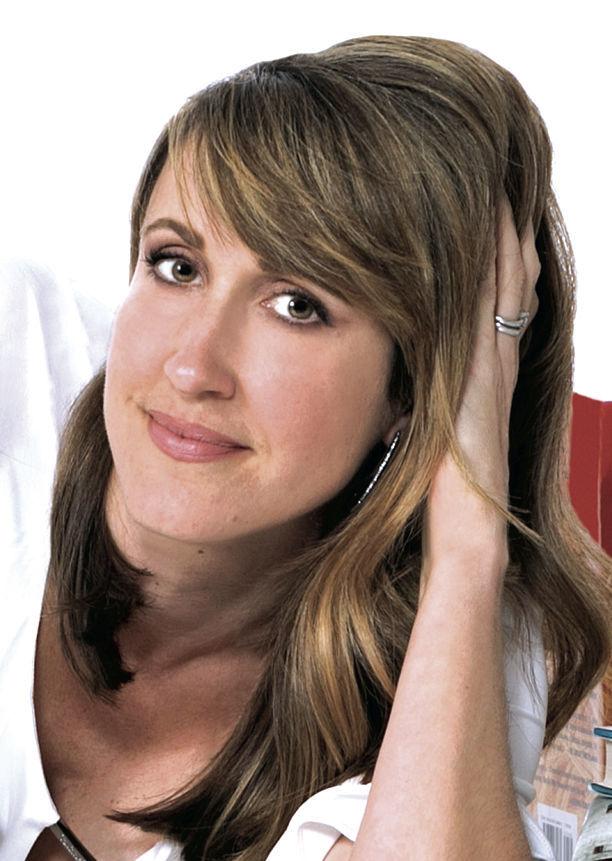 "My father designed and built low-cost, energy-efficient passive solar homes, and my mother started a nonprofit to empower rural Appalachian communities. I now reside in Charlotte, North Carolina, where I live with my husband, an orthopedic surgeon, and our three children," she said.
Fleischli is also an emergency room doctor turned novelist, describing herself as a "huge book junkie."
You have free articles remaining.
"I've always been a fanatical reader, and I admire authors the way a lot of people admire professional athletes or rock stars. My love of reading segued into writing book reviews, and I discovered in the process that I have a distinctive writing voice. I eventually decided to try my hand at writing novels and almost immediately I was hooked," she said.
Fleischli said there is some overlap between the two professions of ER doctor and novelist.
"In both of them, you evaluate all the extremes of the human condition, interacting with people at the very best and worst moments of their lives. The difference being, of course, is that in medicine the people are real and doctors are trying to alleviate their suffering, and in literature the people are fictional and writers are deliberately torturing them," she said.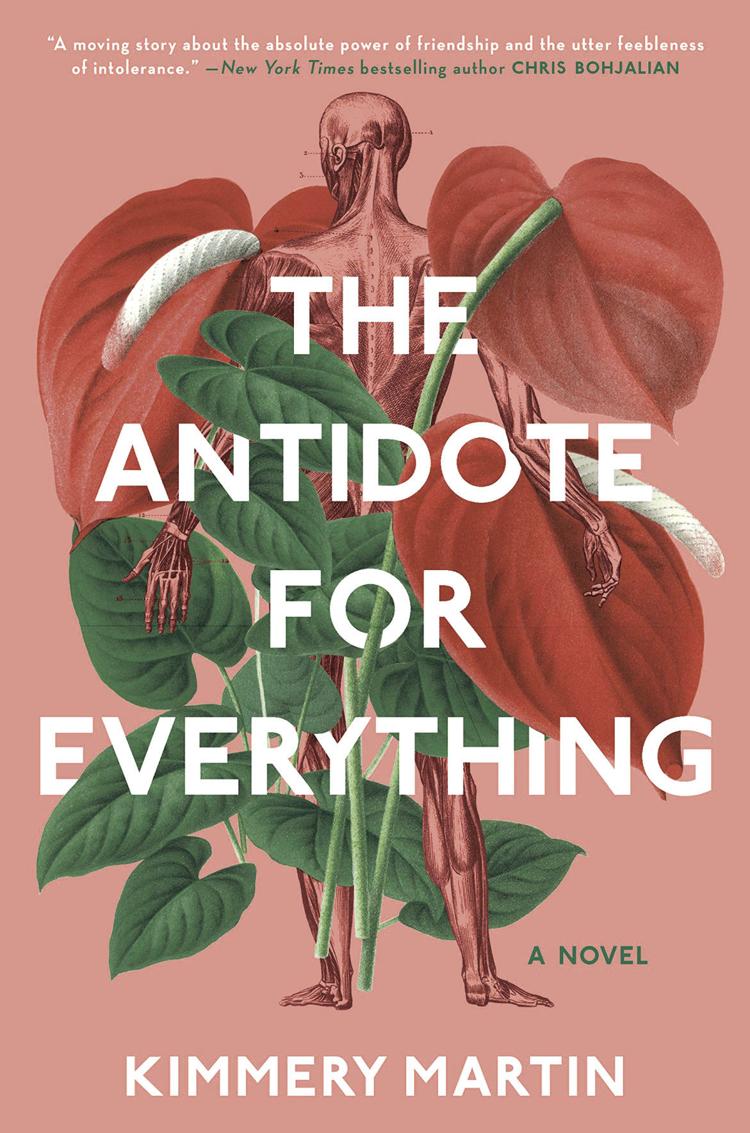 Fleischli's debut novel, "The Queen of Hearts," is about a startling secret in the friendship between a cardiologist and a trauma surgeon.
"My latest release, 'The Antidote of  Everything,' delves into what goes spectacularly wrong in the relationship between a urologist and a family medicine doctor after one of them is unjustly fired," she said.
Fleischli is excited about an untitled work in progress.
"My publisher is pitching it as 'The Hot Zone' meets 'Sophie's Choice,' which should give you some idea about the subject. The main character is an infectious disease doctor who is traveling with her two children in the midst of a new viral pandemic—and she has to decide which of her children will receive the only available dose of an experimental antidote. I hope that life doesn't imitate art here, given this new real-life coronavirus outbreak!" she said.
Fleischli said a writer must have a genuine love for that what they do in order to be successful.
"Certainly perseverance plays a role because few other professions offer so many spectacular opportunities for failure, to say nothing of the near-universal financial doom that befalls writers! You have to possess a genuine love of writing to persist through rejection after rejection. But I also think to be successful in writing fiction—however you define success—it's necessary to have a unique voice and a hardcore creative streak," she said.
What kind of writer does Fleischli describe herself as?
"I tend toward the irreverent side. I have a genuine love of language -- I'm an enormous nerd -- and I appreciate a wordy, humorous book that also manages to throw in some poignancy and social commentary. I don't know if I quite achieve that myself, but that's my aspiration," she said.
She said "punishing villains" is what she enjoys most about writing, but she also hopes that her readers get "entertainment in a thought-provoking text and also an insider's view of the practice of medicine."
Fleischli's  book "The Queen of Hearts" won the Women's Fiction Writers Association's award for Best Debut Novel of 2018.
The author credits her mother for honing her love of reading and discovery.
"When I was little, she took me to the library every week with my red wagon, which we filled with books. I read every book in the children's library, and, ultimately, almost every novel (and popular science book!) in the adult library. I'm a devoted library advocate," she said.
She is also an advocate of the NIE program and its mission that Page Turner supports.
"I  have a lot of concern that the way we evaluate and process information is becoming riddled with confirmation bias and even outright dissemination of false information via the internet. Newspapers should be revered for the thorough research they do -- that point is even covered in a paragraph in my latest novel. Hopefully, initiatives like this one will aid our children in being engaged, informed citizens," she said.
Fleischli said she is pleased to be able to attend the luncheon.
"I'm delighted to attend, especially in the company of such remarkable fellow authors. I always look forward to meeting readers and hope attendees come away with an interest in medical fiction," she said.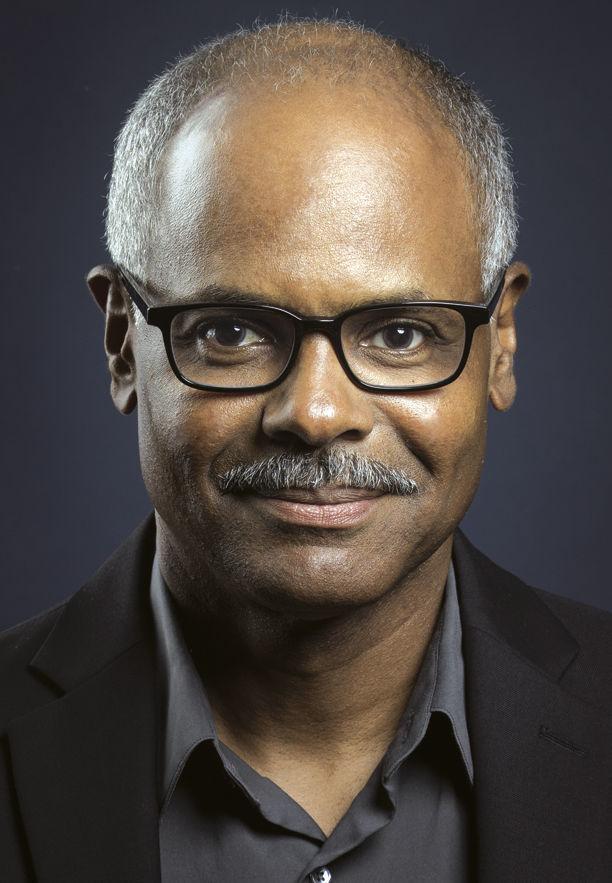 Blount is the award-winning author of three novels, including "Almost Snow White," winner of the 2013 USA Best Book Awards, "Hating Heidi Foster," winner of the 2013 Readers Favorite Book Award for young adult literature and "The Emancipation of Evan Walls."
The author, who grew up on a farm in Smithfield, Virginia,  is currently working on a fourth novel. He is also a retired television director who said he is now happily planted in the literary world.
"I am happily ensconced now in the world of literature. I grew up on a small farm in Smithfield, Virginia. There, I never dreamed I would end up working at NBC News, but I had dreamed of writing someday. I now live in Washington, D.C., where I spend my time speaking through the words and lives of my characters," he said.
Blount is an Emmy award-winning television director and a 2016 inductee to the Virginia Communications Hall of Fame.  During a 34-year career at NBC News, Blount directed a decade of Meet The Press, The Today Show, NBC Nightly News, The Chris Matthews Show and major special events.
Blount said he doesn't need any motivation to write because "the simple love of storytelling" is already a part of him.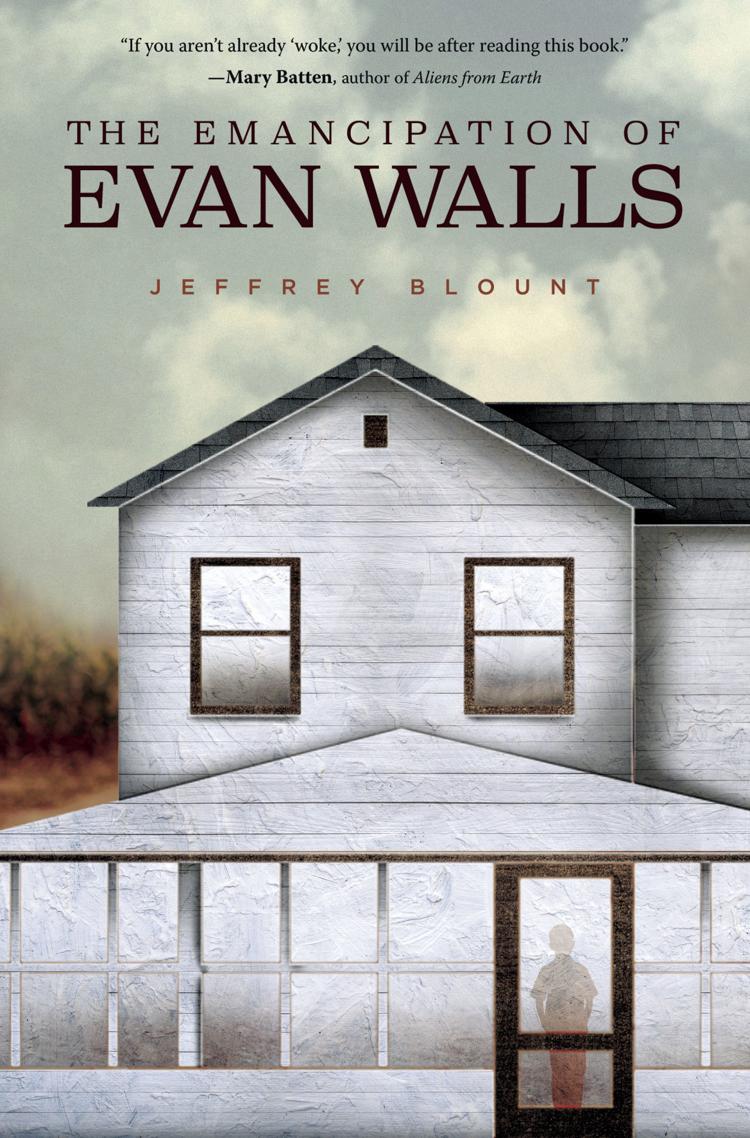 "It's a part of me that must be attended to. While I am attending to it, I am hoping to make a point about a particular issue that I think readers should be contemplating.  I'd like to think that through storytelling, I can make the world a more thoughtful place, reader by reader," he said.
He said the ability to listen is critical to the art of writing.
"For me, the first and most important critical trait is the ability to listen, including listening to yourself -- your heart and soul.  This is where writing begins for me. Without it, I don't see how a story can touch people.  Perseverance and determination are indeed critical but, for me, they come after hearing a story call to you," he said.
In his latest novel, "The Emancipation of Evan Walls," Blount writes about the story of a black child growing up in the racially-charged 1960s. Inspired to overcome the racism and class status imposed on blacks, he dreams of a life bigger than that lived by most everyone he knows in the small Virginia town of Canaan.
Blount said he wants his books to be thought-provoking.
"When someone reads the last sentence from one of my books, I hope they find themselves sitting quietly for a moment and contemplating what kind of impression the story has made on them.  I hope they understand the issue I have put before them. I hope that issue creates more empathy in their hearts for the lives the characters represent," Blount said.
He added, "I know it's a lot to say, but I hope my books make them better human beings.  I know that the most powerful books I have read have done that for me."
Blount, who studied broadcast journalism at Virginia Commonwealth University, doesn't describe himself as a particular type of writer.
"I just do what comes naturally to me," he said, noting that he enjoys "the feeling of fullness and peace after a day at the keyboard."
""My love of reading comes from my mother, the publisher of my hometown newspaper who has been a lifetime mentor, and my wife, whose love of reading took me to a new level of understanding literature," Blount said.
The author said he is supportive of the NIE initiative and its mission to promote literacy.
"As a journalist, I am completely supportive of The T&D's Newspapers in Education. Newspapers bring the world to your hands and, in the best cases, they take the time to explain it to you. Our country benefits from an informed public, and I am thankful to The T&D for being a part of helping to get that process started in the early years," he said.
Blount said he is honored to be a part of this year's Page Turner luncheon.
"I am truly honored to have been invited to the Page Turner Luncheon.  I feel privileged to be a part of a great literary tradition.  I hope to share the meaning behind my latest novel and to have a great discussion about writing," he said.