Charles Leonard Shuler Sr. survived being thrown from the back of a truck and the hail of machine gun fire as part of his combat experience in World War II. It was just a part of the sacrifices he made upon his decision to serve in the United States Army more than 70 years ago.
Shuler, a 93-year-old resident of Orangeburg County's Providence community, entered the U.S. Army on Oct. 4, 1944, and was honorably discharged as a staff sergeant on Aug. 6, 1946.
He served with the Anti-Tank Company, 222nd Infantry Regiment, 42nd Rainbow Division in Austria for 17 months. He was in combat for three months against enemy personnel. As an automotive mechanic, he also supervised and assisted four enlisted personnel and two civilians in the repair and maintenance of 18 vehicles.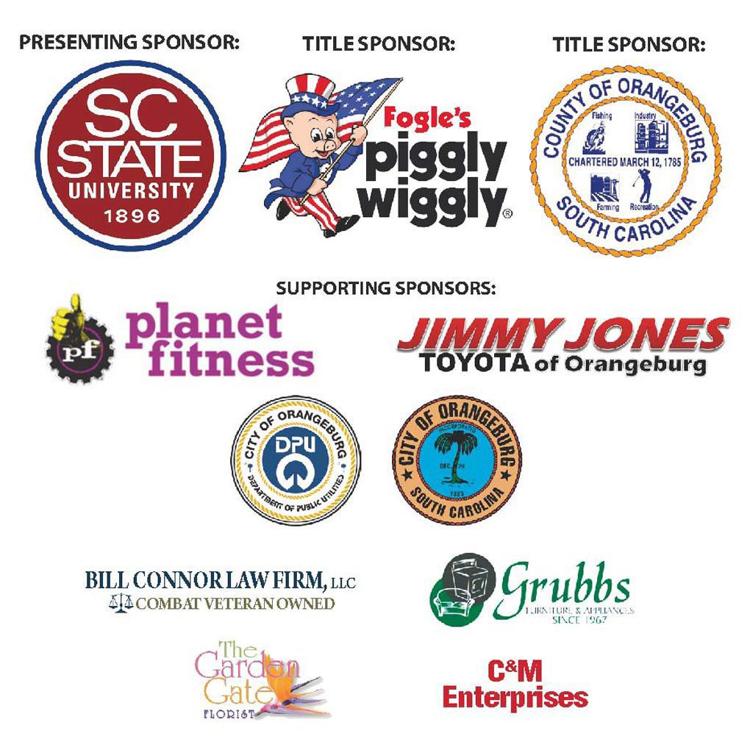 Shuler said he witnessed "a good bit" of death during his military tour, which began with his company landing in France and on through its battles and victories over the Germans to its final occupation in Austria.
"I was proud I was there, but I was real proud to get out of there. And it wasn't real dangerous whenever they signed it all up. We had to make so many more months. It wasn't too bad, but it was good to get out," Shuler said.
His awards include a Good Conduct Medal, a World War II Victory Medal, an Army Occupation Medal ETO (European Theater of Operations) and a European-African-Middle Eastern Service Medal with two bronze stars.
He doesn't boast about his awards and said he was just doing his job and what he thought was right.
"I'm just glad I did what I did. That's all I know…. I did the best I could when I could," said Shuler, who also earned a Bronze Star for meritorious service while in combat.
As a private first class, or PFC, he snagged the award for his action against the enemy in Wurzburg, Germany. Immediately after the establishment of a bridgehead across the Main River near Wurzburg, he accompanied a squad across the river under a hail of machine gun fire to lay a mine field around the area.
After making the landing, he proceeded under intense fire from tanks, machine guns and mortars to assist in building road blocks and laying mines. His courage and determination contributed to halting an enemy counterattack the same night.
The environment he found himself placed in was a world away from the 160-acre dairy farm he was raised on in Providence as the only child of Jasper and Thelma Shuler. It was there, however, where he honed his mechanic and other skills which would serve him well in the military.
"My uncle took a lot of time with me. He didn't have no wife, children or nothing, but he took a lot of time with me. I learned a lot about doing houses. Tractors starting to coming in, and I learned that from him. I just got along real good handling them and working them over. People would get them and half do them. It's worse that it is now, and I knew how to straighten them back up, get them fixed back up," said Shuler, who worked on everything from truck ignition igniters and batteries to fuel pumps and cylinders while in the Army. 
He was so good at driving the trucks that he became the designated driver – and mechanic – for his company's lieutenant.
His daughter, Susan, said, "His farm experience helped him become the driver of his lieutenant because he could drive a straight shift and a double clutch. Some of the other boys didn't know how. He showed them he could drive."
As his company conquered areas of Germany, Shuler said he was grateful for how some Germans assisted him and his fellow soldiers.
Sue, his 92-year-old wife of 70 years, said some Germans provided a place for the soldiers to sleep. 
"They would use their eggs out of the refrigerator, whatever they had in their home. They slept in the home, but they had somebody to keep watch all the time," she said.
Shuler said, "It was good. You knew you was all right. You slept with your gun by your bed, but we felt pretty safe. We'd go for two or four hours, then somebody else would go look out."
He recalled the time he was stationed in Vienna, Austria, where on Christmas Eve a sergeant asked him to go find a Christmas tree for the company. It was a trip during which he landed in a Russian-occupied portion of the city.
Susan said her father was stopped by their guards and made to get out of his truck and go to the Russians' guard room. She said while Shuler could not speak Russian and they could not speak English, someone who could speak English finally came and understood what her father had been up to before he was eventually let go.
While waiting to be let go, she said her father sipped on Russian vodka with his captors even though he had never been a drinker.
Near the end of his duty, Shuler was asked by his lieutenant to drive to the site where German dictator Adolph Hitler had committed suicide. He made the drive, but he had no interest in touring the site.
Sue said, "Charles drove him there and stayed there to watch the jeep or whatever they went in…. The lieutenant came back down and said, 'All right, Shuler, it's your time now. If you want to go, I'll stay and watch the vehicle.' Charles told him, 'Thank you, but no thank you. I've seen enough of Hitler already.'"
Shuler is proud of his service and said his decision to join the U.S. Army after leaving Clemson University after only half a year was a personal one.
"When I came home, I told my mom and dad, 'I'm not going back. The other ones are going in the Army, I'm going, too,' and I did. I wish I hadn't at times, but I did… It was mainly because the rest of my family of my age, they were doing it. I had two cousins in North Carolina, and they were doing it. So I thought I ought to do it, too," Shuler said, noting that he learned how to "shoot and pistol and a rifle" as part of his military experience.
He learned other lessons, too.
"Well, you learn to get along with somebody else and try to get by the best you can," Shuler said.
After leaving the Army, he met his wife and they had three children, Susan, Jack and Charles Jr., who died in 2014.
Shuler has taken two Honor Flights up to Washington, D.C., and the World War II Memorial and has kept a connection with fellow 42nd Infantry Division veteran Bud Gahs, 95, who also served in the 222nd Infantry Regiment during World War II.
Susan said, "His company used to have a lot of reunions, and they have traveled up until probably the last eight or so years. There's one man left from his company, and every March Bud comes back by here on his way to Maryland. They re-enact the war when they're visiting… He said Bud was always the one that misbehaved."
Susan said her father once told their former minister that he didn't earn his military awards through doing anything special. 
"Daddy said, 'Nothing really. I was doing my job. I did what I was told to do.' So he was very proud that he followed orders, but he did not need recognition. He was doing what he was sent to do."
Shuler said that was indeed how he summed things up.
"I was doing my job. Everybody needs help sometimes. I had a real good life all through the years," he said, referencing his seven-decade marriage to Sue, with whom he also shares five grandchildren and three great-grandchildren.
"I ain't never thought about wanting to leave. I don't think she has either. Everything wasn't always good, but we worked it over with no problem," said Shuler, who served as president of the Orangeburg County Fair Association for more than 20 years.
He thanks God for his blessings.
"He sure been good to me, and I try to be good to him. I don't try to be no preacher no time … but I like to help people. And if you like people, people will like you. It makes it easy to help them along," he said.
"I'm just glad I did what I did. That's all I know…. I did the best I could when I could." -- Charles L. Shuler Sr.
Be the first to know
Get local news delivered to your inbox!