Three mystery writers shared stories from their literary journeys at the 11th annual Page Turner Book and Author Luncheon on March 5.
Book lovers from romance to history came together at the Orangeburg Country Club for The Times and Democrat's fundraiser for the Newspapers in Education Program.
Murder mystery writer Jay Mims, suspense author Emily Carpenter and Southern mystery writer Susan Boyer were the guest authors.
Proceeds from the luncheon fund the free electronic delivery of The T&D to area teachers in Orangeburg, Bamberg and Calhoun counties.
Carpenter, an Alabama native, is a former actor, producer, screenwriter and behind-the-scenes soap opera assistant who spoke to the audience about "failing my way to success."
030719PageTurner01YON.jpg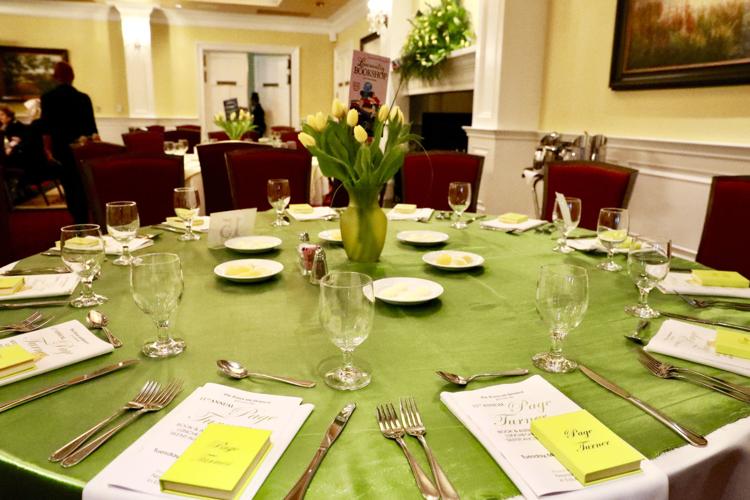 030719PageTurner02YON.jpg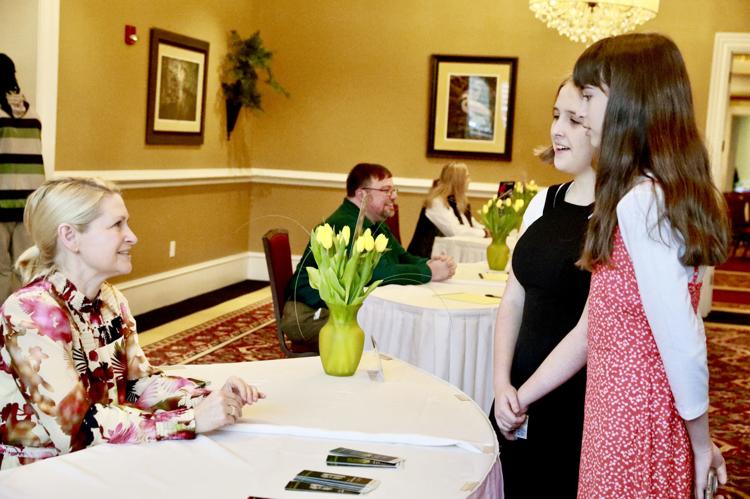 030719PageTurner03YON.jpg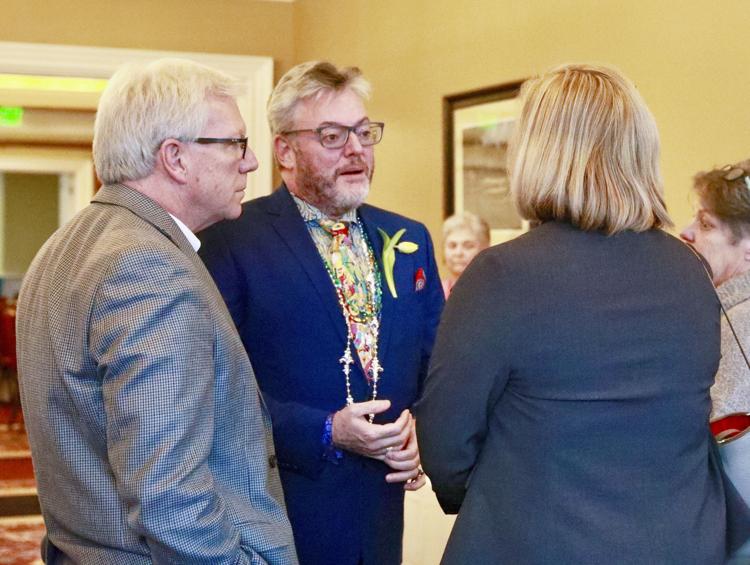 030719PageTurner04YON.jpg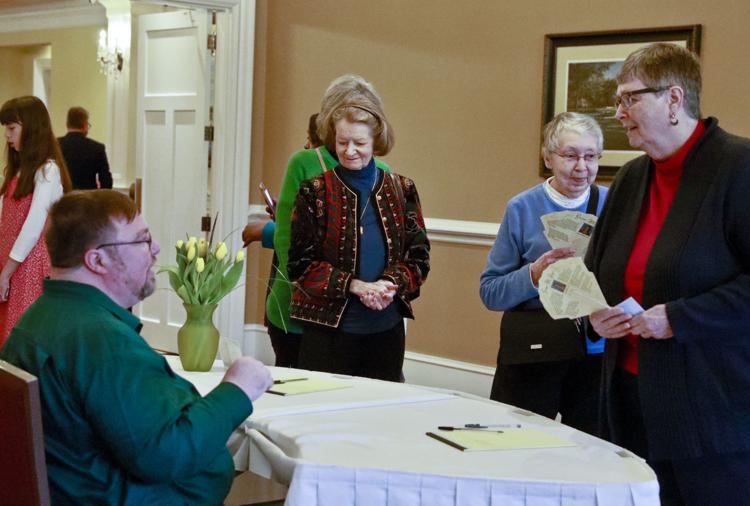 030719PageTurner05YON.jpg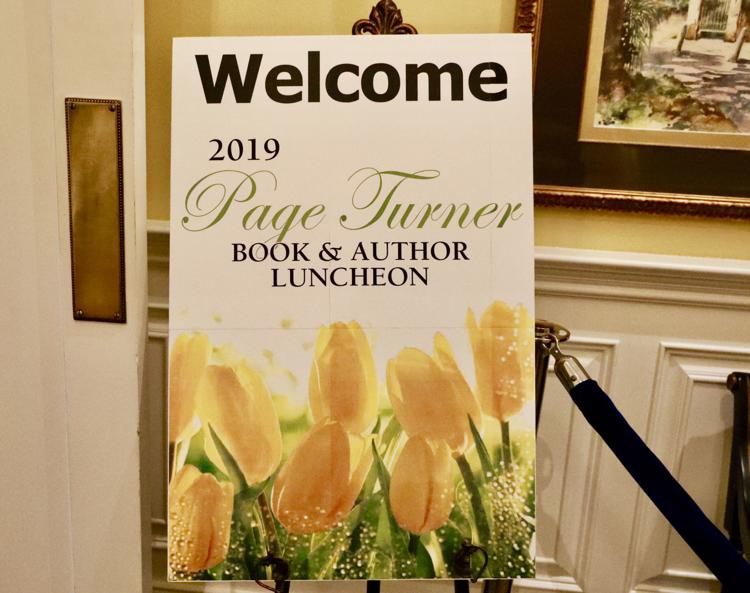 030719PageTurner06YON.jpg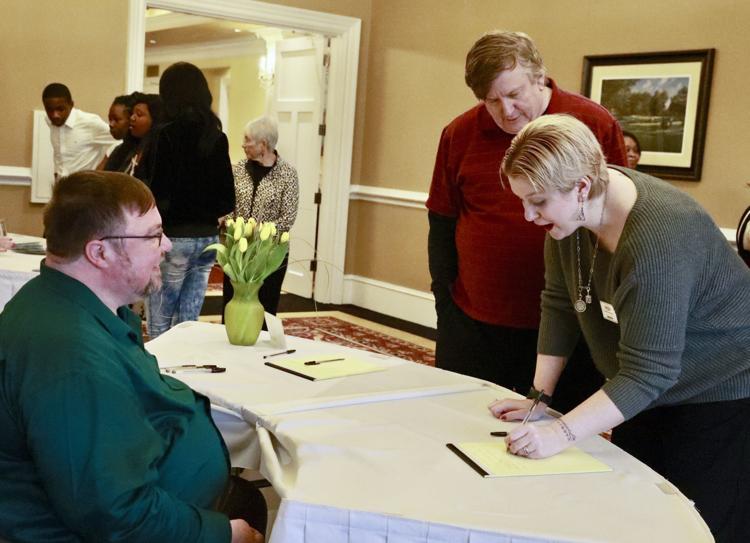 030719PageTurner07YON.jpg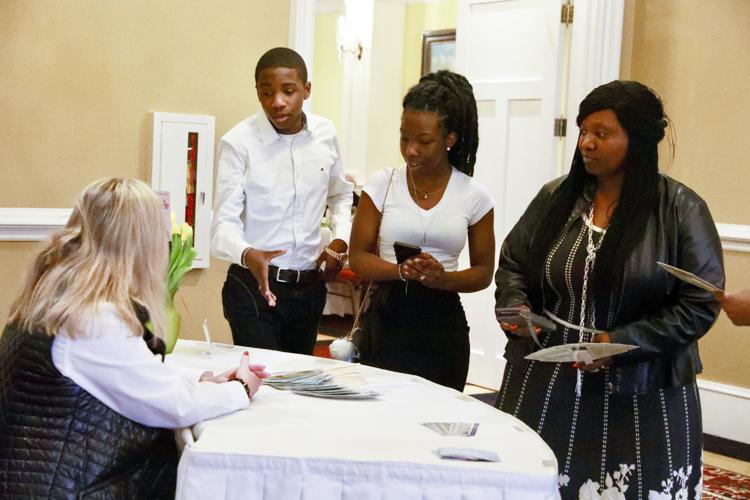 030719PageTurner08YON.jpg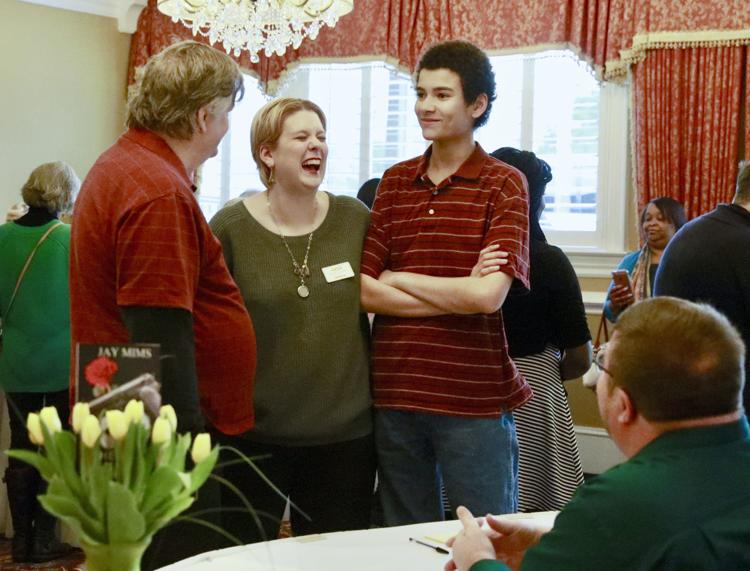 030719PageTurner09YON.jpg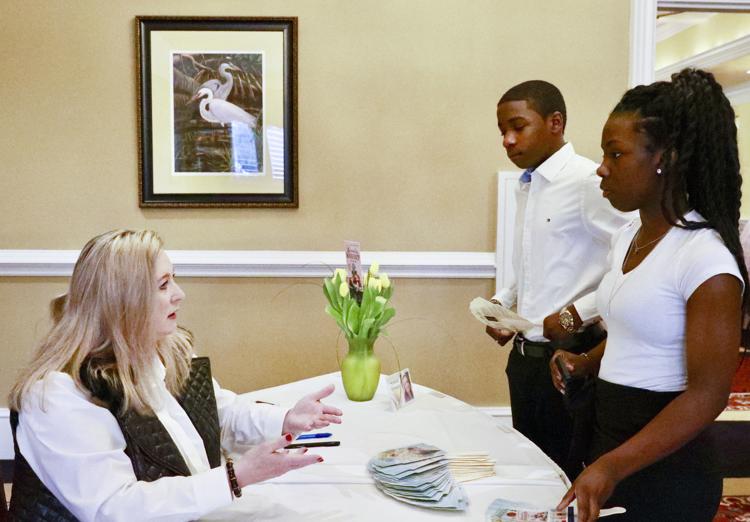 030719PageTurner10YON.jpg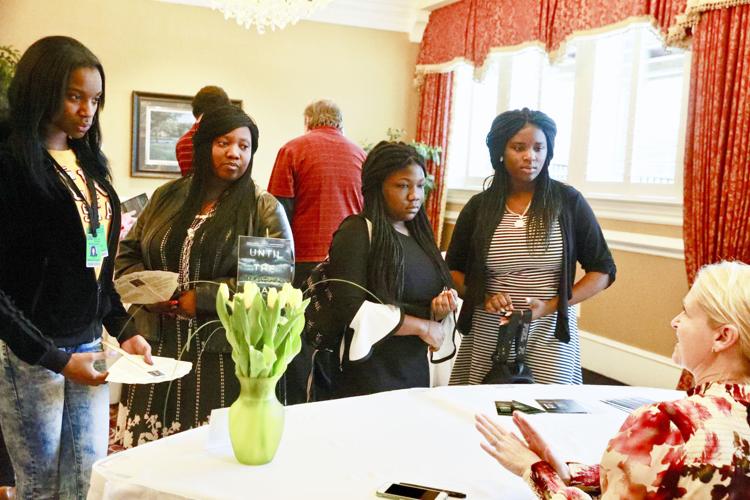 030719PageTurner11YON.jpg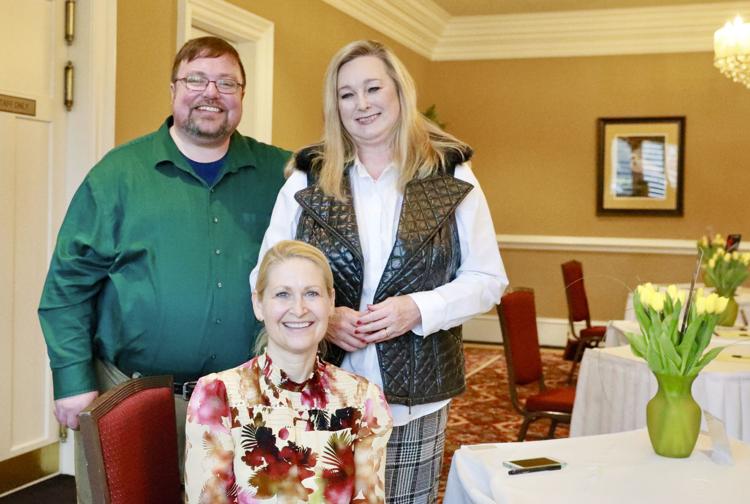 030719PageTurner12YON.jpg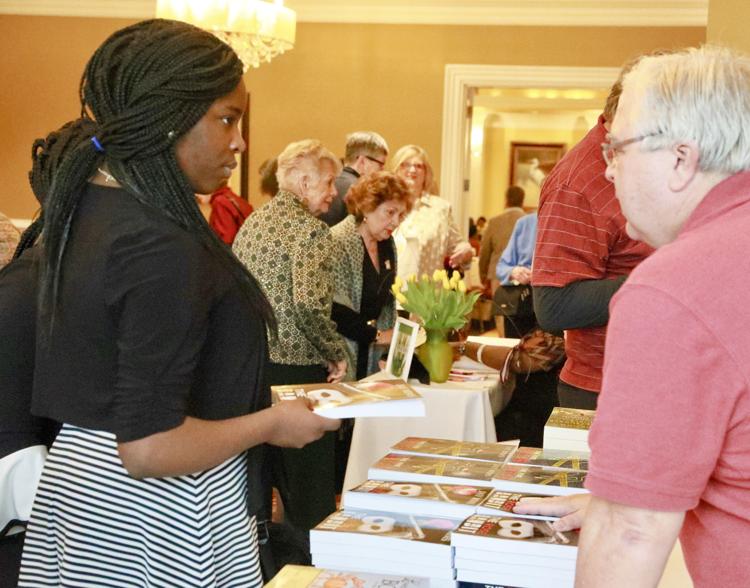 030719PageTurner13YON.jpg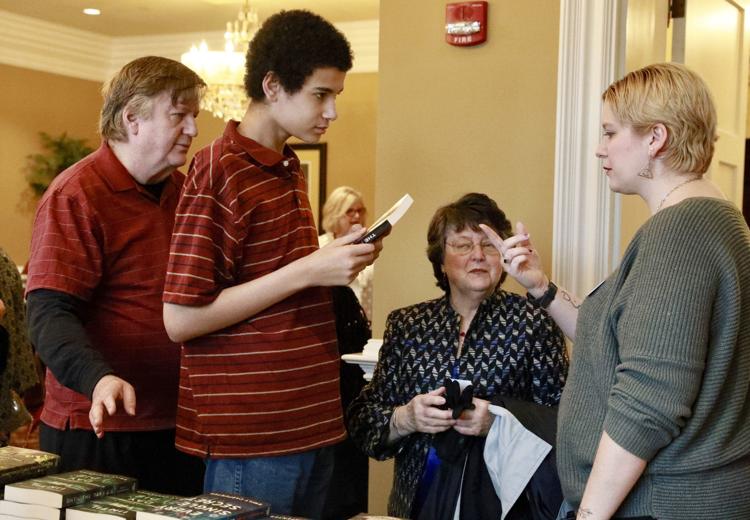 030719PageTurner14YON.jpg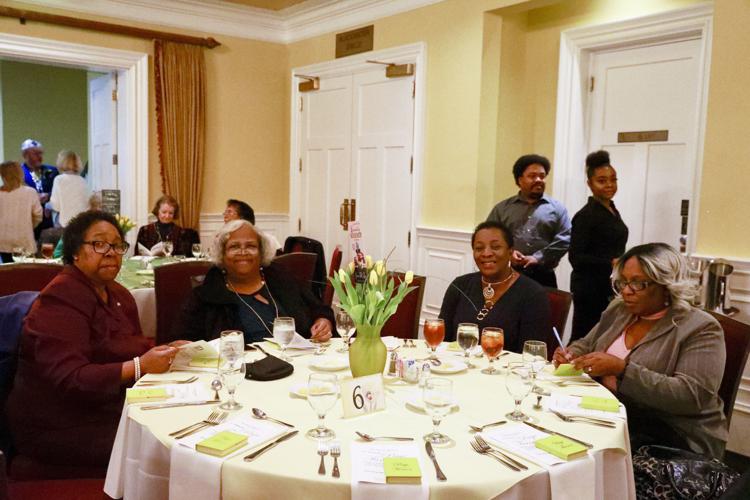 030719PageTurner15YON.jpg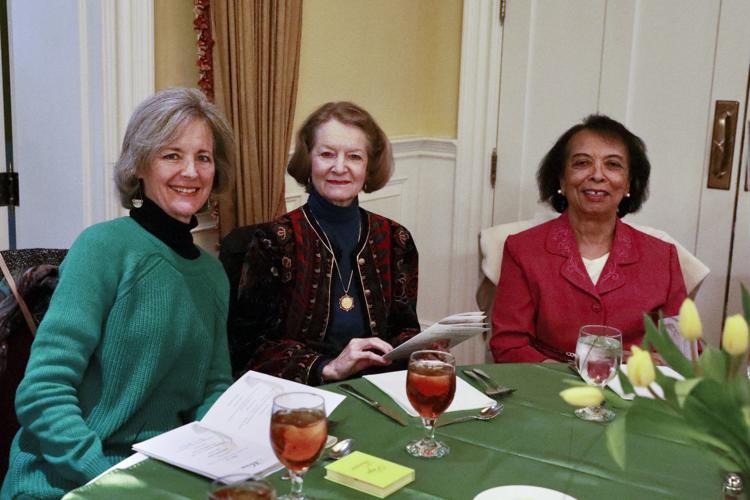 030719PageTurner16YON.jpg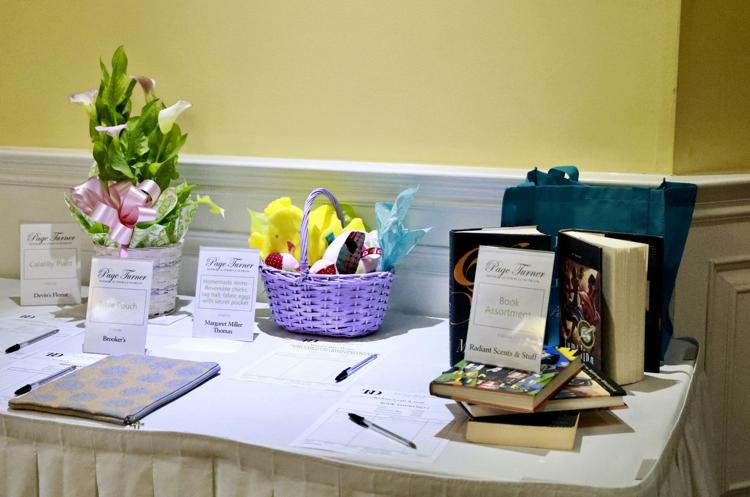 030719PageTurner17YON.jpg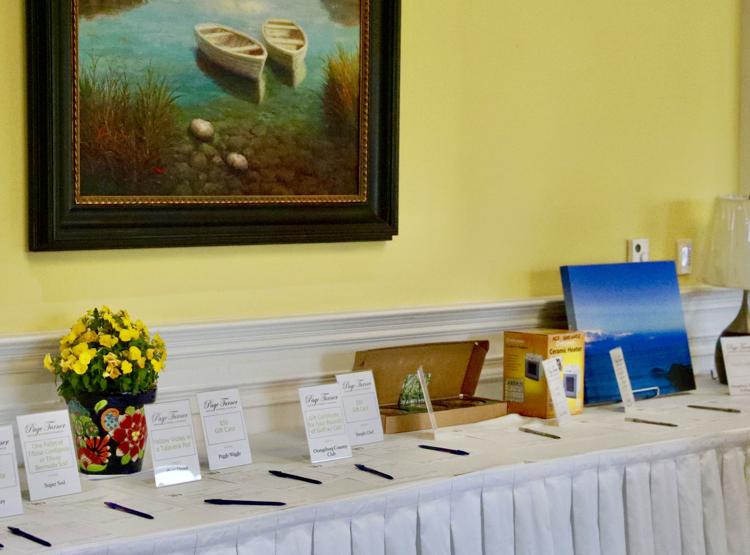 030719PageTurner18YON.jpg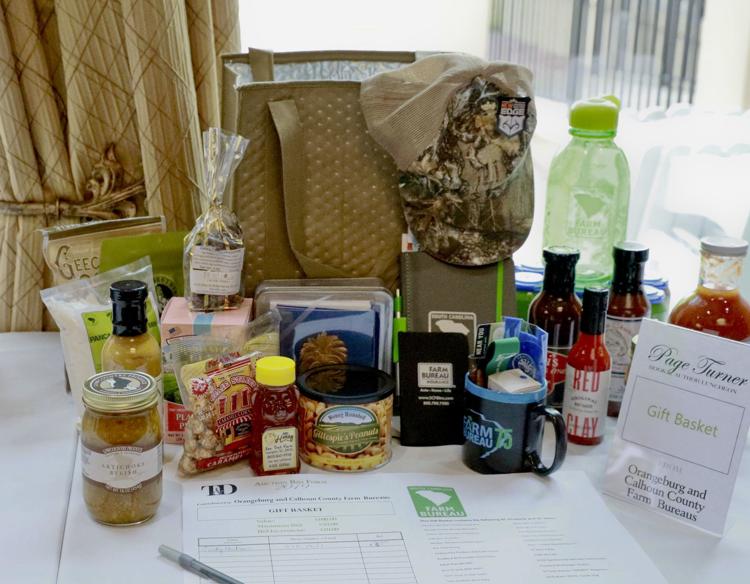 030719PageTurner19YON.jpg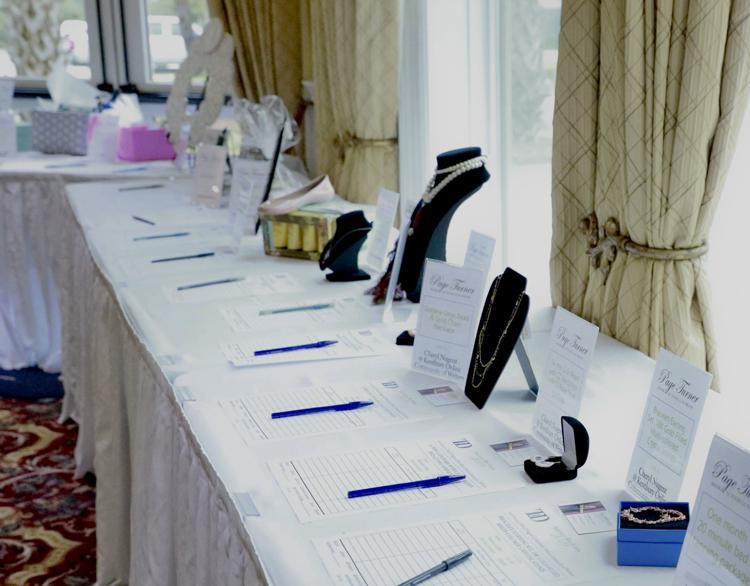 030719PageTurner20YON.jpg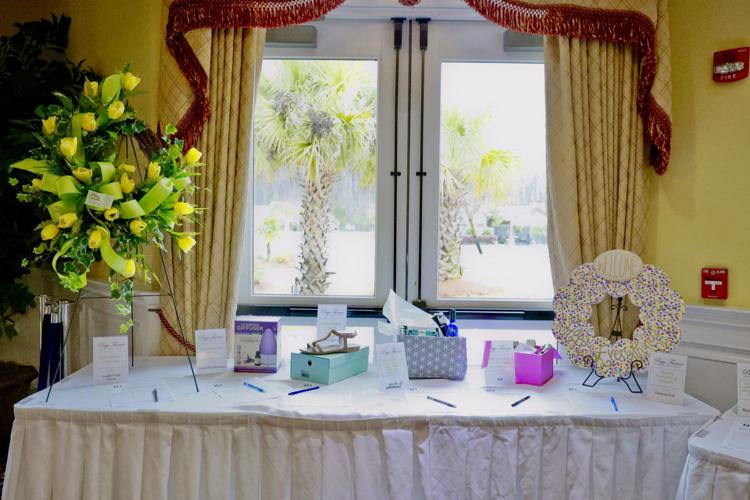 030719PageTurner21YON.jpg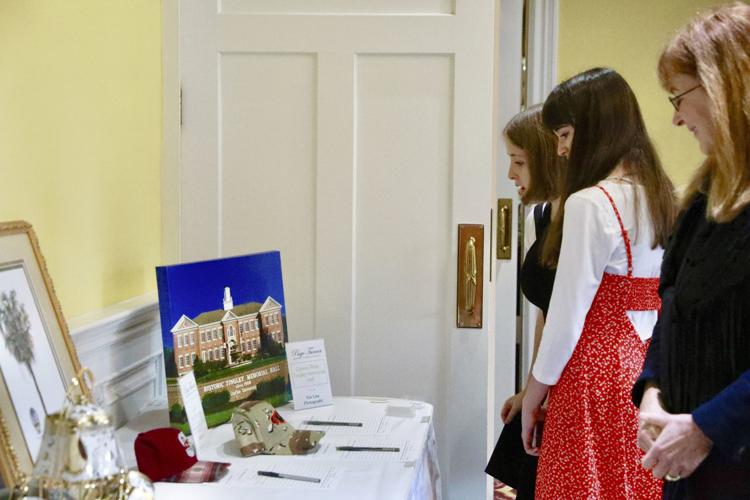 030719PageTurner22YON.jpg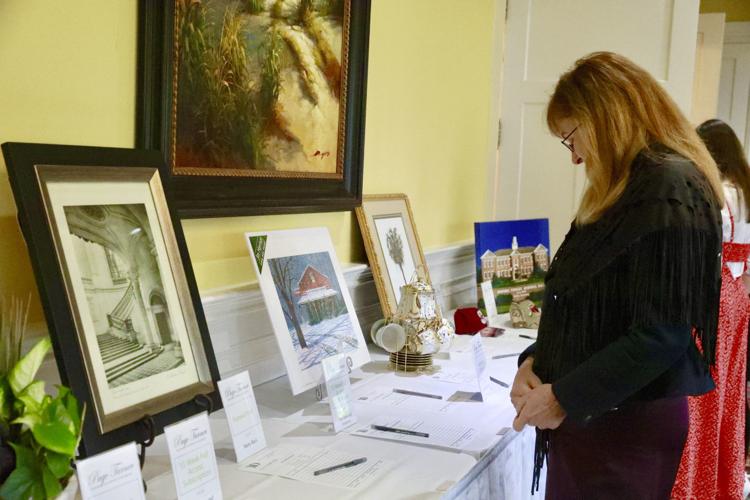 030719PageTurner23YON.jpg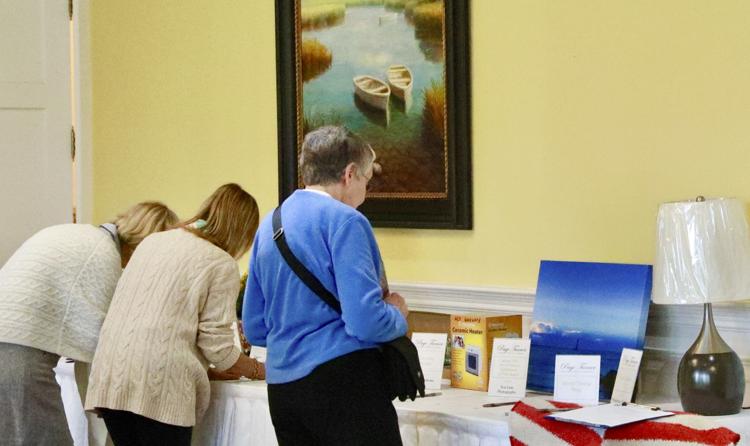 030719PageTurner24YON.jpg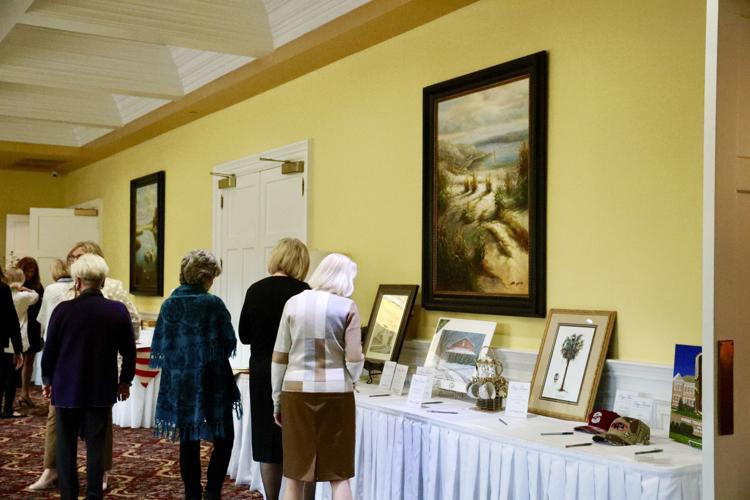 030719PageTurner25YON.jpg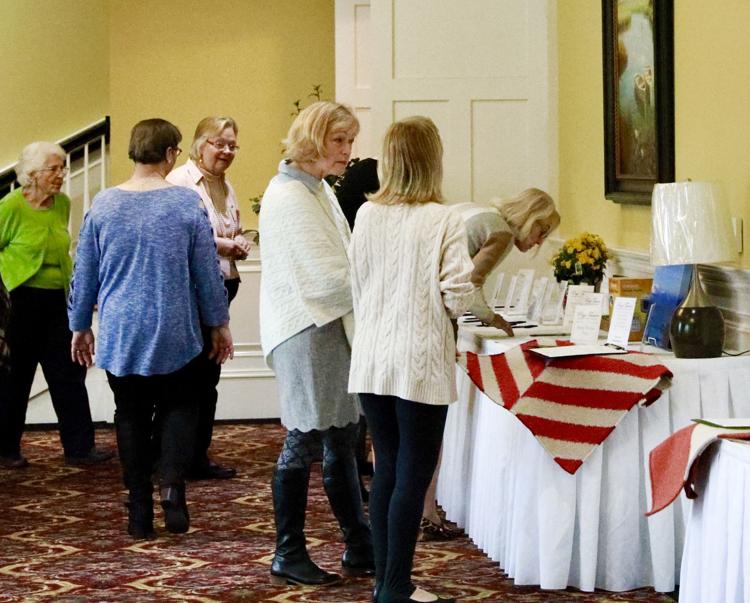 030719PageTurner26YON.jpg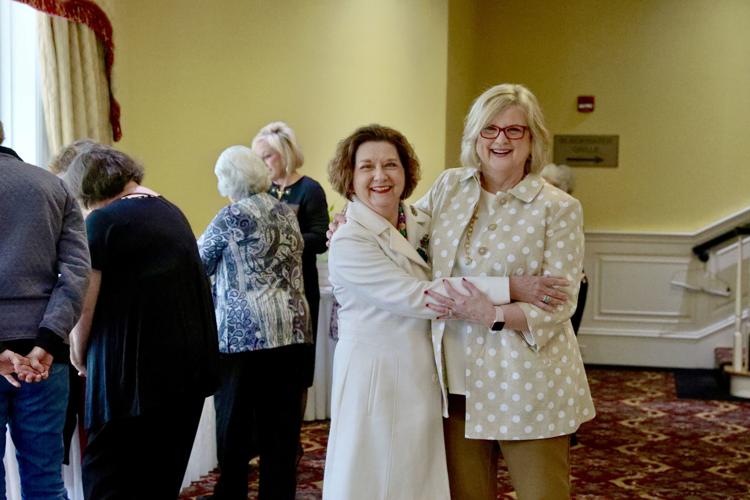 030719PageTurner27YON.jpg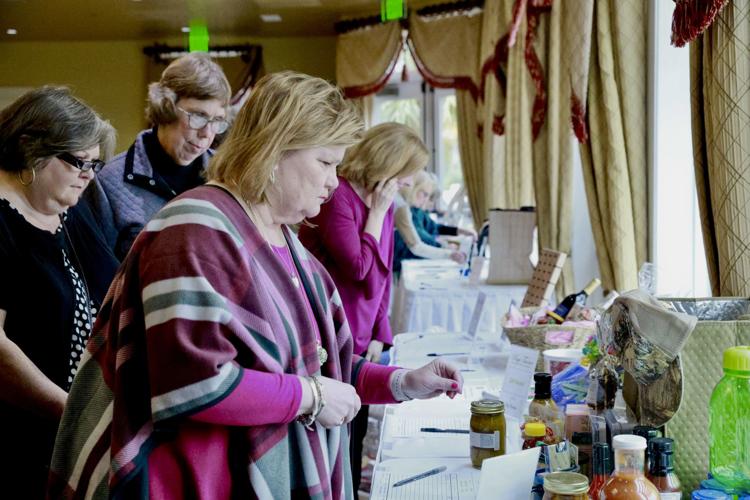 030719PageTurner28YON.jpg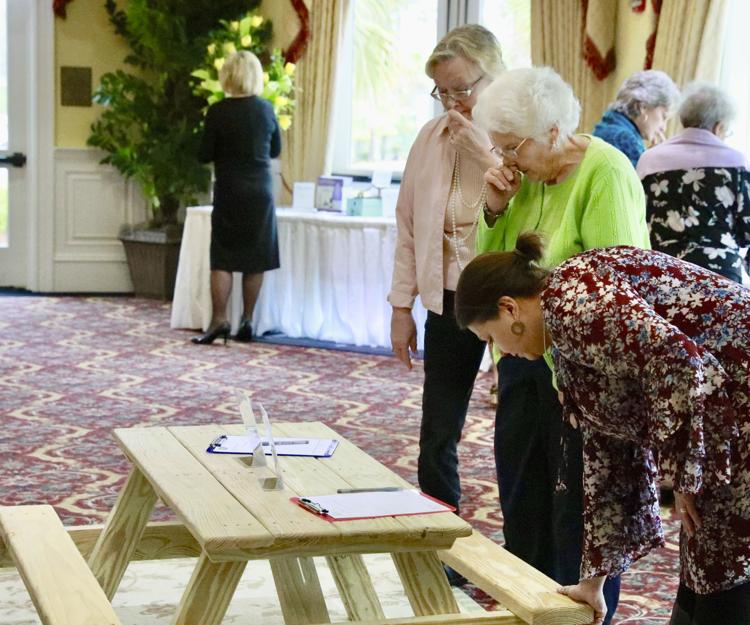 030719PageTurner29YON.jpg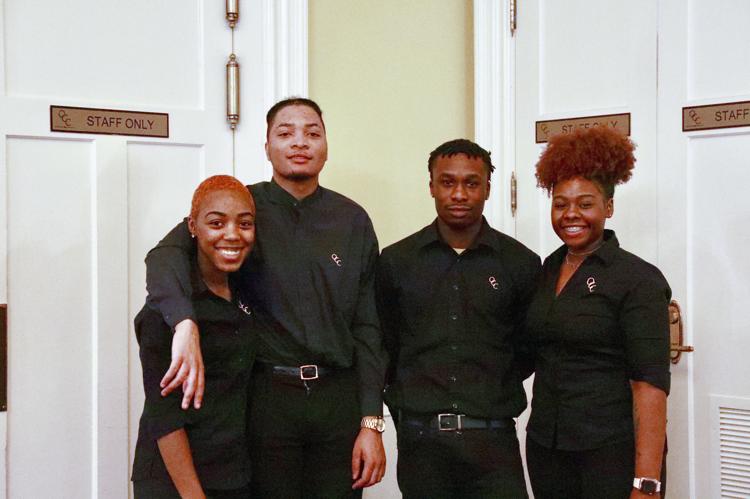 030719PageTurner30YON.jpg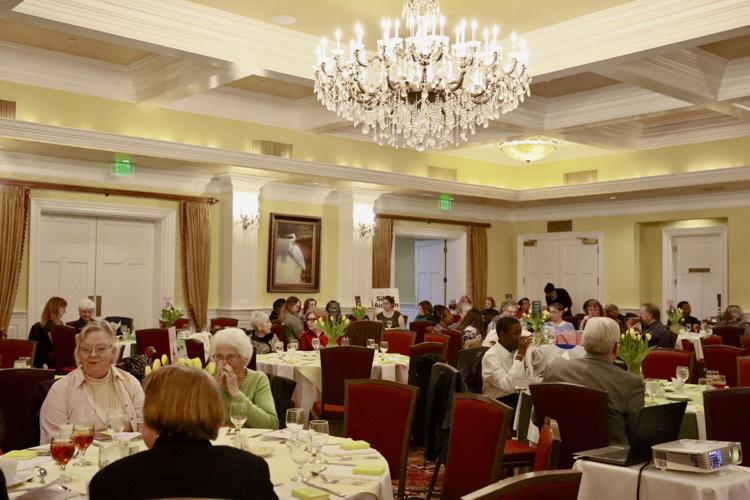 030719PageTurner31YON.jpg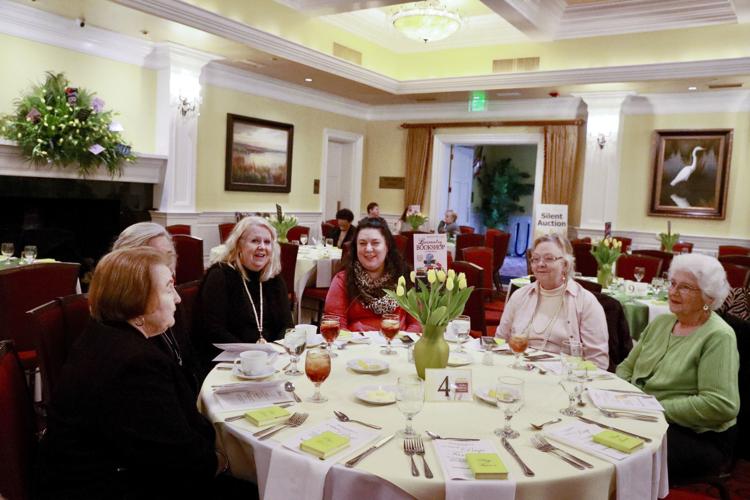 030719PageTurner32YON.jpg
030719PageTurner33YON.jpg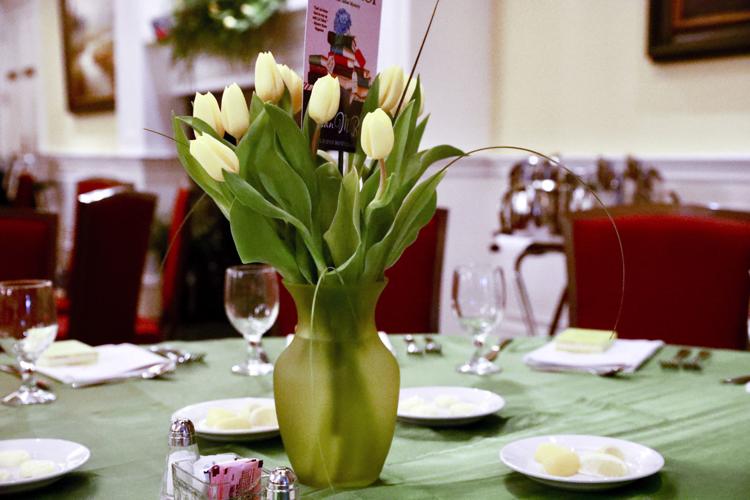 030719PageTurner34YON.jpg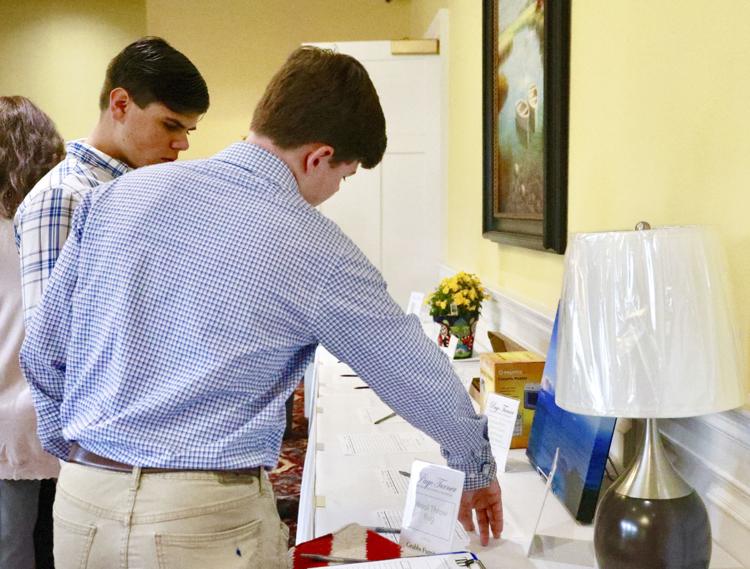 030719PageTurner35YON.jpg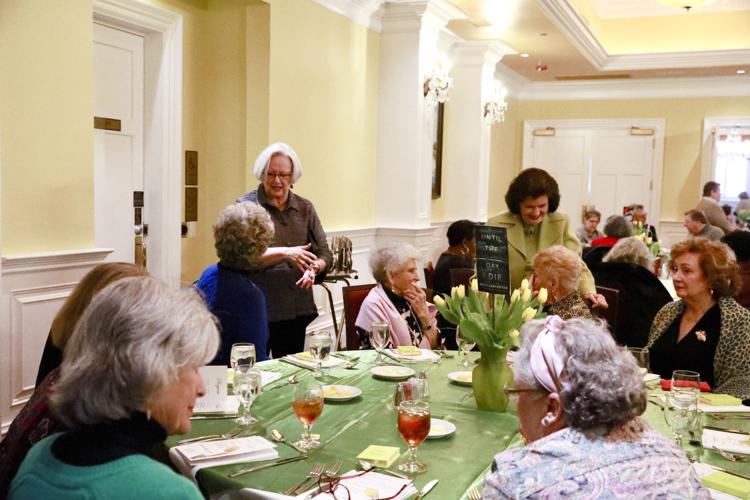 030719PageTurner36YON.jpg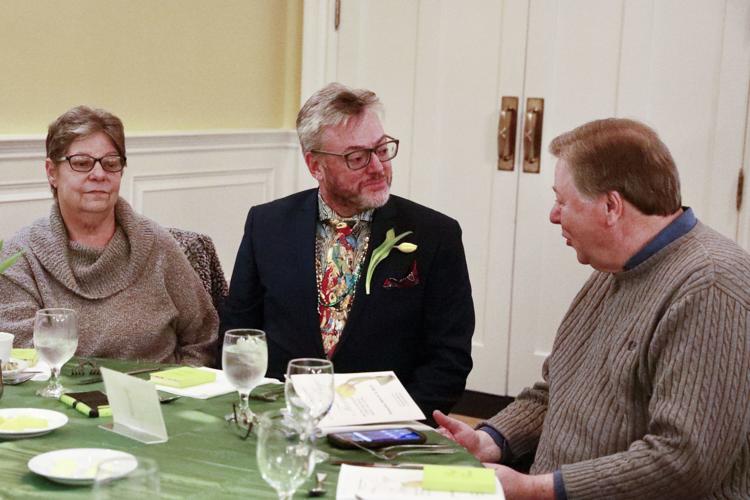 030719PageTurner37YON.jpg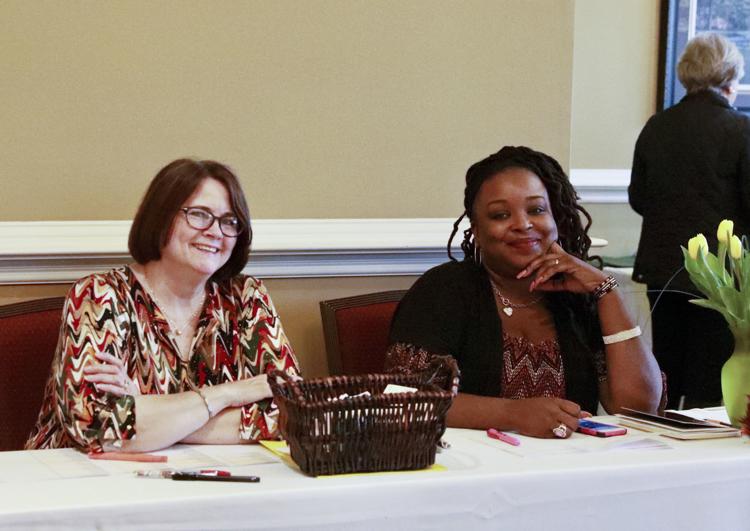 030719PageTurner38YON.jpg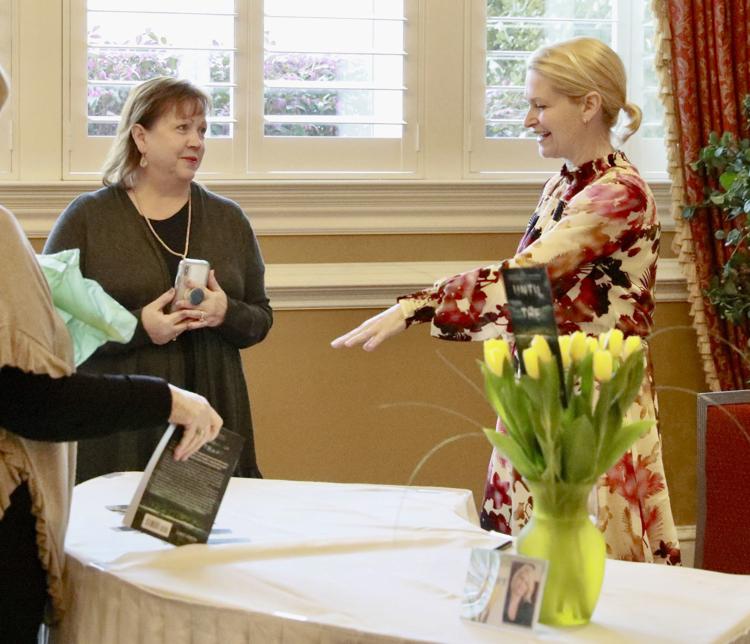 030719PageTurner39YON.jpg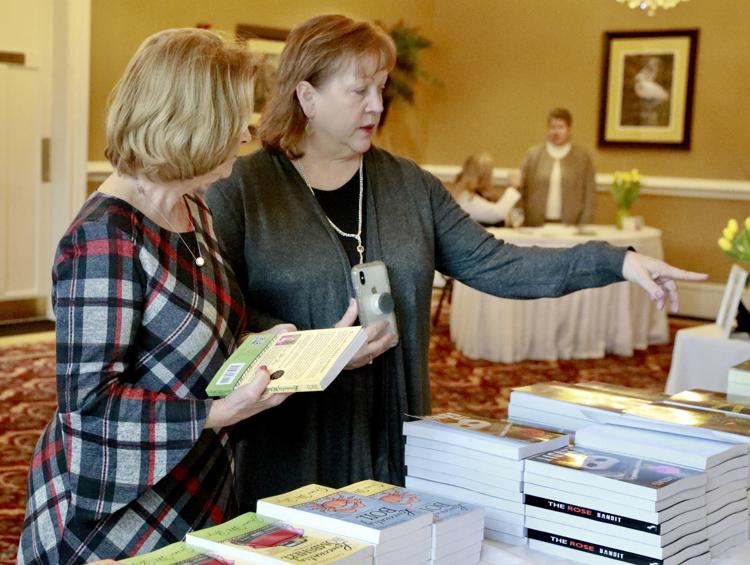 030719PageTurner40YON.jpg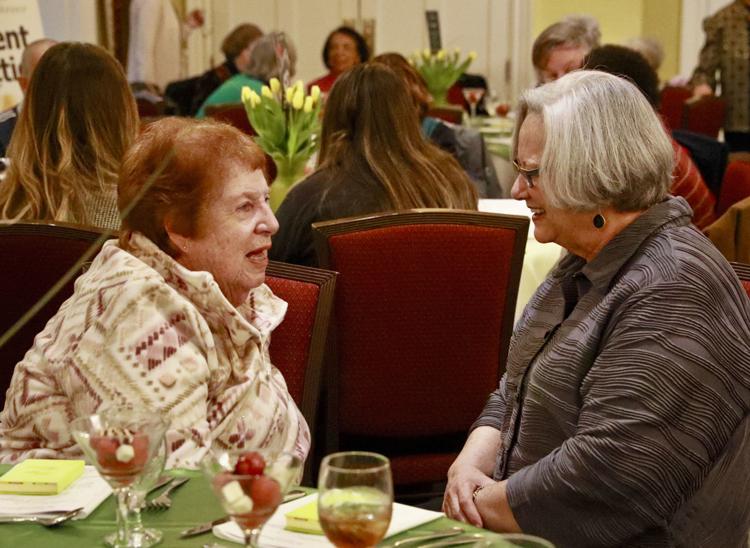 030719PageTurner41YON.jpg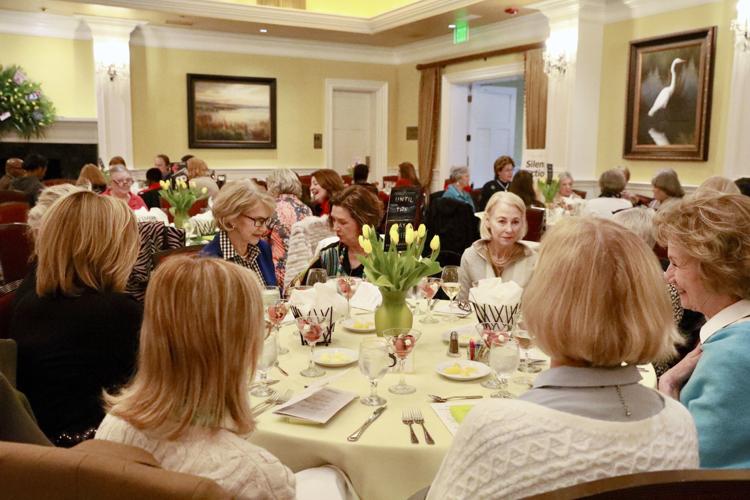 030719PageTurner42YON.jpg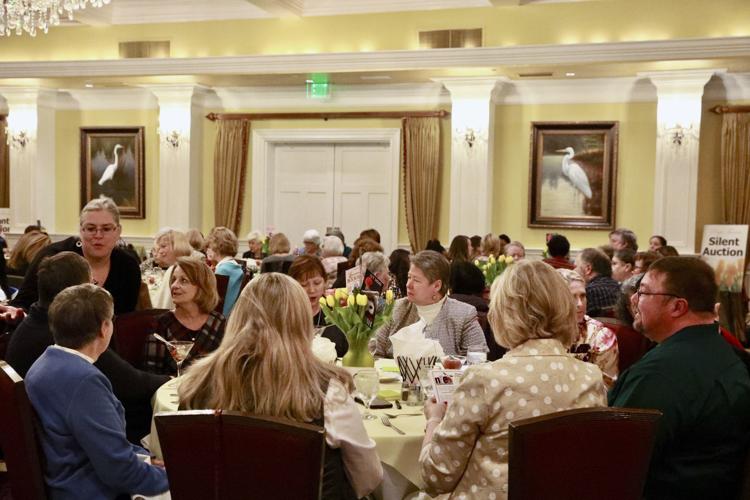 030719PageTurner43YON.jpg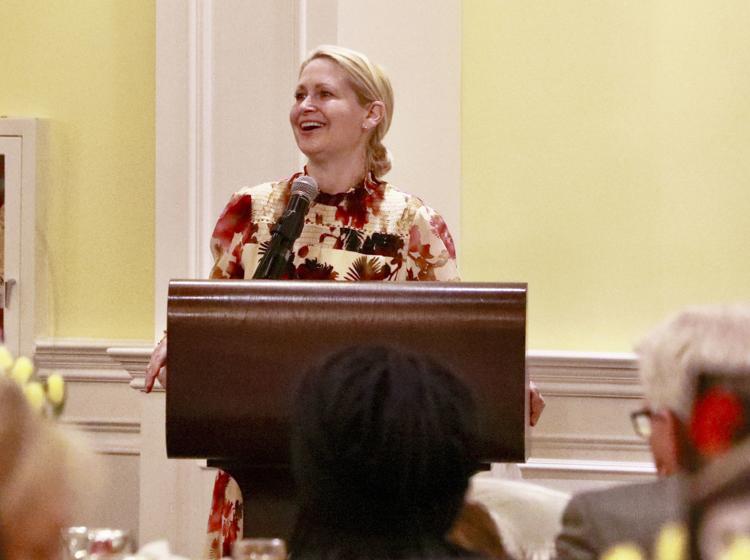 030719PageTurner44YON.jpg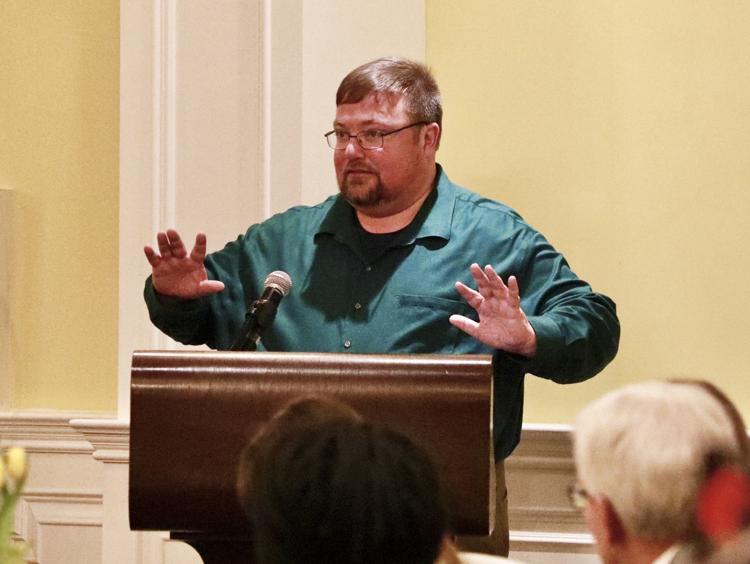 030719PageTurner45YON.jpg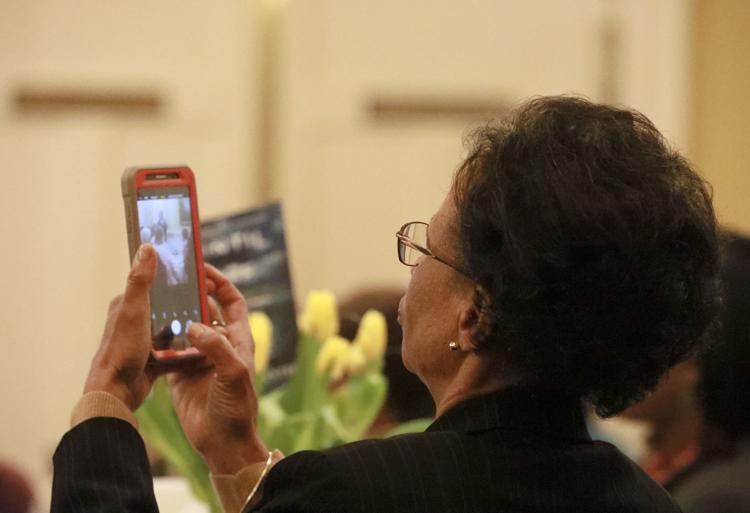 030719PageTurner46YON.jpg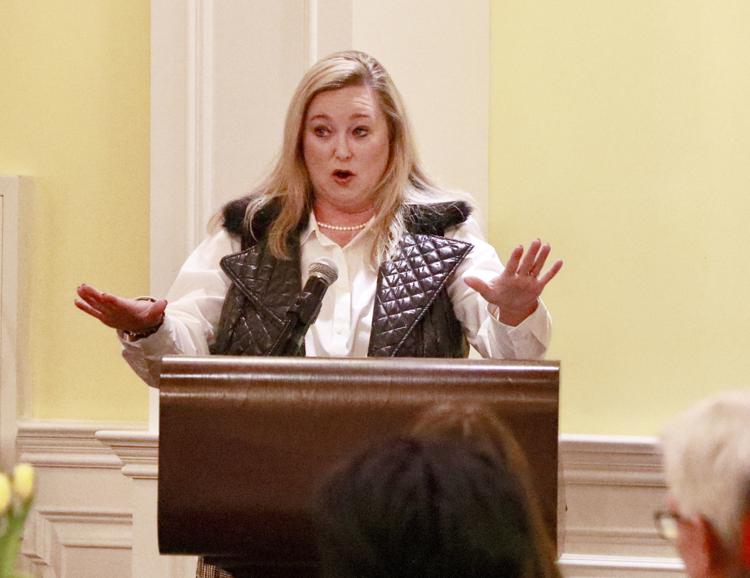 030719PageTurner47YON.jpg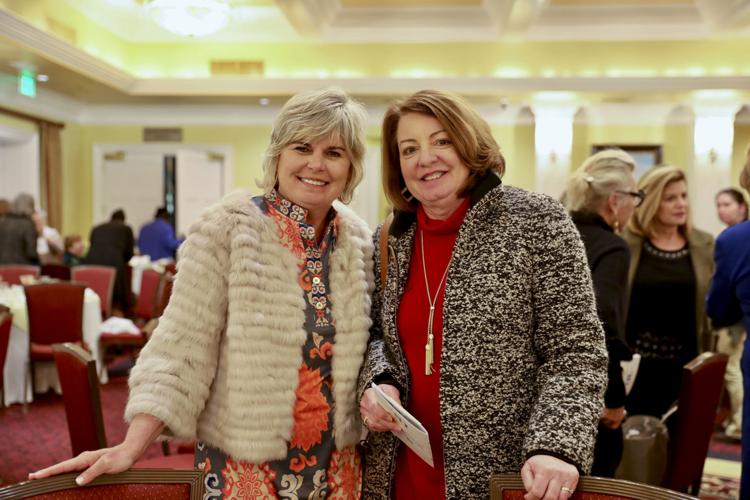 030719PageTurner48YON.jpg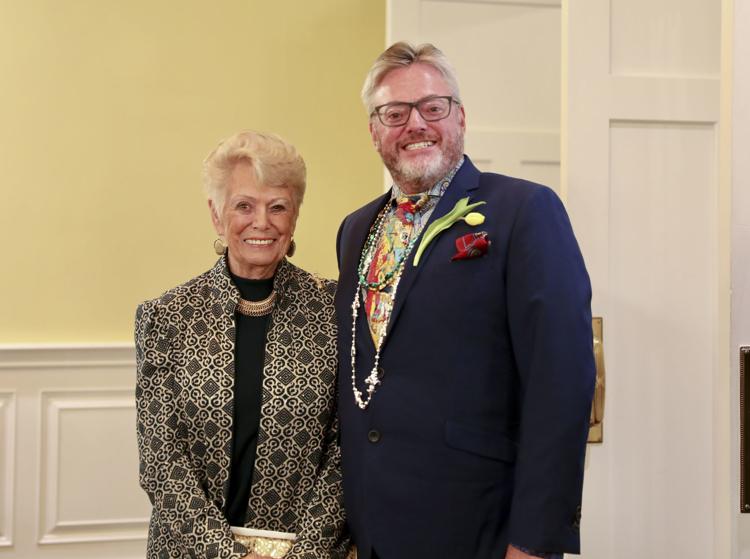 030719PageTurner49YON.jpg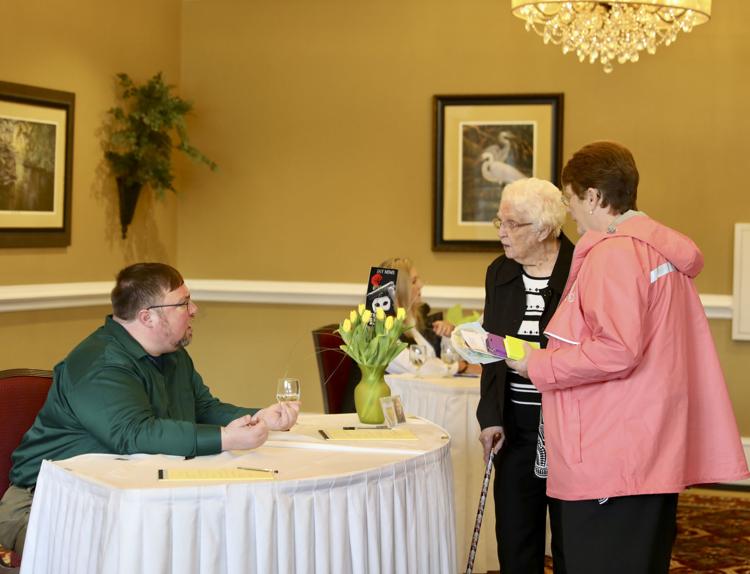 030719PageTurner50YON.jpg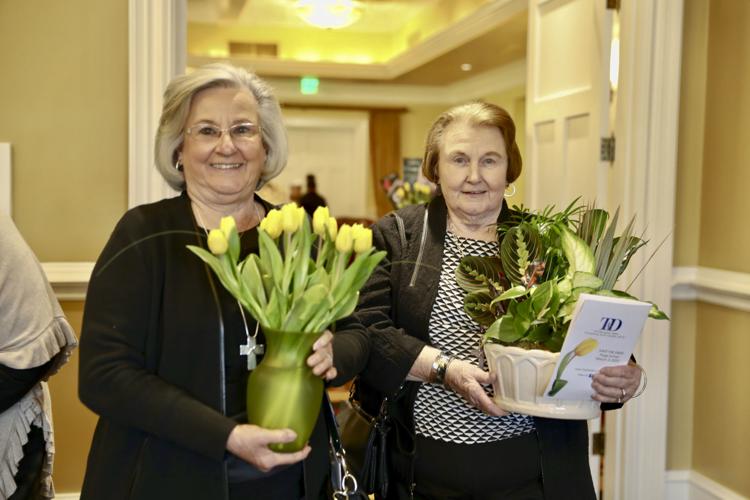 030719PageTurner51YON.jpg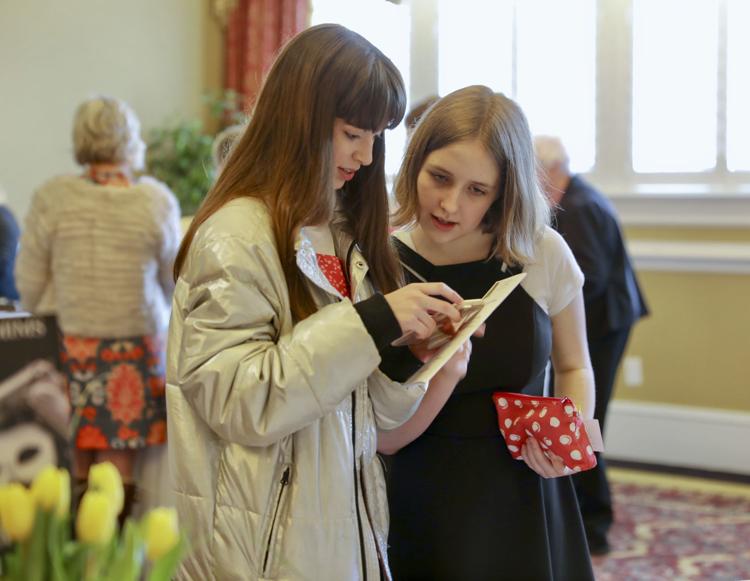 030719PageTurner52YON.jpg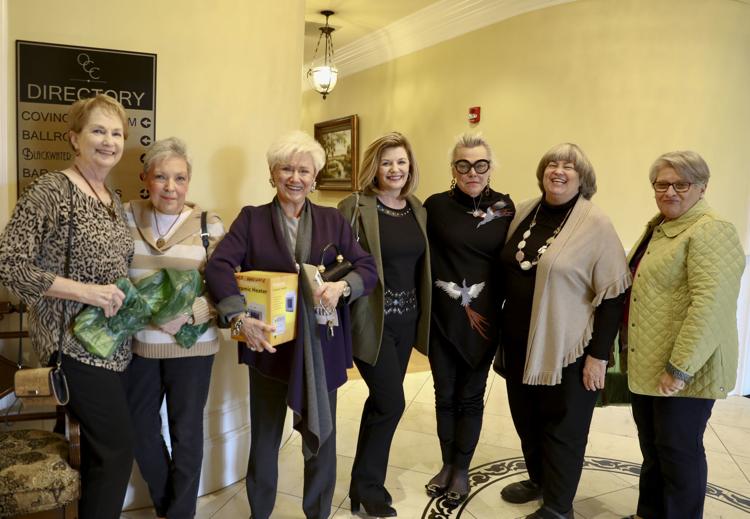 Her mother's trips with her to the library helped hone the voracious reader she became as a child. A lover of gothic fiction, her two favorite books then were Carson McCullers' "The Member of the Wedding" and Lois Duncan's "Down a Dark Hall."
"Something in my childish soul connected with it," said Carpenter, who graduated with a bachelor of arts degree from Auburn University before moving to New York City with her husband.
It was there where she began working for CBS Television in the taping of soap operas "Guiding Light" and "As the World Turns."
She read daily scripts and had to summarize it all into approximately four or five salient sentences. It was part of her total immersion in all forms of stories, all of which provided her with a sort of informal education before she finally started writing.
She said she was then learning to write a synopsis and condense a ton of story information, learning cliffhangers, rising and falling action and other writing concepts along the way.
"I was getting that all kind of by osmosis," she said, noting that her two favorite books at that time were Charlotte Brontë's "Jane Eyre" and Stephen King's "Carrie."
She said the thread of commonality was that the main characters in each book, both female, were who many would consider "underdogs."
Her love of gothic literature never really left her, and she also realized that a main character and their family "don't have to be perfect."
"She can be the underdog. I realized I really like the underdog," she said, noting that the characters in Brontë's and King's books are underdogs who eventually find their own power in their own unique way.
After she left New York, she moved to Atlanta with her husband and three sons. She was mostly a full-time, stay-at-home mom, but she was still writing mostly screenplays, in writing competitions, etc.
Approximately 40 at the time, she realized she wasn't getting any younger and wanted to get less into the acting arena and more into writing.
"This aging thing is only going in one direction," she said, and while her first romantic comedy received 162 rejections, she didn't stop.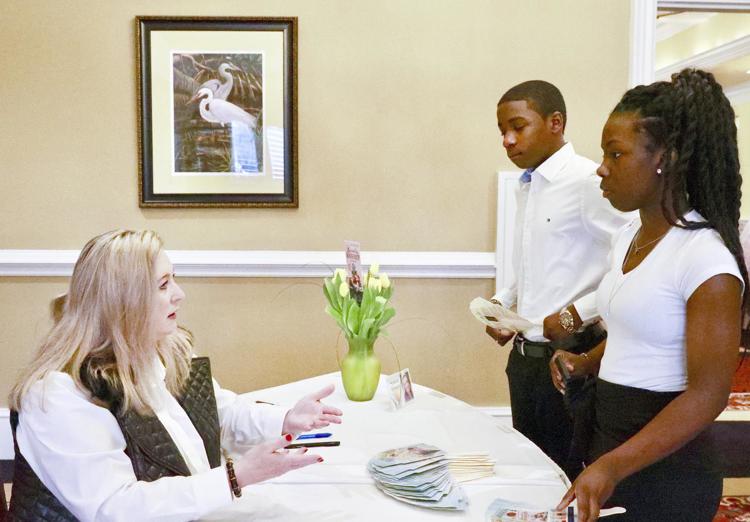 The book she was reading at the time were Gillian Flynn's "Sharp Objects," another book which reminded her of the books she had enjoyed her whole life.
She started seeing a pattern and began thinking of writing as something she wanted to do, she said.
"It all sounded very daunting," she said, but it wasn't long before she pitched the idea behind her first novel, "Burying the Honeysuckle Girls", to her husband.
The main character, Althea, unearths a dark family secret and the part she's meant to play in it.
"I figured it (the plot) out and I wrote the book," said Carpenter, who was approximately 48 years old when she finally figured out where she belonged in the writing world.
"I would encourage you guys to do the same. It doesn't matter what age you are," she said, admonishing the audience to do what they love doing to find the most fulfillment in life.
"Love brings you to a place of truth in your life," she said.
Mims also shared words of inspiration with the audience.
"If you want to be a writer, you should be writing. And that's true of whatever you want to do. I want to make it clear. You don't have to be a writer, but I know most people are in their hearts," he said. "My joke is always wherever two or more are gathered, one of them is a writer and the other one has a great idea for a novel."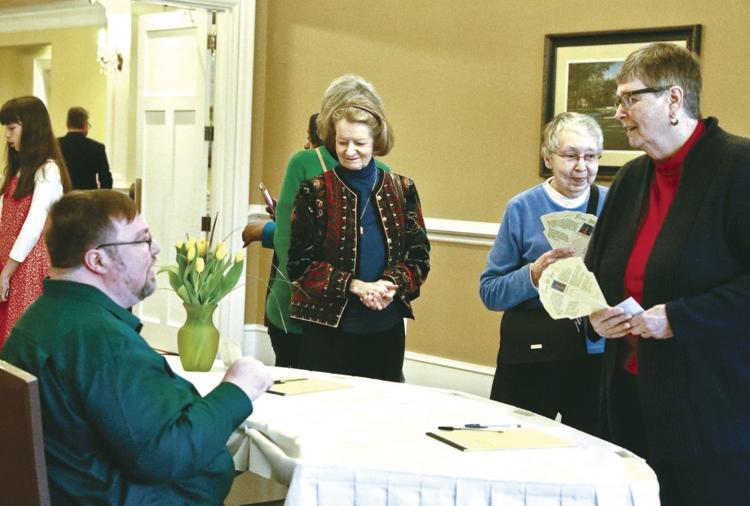 A native of Union, South Carolina, who now lives in the Orangeburg area, Mims teaches TV, radio and journalism courses at South Carolina State University. He has published five books and two short stories centered around the murder mystery adventures of private investigator Dan Landis.
"I'm hoping to have a sixth book out in June. It's a wedding mystery book," said Mims, noting that everybody has a story to tell "and the best person to tell that story is you."
"If you want to be a writer, or if you want to do whatever you want to pursue, this is a great time to be creative because there are opportunities to let loose with your creativity and to find those niches that you can fill and that you have the chance for.
"Believe in what you're doing because you'll never find a stronger advocate for yourself than you are. And furthermore, please support others. I love being supportive of writers. I love interacting with college students," Mims said.
The writer also encouraged the audience to find a "village" of positive people to surround themselves with to help them grow and change for the better.
"Writing is not a stagnant profession. You're not just putting the same words over and over. You should always be refining and developing. Writing is rewriting.
"That is a hard lesson to learn, but it's true. Learn to be able to rewrite your own material. Also, be able to talk to other people both about your work and their work," he said.
Boyer was happy to share her love of writing with the audience, providing it all with a heap of humor.
"If you have a question, wave at me. If there's anything you want me to talk about, wave at me and tell me. Don't wait 'til I'm done because I'm a talker. Has somebody got a stop sign? Before they give me a microphone, somebody has a stop sign," she said.
Boyer is a USA Today best-selling author of Southern mysteries who said her writing promotes her enjoyment of "spinning stories from the smallest fragments of daily life."
She is the writer of the first seven novels in the Liz Talbot mystery series.
She grew up in the tiny town of Faith, North Carolina, as a child who loved to go to the library and carry home as many books as she could.
"I am that child whose teacher said to my mother, 'Susan's talents need to be channeled.' I have an overactive imagination. Now, some people ask me why I write mysteries. And the answer to that is very simple. I'm not quite right," she said, drawing laughter from audience.
"If you're driving down the road and you see a couple whose car has broken down and they're arguing and something's clearly wrong, normal people will think, 'I hope Triple A comes soon. I hope they have a cell phone. I hope everything's alright.'
"I see that and I think, 'He's gonna kill her, drop her body in the woods. He's gonna be on Channel 4 tomorrow. They're not gonna be able to find her. It's gonna be all over the media.' That's what I think because I'm not quite right," she said.
Boyer added, "I channel those things into mystery novels because I figure that's the most productive thing that I can do with that sort of imagination."
Her active imagination has served her well as a writer, but that was not a career her parents wanted for her -- even if she wanted to grow up to be Nancy Drew.
"As I got into high school and was getting ready to think about college, I thought, 'I'll write. I love books. I want to be a detective. I'll write about a detective.' And my parents told me once again to get my mind on something sensible because they knew how publishing worked and they did not want me to live in their house for 10 years after college while I tried to get that first novel published," Boyer said.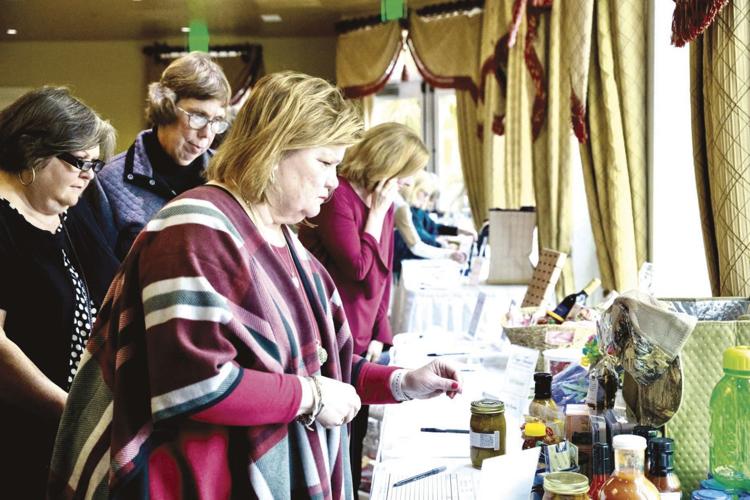 She worked in computer programming for a while before marrying and having her children.
"At some point we're living in Mount Pleasant and I started working on what would be my first novel. It took me eight years to get that first novel written and to hold it in my hand. Now, after that, it's, 'How fast can you write them?' But that first one is always a challenge," Boyer said.
Detective Liz Talbot is on top of what she does because much research has been put into her character, the author said.
"I wanted her to be very good at what she does. ... She uses all kinds of spy tools that I find on the Internet. Y'all, I am on every government watch list there is," she said.
"I give Liz these cool tools to use. She uses eavesdropping equipment, she hides cameras, she does all kinds of things. And she is not above a little bit of breaking and entering, or whatever she needs to get the job done because she's on the side of angels.
"But she has a quirky family. She has a family who's always pulling her into the dramas that sort of go off on these tangents because I'm bad about tangents and because I have a lot of materials for these books," Boyer said.
Her books are not about real people, though she does draw inspiration from them.
"My family, they do wacky things. So I change it and I put it in a book. I make my characters different people who do some of the same things that the people that I know do. So I use the material that God gives me because I think it'll be a sin not to. You'll be ungrateful," she said.
How much of Liz Talbot is in her? A lot.
"We're both Southern. I've lived all my life in the Carolinas, never lived anywhere else. We both love good Southern food. We both love beaches. We both love small Southern towns. We both have big quirky families," Boyer said. "The hand sanitizer thing, if you've read any of the books, she gets that from me."
While Liz, however, is younger, thinner and fitter, Boyer enjoys living in her imagination.
"She's much braver than I am. For instance, I myself have never jumped from a running jet ski into a running motor boat while someone was shooting at me. But she has because I think this would be an interesting thing for someone to do. This would be fun to write about.
"I can make her this perfect version of me and I can throw her into all these crazy situations and let her work herself out. And I have so much fun doing it. It's a joy, really and truly," Boyer said.
With a little help from Colleen, her "guardian spirit friend," Liz goes about solving the mysteries Boyer delightfully creates.
"So far, what I have written is mysteries because that's what I love. I've got something else that I'm kind of working on that's a little bit different, but for right now I have a mystery series.
"Liz and her partner come into Charleston for a lot of their cases. I did this very deliberately. ... I could only drop so many bodies before it became unbelievable. ... So I have these eccentric folk in Charleston that hire her to solve various and sundry cases, and I have a lot of fun doing it," she said.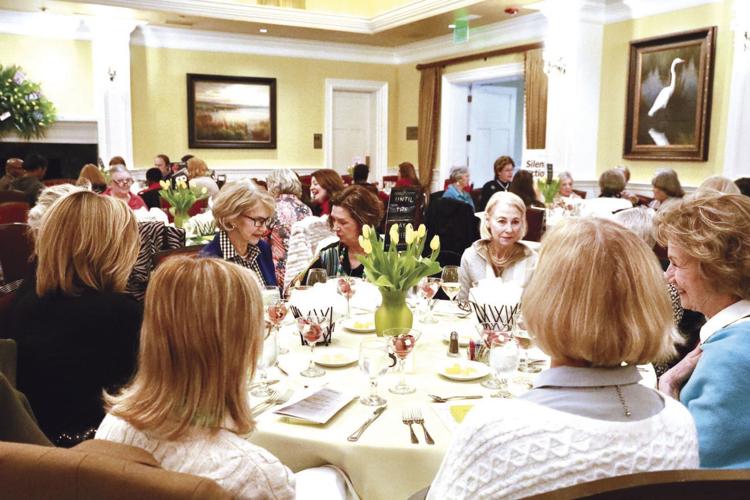 Orangeburg resident Dr. Clemmie B. Hill was among those who gathered at the Orangeburg Country Club for the event.
"I enjoy hearing the authors tell about their books, and then I enjoy the camaraderie of the people that are here," Hill said, noting that the event's support of NIE was also important.
"I'm glad to see that The T&D is taking an interest in the young people and their education. It's good to get them started early. The earlier you get them started, the longer they will keep their minds on reading and seeing what's happening in the city or community that they live in," Hill said.
"I think it's a very important project that The T&D is taking on with these young people and bringing them here and giving them a chance to see the people who are supporting them," she said.
Shelmar Collier, a 17-year-old junior at Orangeburg-Wilkinson High School was among the students gathered at the event. He wants to be a lawyer and said he realizes the importance of literacy.
"There's a lot of writing in being a lawyer," he said, noting that putting newspapers in the classroom is key in helping students succeed.
"It's important so people can be aware of what's going on in the community and what's going on around them. It's how we learn. It's good. I love reading the newspaper. My grandma and my great-grandma read the newspaper a lot. So I just started picking it up," he said, noting that his own teachers use the newspapers in their classroom.
"One of my teachers used to read everyday from the paper just to give us current events. I used to take this class called Current Events and Foreign Policies. And we used to always go and look at the news and read the news and write essays and things about it," he said.
Kristina F. Thomas is a fifth grade literacy/social studies teacher at Edisto Elementary School.
She said, "Literacy is something that we cannot escape. From reading emails and Facebook posts, to preparing legal documents, or even something as simple as reading the expiration date on a milk carton, reading is a necessity.
"Event like Page Turner help to make my job easier because it proves to my students that reading skills go beyond the classroom and are instrumental to their survival beyond their school years. The Page Turner event lets students know that their whole community is rooting for their success." Thomas said.
She said her students love the e-edition of the newspaper.
"Each month they are required to complete a project on a current event called 'What's the Scoop?' ... Students love learning about the many events, both good and bad, that happen in their backyard. They even enjoy sharing about the ones they make a direct connection with," Thomas said.
Bamberg resident Carol Varn attended the Page Turner event with members of their Friday Afternoon Book Club.
"It's a really nice event for book clubs. It's a nice event for Orangeburg, and I'm glad it's done every year. It's something to look forward to. It's something to enjoy, and it's a way to get a new set of books to read," Varn said.