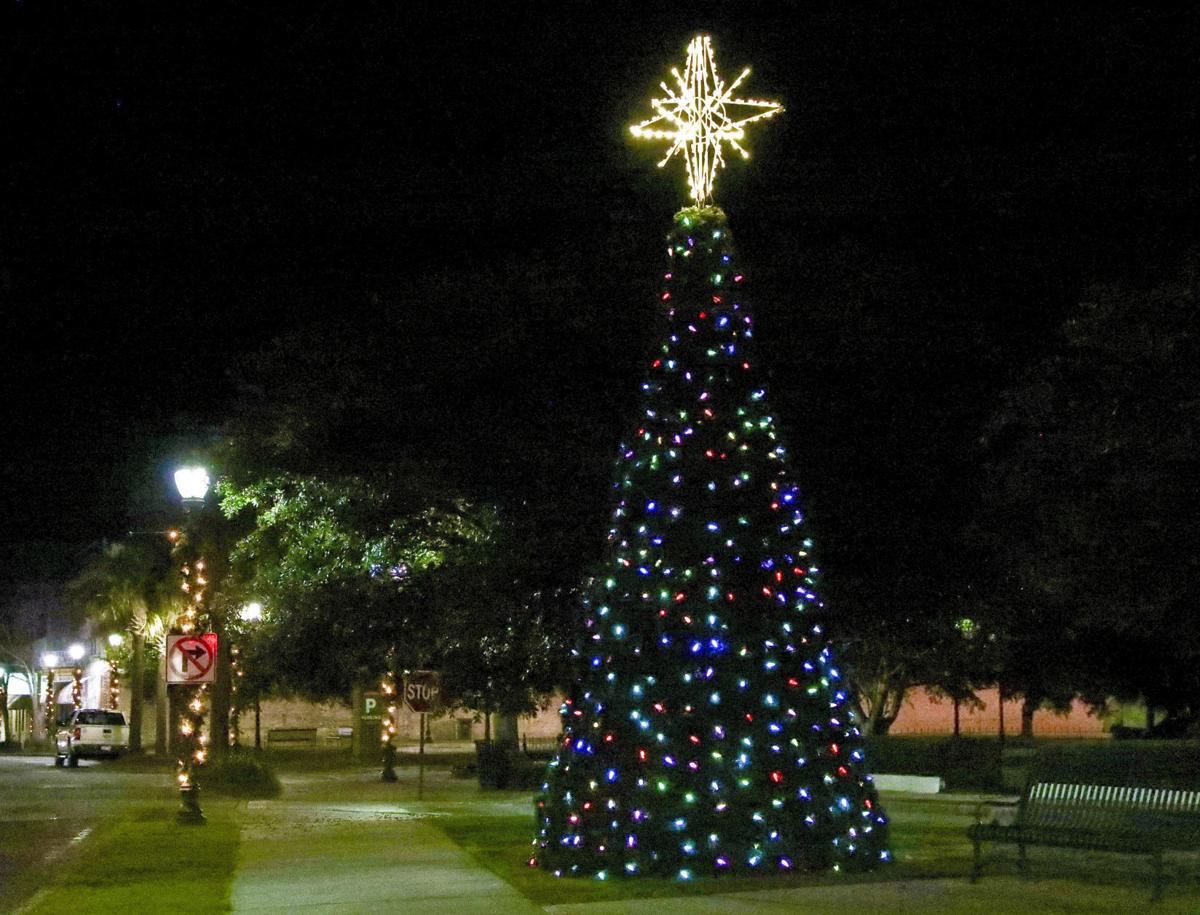 The city of Orangeburg will officially usher in the spirit and magic of Christmas with its upcoming Tree Lighting Ceremony.
Featuring a night of music and fellowship, the program will be held at 6:30 p.m. Sunday, Nov. 24, at Memorial Plaza. The event is free.
"This brings the Orangeburg community together and is the official kickoff of the holiday season throughout the City of Orangeburg. We want to bring extra Christmas cheer to our citizens. It's a great time for everybody to get together and be joyful," said Meredith Garris, program coordinator in the city's Parks and Recreation Department.
The program will include entertainment from the City of Orangeburg Youth Chorus, the Orangeburg Line Dancers and musician Curtis Foskey, along with an appearance from Queen of Roses Antonia McCreary.
Complimentary hot chocolate will be served. The rain location will be in Stevenson Auditorium.
This year, the downtown area and the Kids' Walk and Children's Garden Christmas lights will be turned on at the same time. There will not be a separate lighting ceremony for the Children's Garden Christmas and Kids' Walk at Edisto Memorial Gardens.
Longtime Orangeburg resident Bill Barrett and his wife, Janet, will light the downtown area and the Kids' Walk and Children's Garden Christmas.
Barrett, who serves on the city Planning Commission, is a past president of the Orangeburg Rotary Club and is a Paul Harris Fellow. He is also a past president of the Downtown Orangeburg Revitalization Association and served as treasurer at the Church of the Redeemer.
Mrs. Barrett worked at Orangeburg-Calhoun Technical College for 27 years and was awarded as Outstanding Educator of the Year (staff category) in 1999 by the South Carolina Technical College System. She is a past president of the Kiwanis Club and past chairperson of the Orangeburg County Community of Character. Her community service work has included serving as chairperson of the Church of the Redeemer's popular Bazaar Luncheon.
The Children's Garden Christmas will be on display from 5 to 10 p.m. through Jan. 1, 2020. The Kids' Walk will be on display from 5 to 9 p.m. during the same time. Admission is free.
During that time, Riverside Drive through Edisto Memorial Gardens will be limited to one-way traffic from the Lady Fountain on Russell Street to the Orangeburg County Fine Arts Center daily from 5 to 10 p.m.
Garris said the lights will serve to help get citizens in the holiday spirit.
"We're gearing up for Thanksgiving and we're thankful for our citizens, and we want them to have the opportunity to come together and celebrate as one community. We turn these lights on before Thanksgiving so when people come home to Orangeburg for Thanksgiving to celebrate with their families, they can ride around and look at how beautiful their city is and go through the Gardens and enjoy that yearly tradition that we've been celebrating" she said.
Santa to make appearance
Santa will not only be stopping in at Memorial Plaza on Nov. 24, but he will also be making a dozen additional appearances in the city of Orangeburg.
Jolly old St. Nick will be at the Centennial Park Gazebo in Edisto Memorial Gardens beginning Friday, Nov. 29, and will be happy to have his picture taken with kids. He'll also be distributing candy canes.
He will be at the Gazebo from 6 to 8 p.m. on the following days: Friday, Nov. 29; Saturday, Nov. 30; Sunday, Dec. 1; Thursday, Dec. 5; Friday, Dec. 6; Saturday, Dec. 7; Thursday, Dec. 12; Friday, Dec. 13; Wednesday, Dec. 18; and Thursday-Saturday, Dec. 19-21.
Be the first to know
Get local news delivered to your inbox!