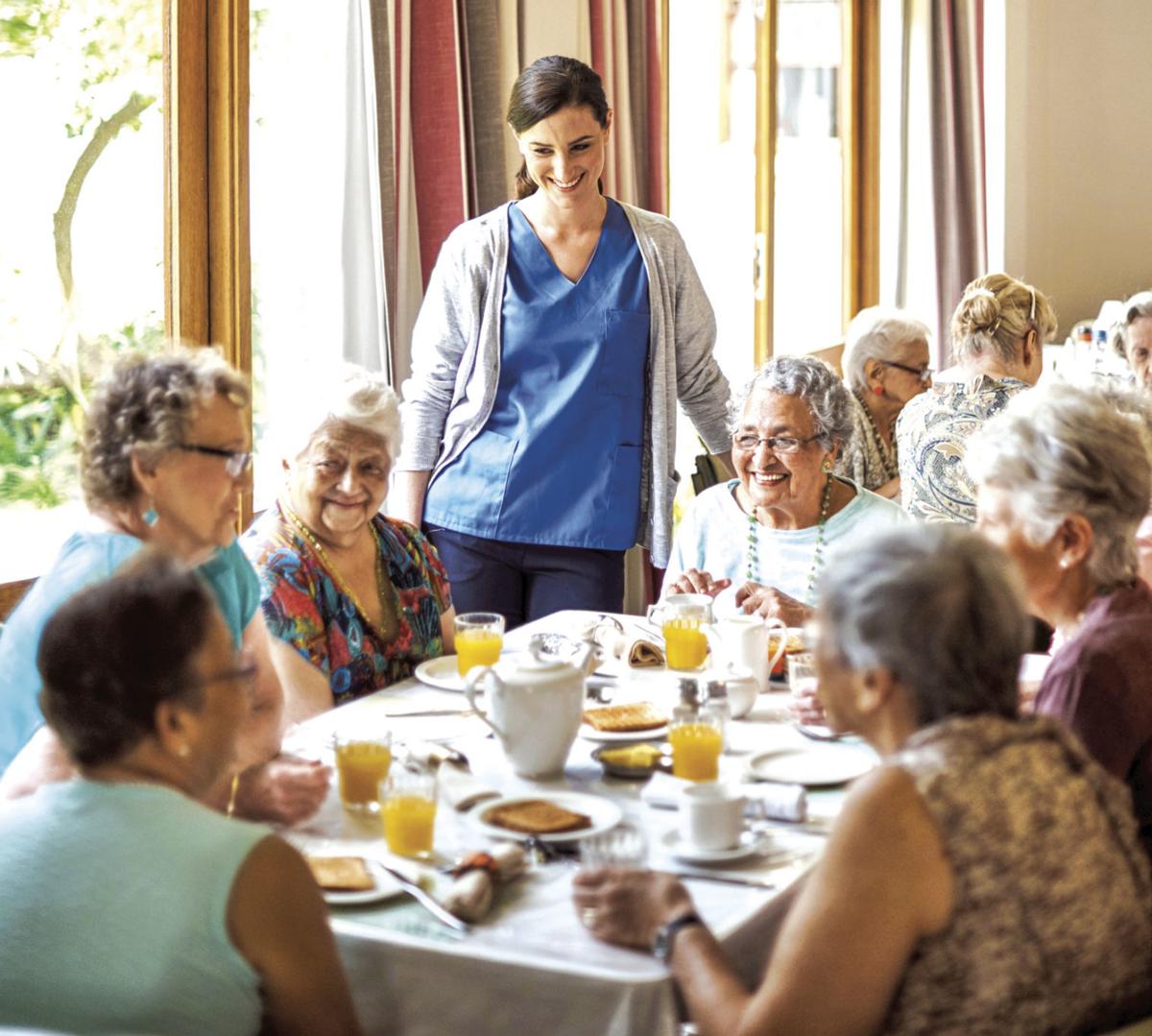 Alzheimer's disease has become a significant public health problem in the United States — one that shows no sign of retreating in the near future.
In the U.S. alone, more than five million people currently live with Alzheimer's. And health officials anticipate that number will double over the next 25 years. For some perspective on how prevalent Alzheimer's disease has become, consider this: every 67 seconds, there's a new Alzheimer's diagnosis in the U.S.
Few medical diagnoses have the power to devastate and disrupt families the way an Alzheimer's diagnosis does. Learning that a loved one has dementia or Alzheimer's is a life-changing event; one that demands the very best medical treatment and health care. For many, selecting the right managed care facility for a loved one diagnosed with Alzheimer's will be among the most significant health care decisions they'll ever make.
The importance of finding the right managed care facility can't be overstated. It assures family members the peace of mind that their loved one will be treated with dignity and respect at a crucial, and very difficult, time of life. Finding the right facility also assuages any guilt families have concerning their loved one's future living arrangement.
To help you achieve that peace of mind, follow these tips to help find the best quality care facility: one that will meet the needs your family, and your loved one, guilt-free.
When looking for care facilities, it's important to keep in mind that the best ones will be dedicated solely to treating patients with Alzheimer's and dementia. Staff members at such facilities are knowledgeable and dedicated, and it shows. Ask about the staffing requirements at each facility, as well as online or continuing education opportunities.
The right care facility also should conduct evaluations to determine where your loved one falls on the Alzheimer's spectrum -- beginning, middle or end stage. Care plans at good facilities are tailored to accommodate the personal needs of the individual patient.
You have free articles remaining.
After your initial assessment, your chosen facility should be re-assessed on a regular basis, since a patient's needs can change according to the symptoms. People in the beginning stages of Alzheimer's might still maintain limited independence, while others in end-stage dementia typically need care and attention around the clock. The right center will be able to adapt to the patient's changing needs.
How is the living environment at the facility? Are the rooms clean and comfortable? Are there quiet areas for reading? Do outdoor activities inspire activity? Patients need to feel comfortable and safe. The best facilities offer cozy atmospheres where your loved one can feel at ease.
Professionals who care for Alzheimer and dementia patients know the support of family and friends can have a huge impact. You should have ample opportunities for family visits, activities and outings that include family and friends.
When choosing a residential facility, tour the entire center. Ask to see a model resident room, and if permitted, ask to speak to some residents or family members.
Does the center have group activities, special outings and other services? Quality centers provide supervised picnics, fitness and craft classes, religious events and even field trips to enhance the care of the residents. Active people stay healthier longer.
The facility should not feel like a locked hospital ward or a boot camp, but should have security and protective measures in place. Your loved one should be treated with dignity and respect.
Some centers have a pet therapy program for animal lovers and people who have left pets behind.
When you find the right care for your loved one, you can be assured of their safety, health and happiness. And you can enjoy peace of mind knowing they are safe and well cared for.
Be the first to know
Get local news delivered to your inbox!