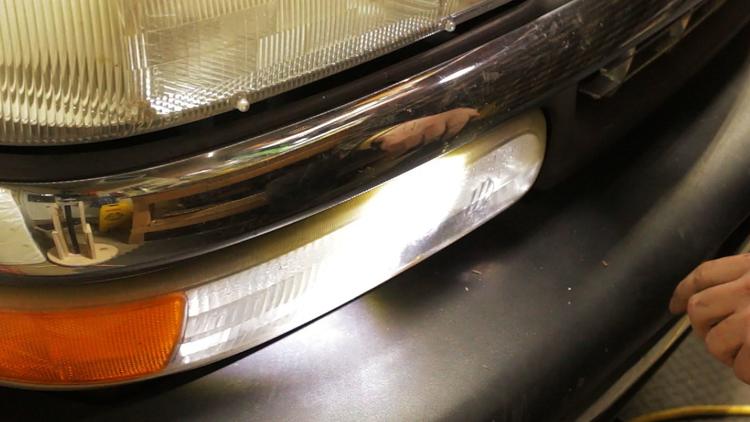 One front light looks like an aquarium. The other pops out with the slightest touch. Tape might be a fix for both.
You have free articles remaining.
Down below, one fog light is missing a lens. Replacements again are available. But a cheap fix might be in the cards as well.