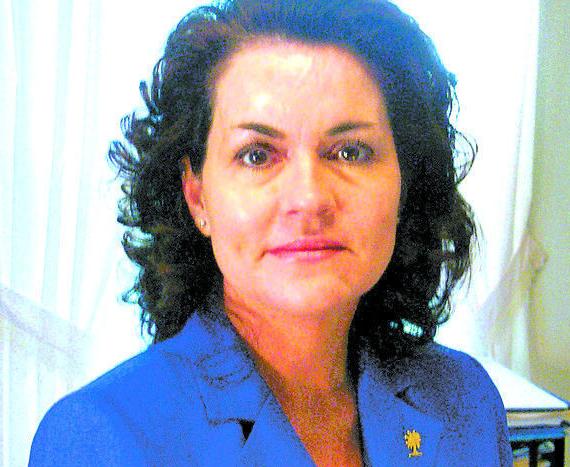 Now we all know that spinach is probably the most popular leafy vegetable nowadays. When we have family gatherings, everyone wants me to bring a big cool batch of spinach dip. Then there's my favorite spinach-artichoke dip that I make in a small crock pot. I heat it to a very warm temperature, I stir it well and turn it down to "warm" to keep guests from burning their mouths.
With the huge nutrition trend that is continuing to benefit families everywhere, spinach is now being tossed in salads, baked in side dishes and included in an array of entrees. Try adding some in your family's diet. To get you started on the pathway of boosting your healthful diet with spinach, I am including some easy recipes below. Also, please note that, to make a side dish (which could double as a breakfast item) simply add some chopped spinach and chopped red, ripe tomatoes to your favorite quiche recipe. I truly hope you and your family will enjoy these dishes.
Ground chuck-spinach dinner supreme
1 small can sliced mushrooms, drained
1 medium yellow onion, chopped
3 tablespoons dried chopped garlic
1/2 teaspoon coarse ground black pepper
1/4 teaspoon Cayenne pepper
2 (10-ounce) packages, frozen chopped spinach
1 can cream of onion soup
2 cups shredded mild Cheddar cheese
In a large skillet, brown the ground chuck, then drain any drippings from the pan. Stir in the mushrooms, onion, garlic, oregano, salt, black pepper and Cayenne pepper. Simmer over low heat for about 10 minutes, stirring to combine the flavors and brown the onions and mushrooms a bit. Remove the skillet from the stove.
Preheat your oven to 350 degrees. While the oven is heating up, stir the spinach, soup, sour cream and rice into the ground chuck mixture. Be sure to stir well. Put this mixture into a greased 13x9-inch baking pan or glass dish. Sprinkle the mixture evenly with the shredded Cheddar cheese, and bake at 350 degrees for 45 minutes. This recipe will feed a crowd. (Note: Always use long-grain rice in your recipes.)
Spinach-Vidalia cheesy bake
2 (10-ounce) packages frozen spinach
1 cup shredded mild Cheddar cheese
4 tablespoons Vidalia onion
2 cups Ritz crackers, broken into small pieces
1 tablespoon butter, melted
Cook the spinach, following the directions on the packages. Drain it thoroughly. In a large bowl, mix the milk, 1/2 cup cheese, eggs, onion, 1/2 teaspoon salt and a dash of pepper (to taste). Pour this mixture into a well-greased 8x8x2-inch baking pan. Bake this dish at 350 degrees for 25 minutes. Combine the Ritz cracker pieces, the remaining cheese and the butter. Sprinkle this mixture across the top of the spinach. Bake it at 350 degrees another 10 or 15 more minutes until a knife inserted off-center comes out clean. Let this dish stand for about five minutes or a little longer before cutting it or serving it to allow it to "set."
Luscious linguine with spinach
2 tablespoons butter or margarine, melted
1 chicken-flavored bouillon cube
1 onion-flavored bouillon cube
10-ounce package frozen chopped spinach, thawed and drained
Break the linguine into 1-inch lengths, and set the pasta aside. Sauté the carrot, celery and onion in butter in a Dutch oven until all ingredients are crisp-tender. Add the linguine and cook these ingredients, stirring constantly, until the pasta begins to brown. Add the water, bouillon cubes and garlic powder. Bring this entire mixture to a boil. Cover it. Reduce the heat, and simmer this pasta concoction for about 15 minutes, or until the water is absorbed. Place the spinach on top of the pasta. Cover the pan and simmer everything for 5 minutes. Toss this mixture; then serve it immediately. This recipe yields four to six moderate servings.
Spinach-onion fruity salad
1 large bag pre-made Spinach salad, washed or 8 cups fresh spinach leaves, washed
1 medium red onion, peeled and thinly sliced
2 small Red Delicious apples, cored and thinly sliced
2 small cans mandarin oranges, drained
4 stalks celery, thinly sliced
1/2 cup chopped dates or raisins
1/3 cup chopped walnuts or pecans
Whether you use pre-made spinach salad or fresh spinach leaves, wash them well and cut off the bottom part of the stems. You may choose to tear the leaves into small pieces or leave them whole. Pat the leaves dry with clean paper towels. Place the leaves into a bowl large enough to allow you to "toss" all of the ingredients. Add the slices of onion, apples, oranges and celery. Add the chopped dates or raisins and nuts. Toss these ingredients until they are evenly combined. Put this colorful, fruity salad into your favorite salad serving bowl. It is best topped with a vinaigrette dressing, but this salad goes well with any dressing.