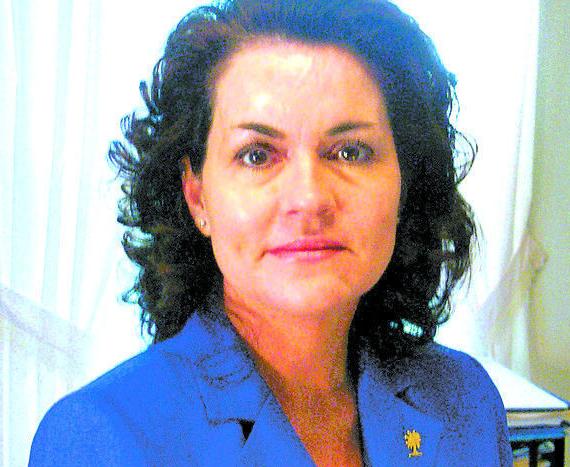 Upon reviewing the most recent information on how to build up your immune system during the pandemic, I began thinking about how complicated it has become for people to make sure they are getting enough nutrients in their diets.
We all know that oranges are an excellent source of water-soluble fiber, carbohydrates, pectin, vitamin C, B-vitamins, folic acid, potassium and other nutrients. Yes, most assuredly oranges are an important part of a healthy eating plan.
I recall with a smile that back to the 60s, 70s and 80s, long before maintaining good nutrition was quite as technical as it is today, my mom kept oranges, apples, bananas, pears and grapes on hand and urged us children to eat them simply because "they're good for you." We didn't need to know all of the technicalities. We believed Mom knew what she was talking about, so we ate plenty of fruit. And, all four of us children stayed healthy throughout our growing up years. Perhaps you can hear the voice of your mother and/or grandmother reminding you to eat nourishing foods. To tell the truth, back then we may have thought our nurturers were nagging us. Now, we are very thankful they were so wise and cared so much about us.
One other interesting tidbit of information before I share some wonderfully refreshing recipes that I enjoy: recent research shows that times have not changed when it comes to people's favorite fruits. Oranges, tangerines, apples, bananas, pears and grapes are still the most popular fruits in grocers' produce sections today. Now, let's review those delicious, nutritious recipes.
Fresh Orange Frozen Yogurt Dessert
2 oranges, peeled, cut in chunks
2 tablespoons orange marmalade
1 pint nonfat or regular frozen vanilla yogurt, softened
2 oranges, peeled, cut in half cartwheel slices
In a food processor, puree the orange chunks with the marmalade. Place this mixture in your freezer and freeze it until it is 'slushy' (about one hour). In a freezer-proof bowl, quickly combine softened yogurt and pureed orange mixture. Refreeze the mixture in the bowl.
To serve this healthy dessert, arrange the orange slices on four individual dessert dishes or in bowls. Scoop the frozen yogurt mixture onto the orange slices. Garnish the dessert with strawberry and fresh mint, if desired. This recipe makes four servings.
Orange-Fruity Healthful Smoothie
2 medium oranges, peeled, cut into bite-size pieces (1 cup)
1 cup plain low-fat or nonfat yogurt
1 cup fruit, your choice: bananas, cut into bite-size pieces; strawberries, fresh or frozen; mango pieces, etc.
1 tablespoon honey or 1/4 teaspoon vanilla
Place all of the ingredients, except the ice, in a food processor or blender and process them until a smooth mixture is formed. Add ice and blend the ingredients briefly. This recipe makes four cups.
Orange, Beans 'N Onion Salad
1/2 cup prepared Italian or Caesar salad dressing
Grated peel of 1/2 fresh orange
2 oranges, peeled, cut in half-cartwheels
1 can (16 ounces) cut green beans, well drained
1 can (about 15 ounces) red kidney beans, well drained
1 small sweet onion, separated into rings
In a medium bowl, combine the salad dressing and the orange peel. Stir in the remaining ingredients. Chill this mixture in your refrigerator; stirring it occasionally, until you are ready to serve it. This recipe makes about 5-1/2 cups of healthful salad (approximately six servings).