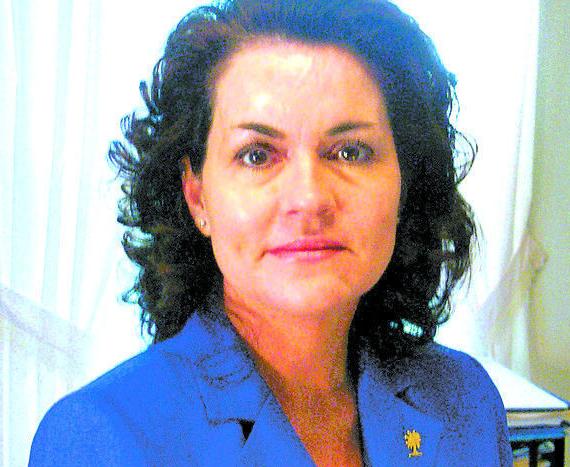 I was shopping at a local grocery store recently when I noticed a perplexed expression on the lovely face of a young lady with a large list in her hand. We were on the "baking aisle," and I needed a few items in the section she and her buggy were in front of. I waited patiently as she kept picking up various canned milk products and placing them back on the shelves. "She is definitely a bit confused," I thought. So, I carefully reached for a can of one of the products I needed, and in doing so, asked her if I may help her "find something in particular." She said that her family was having a special birthday dinner the next day and that her granny sent her to buy "cream" and "sweet milk." She said, "I thought I knew exactly what granny was sending me to buy, but I had no idea that there were so many types of canned milk and that it came in so many brands and sizes!"
"Your grandmother must be making macaroni pie and perhaps a pie or two for dessert," I said. She looked at me, smiled brightly and asked how I guessed that. I explained to her that I, too, grew up helping in the kitchen of a wonderful grandmother, who held many special dinners at her home, all of which included at least one extra-large macaroni pie as well as a lineup of delicious cakes and pies.
For the next several minutes, I gave the young lady a lesson about "cream" being the most common term for "evaporated milk" (most brands come in 5-ounce and 12-ounce cans for regular use, while restaurant-size cans are available). Most commonly used in coffee and to make soups and sauces, this type of milk is also used in making countless other foods, and beverages including the ever popular "macaroni pie." As for "sweet milk," that is a common term for "sweetened condensed milk" (the various brands of which come in 14-ounce cans). Because it is very thick and sweet, it is a wonderful choice for producing creamy fruit dip, cheesecake, as well as a multitude of pies, cakes and other sweet culinary concoctions. After the young lady made her selections and checked with me to see if she had the right cans, I suggested that she take pictures of them and store them in her phone for future reference. 
I truly enjoyed that opportunity to share cooking knowledge with a young person who was so eager to learn. And, as happens quite often to me after a conversation about food, my mind started whirling about what dishes and desserts I may use "cream" and "sweet milk" in as I prepare for our upcoming family reunion. I am sharing recipes that may be great parts of a spring dessert lineup. I hope you will try making them and that you and your family will enjoy them!
Caramel coconut pecan pie
3 small Graham cracker piecrusts
8-ounce block cream cheese
1 can sweetened condensed milk
12-ounces of jarred caramel topping
16-ounces Extra Creamy Cool Whip (to dollop atop slices as you serve them)
Preheat your oven to 375 degrees. Place the stick of margarine in a 9-x13- baking pan and put it in the oven until the margarine melts. Add the flaked coconut and chopped pecans. Evenly distribute these ingredients across the bottom of the pan and toast them lightly in the oven (about 10 to 15 minutes). Remove the pan from the oven and allow the ingredients to cool.
In a large bowl, beat the cream cheese until it is smooth. Add the condensed milk to the cream cheese and beat until the ingredients are well combined. Divide this mixture in half. Set aside one half. Divide the other half among the three pie shells. Divide the pecan-coconut mixture in half. Set aside one half. Divide the other half among the three pie shells. Drizzle the caramel topping on top of each layer of pecan-coconut. Repeat with the other half of the cream cheese mixture, pecan-coconut mixture and the remainder of the caramel topping. Freeze, and keep frozen, until about 30 minutes before serving time. 
Coconut pecan pie
1 unbaked 9-inch pie shell
Preheat your oven to 350 degrees. In a large bowl, beat the eggs, milk and sugar until all of the ingredients are well combined. Stir in the coconut and pecans. Pour this mixture into an unbaked pie shell. Bake at 350 degrees for about 30 minutes (or until "set").
Sweet potato 'n coconut pie
17-ounce can sweet potatoes, mashed
1 cup evaporated milk (cream)
16-ounces Extra Creamy Cool Whip (to dollop atop slices as you serve them)
Preheat your oven to 350 degrees. Bake the piecrust until it is very lightly browned. Remove it from the oven. In a large bowl, combine the sweet potatoes, milk, eggs, sugar, coconut, pecans and vanilla. Pour this mixture into the piecrust. Bake the pie at 350 degrees for 30 to 40 minutes (until the center is almost set). Allow the pie to cool. Optional: Top each serving with a dollop of Cool Whip.