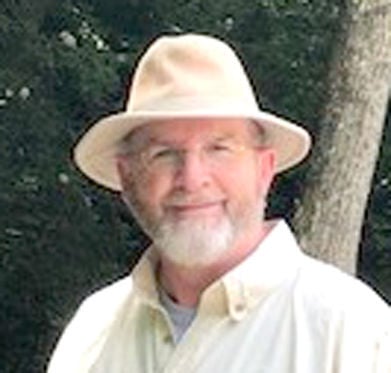 "When the earth quakes and its people live in turmoil, I am the one who keeps its foundations firm." -- Psalm 75:3 (NLT)
Eleven hours is a long way to drive, but not if there's something good at the end of the trip.
Arkansas -- eleven hours away -- isthe place our daughter and family had moved. More recently, it is the place where she planned to give birth our fifth grandson. 
We had seen them during a visit last Christmas -- our daughter's other two boys had both experienced birthdays. When Meme asked them if they wanted us to buy them a gift and send it, they said no. They wanted us to take them shopping during our visit.
On our first day of visiting, we took both the boys to their favorite store, "Five Below," and told them they could choose five items each. These would be their birthday and Easter presents.
One toy they both selected were boomerangs. When we arrived back at their house, they wanted Pop to show them how to throw the boomerang. Of course, neither boomerang boomeranged. Perhaps because I had no experience in boomeranging. Eventually, the older grandson tossed his to the ground and picked up a football for us to throw.
As we tossed the football back and forth, the younger brother decided to try his boomerang again. I didn't see it coming, but I felt it when it hit me on the forehead, leaving a mark for the next couple of days. It was an n unintentional blow — an unexpected one — but a blow, nonetheless.
Life often hits us with unexpected things. Financial loss. Relationship breakups. Bullying, Peer pressure. Divorce. Death. Disease. Pandemics. Fear. Worry. Anxiety. When it does, we need to hear again what God told the psalmist.
When the unexpected blows come, we can cower in fear and retreat into ourselves, pulling away from everyone and everything. I could have escaped inside the house and refused to play anymore with my grandsons.
We can nurse our wounds. I could have stopped tossing the football with my oldest grandson, went inside, and nursed my wound. I didn't.
We can also choose to move on when the unexpected blows hit — the wisest choice. I felt my forehead, saw that it wasn't bleeding, and kept playing —after cautioning my youngest grandson not to throw the boomerang at anyone.
God reminded the psalmist that He kept the foundations of the world secure. He still does. When we belong to God, He'll keep the foundations of our lives secure, too, when the unanticipated blows come. After all, they are only unexpected to us, not God.
When life's unforeseen blows hit you, remember who is in control.
Martin Wiles is Managing Editor of Christian Devotions and a proof-editor for Courier Publishing. His work is featured at www.lovelinesfromgod.com.