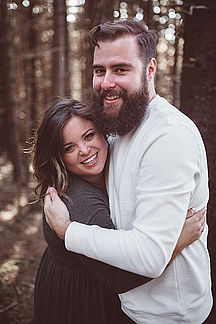 Mr. and Mrs. Rudolph Heaner Kemmerlin and Terrianne Gadberry Kemmerlin announce the engagement of their daughter Lydia Kemmerlin and Orry Nathaniel Courtney. The wedding is planned for early December in the Crescent, Charleston South Carolina. A reception will follow at the home of her grandmother, June Kemmerlin Matzner, and Commander Rudolph Matzner, USN (Ret.)
Lydia graduated from the Charleston County School of the Arts in 2009 and from the University of South Carolina in 2012 with a B.S. degree in Hospitality Management. She is the granddaughter of the late Dr. Rudolph H. Kemmerlin Sr. of Orangeburg and Charleston, the late Tommy Gadberry and Rosemary Gadberry Escobar, and Ruben Escobar, all of Shreveport, La.
Orry graduated from Wardlaw Academy and attended the University of South Carolina. He is the son of Pam and Jeff Courtney, the grandson of Marion and Edna Eubanks, and of Eloise Courtney and the late Paul Courtney, all of Aiken, S.C.
Lydia and Orry will make their home in Columbia, S.C.
Be the first to know
Get local news delivered to your inbox!