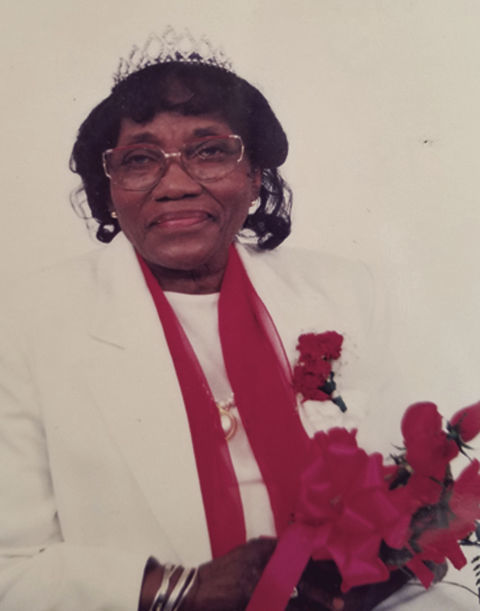 CAMERON - "Give flowers while one can smell them" is the life motto of Geneva Annie Jenkins Bovian, who will soon celebrate a milestone birthday. On April 20, Bovian will become the newest member of the centenarian club.
A native of Cameron, Bovian was born in 1918 and is the oldest child of the late Henry Jerome Jenkins and Amanda Snell Jenkins. She has two younger siblings, Charles Jenkins and Jerome Jenkins.
Bovian spent her years as a child in Cameron before she relocated to Philadelphia, Pennsylvania, where she graduated from West Philadelphia High School in June 1936.
After high school, she would become a Bulldog, attending then-South Carolina State College. After college, Bovian moved to New York City. While in New York City, where she became a wife, mother and figure in the community.
You have free articles remaining.
She married the late Marion W. Bovian, to whom she was married for 46 years, and they had three kids, Beverly Bovian, Virginia Bovian-McKenzie and Marion Bovian Jr. She served as the house mother of the Barrett House Home for Girls in New York City from 1964 to 1972. Bovian also became a member of the Red Rose Chapter of the Order of the Eastern Star in 1967, also in New York City.
Bovian was no stranger to exercising her faith. She grew up in St. Peter African Methodist Episcopal church in Cameron, where she was baptized. She carried her faith to New York City, where she was a member of Emanuel AME Church and DeWitt Reformed Church.
In the 1980s, Cameron got its hometown girl back as Bovian returned to her native town. That decade saw her add to her collection of titles. She would receive her funeral director's license, and become the director of Jenkins Funeral Home in both Cameron and St. Matthews.
Being back in Cameron allowed Bovian to reunite with her home church, St. Peter AME and continue exercising her faith. She wasted no time becoming active in the church as a member of the Women's Missionary Society and the Lay Organization, and she remains a member of both organizations.
Bovian's daughter, Beverly Bovian, says her mother plans on celebrating her 100th birthday with family, her pastor and friends. She cited her  mother's kindness, generosity and pleasant disposition, adding that her mother has always given flowers wherever she went.