Under $50‌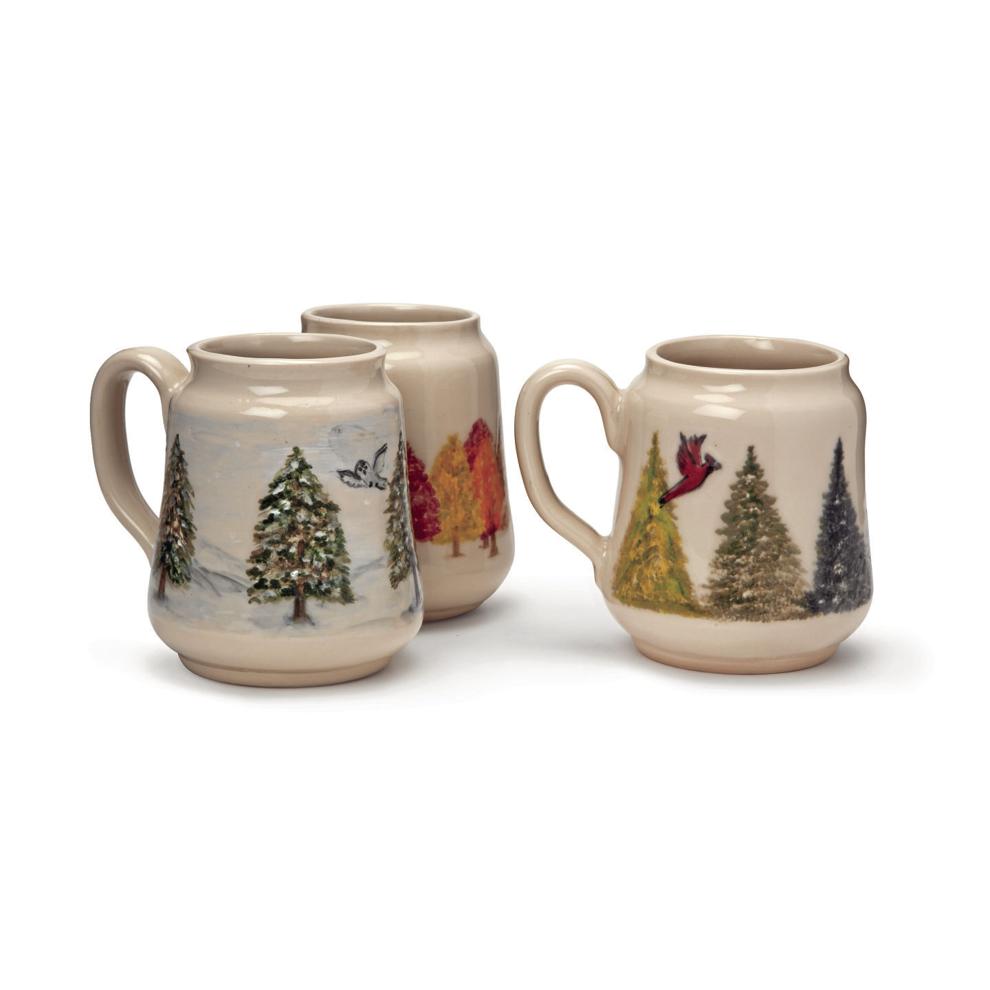 These lovely mugs are available in three designs, featuring different combinations of trees and birds. They're handmade and hand-painted in Georgia and make a thoughtful gift for nature-loving moms. $25 at Uncommon Goods
Copper Moon Coffee Southern Pecan Whole Bean Coffee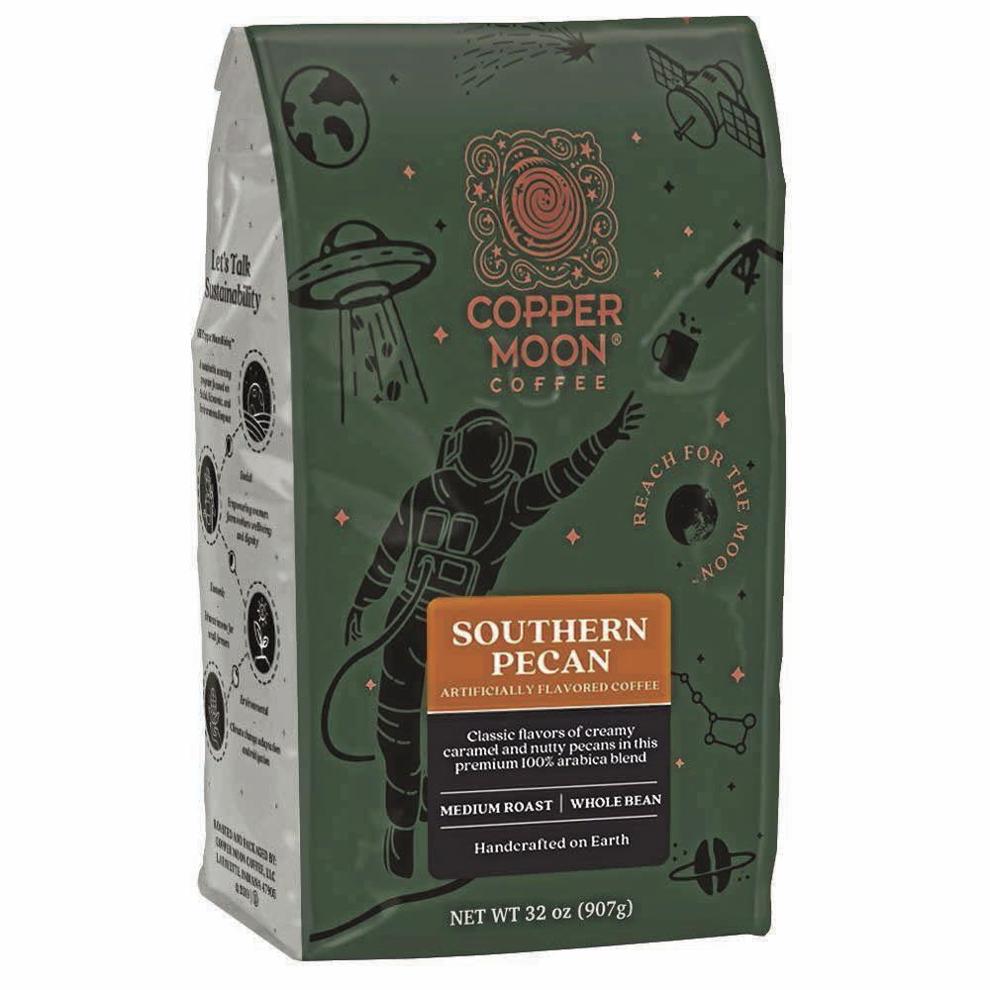 For a great but affordable gift for a coffee-loving parent, consider these pecan-flavored coffee beans. The nutty flavoring takes these beans to another level and is a nice alternative to using coffee syrups. Available at Bed Bath and Beyond and Amazon, starting at $16.99
Parker Jotter Originals Fountain Pen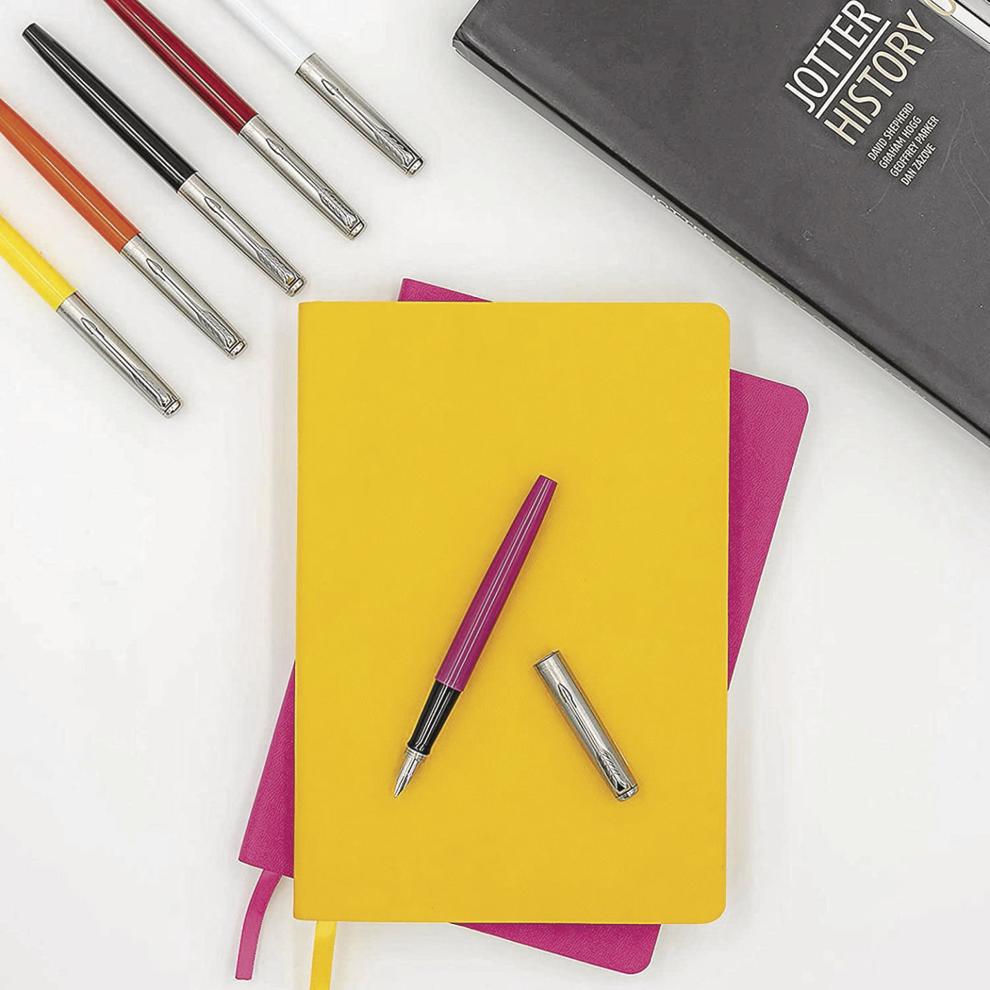 If your mother likes journaling or penning handwritten letters, she might appreciate this Parker fountain pen. It's affordable enough for buyers on a budget but still well-made and sure to be appreciated. Available at Amazon, starting at $14.75
Glow in the Dark Zodiac Art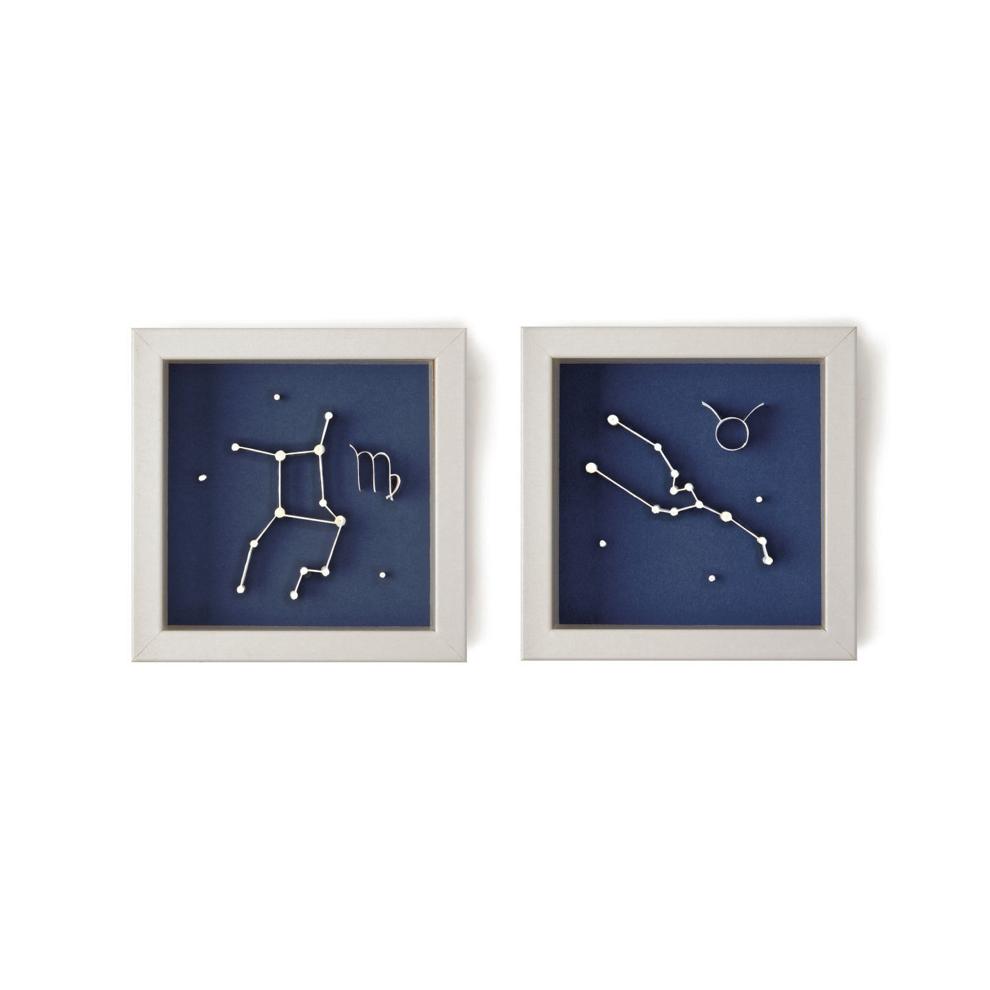 These handmade art pieces are constructed from rolled paper using the quilling method. You can choose from any of the zodiac signs, which makes them ideal for mothers who love astrology. As long as they receive some light during the day, these will glow in the dark. $36 at Uncommon Goods
Adidas 3-Stripe High-Waisted Leggings

Whether your mom loves working out or wearing leggings for comfort, these Adidas leggings are both practical and stylish. With a range of color combinations, you should be able to find one your mom will like. Available at Kohl's and Amazon, starting at $35
Gardener's Harvest Basket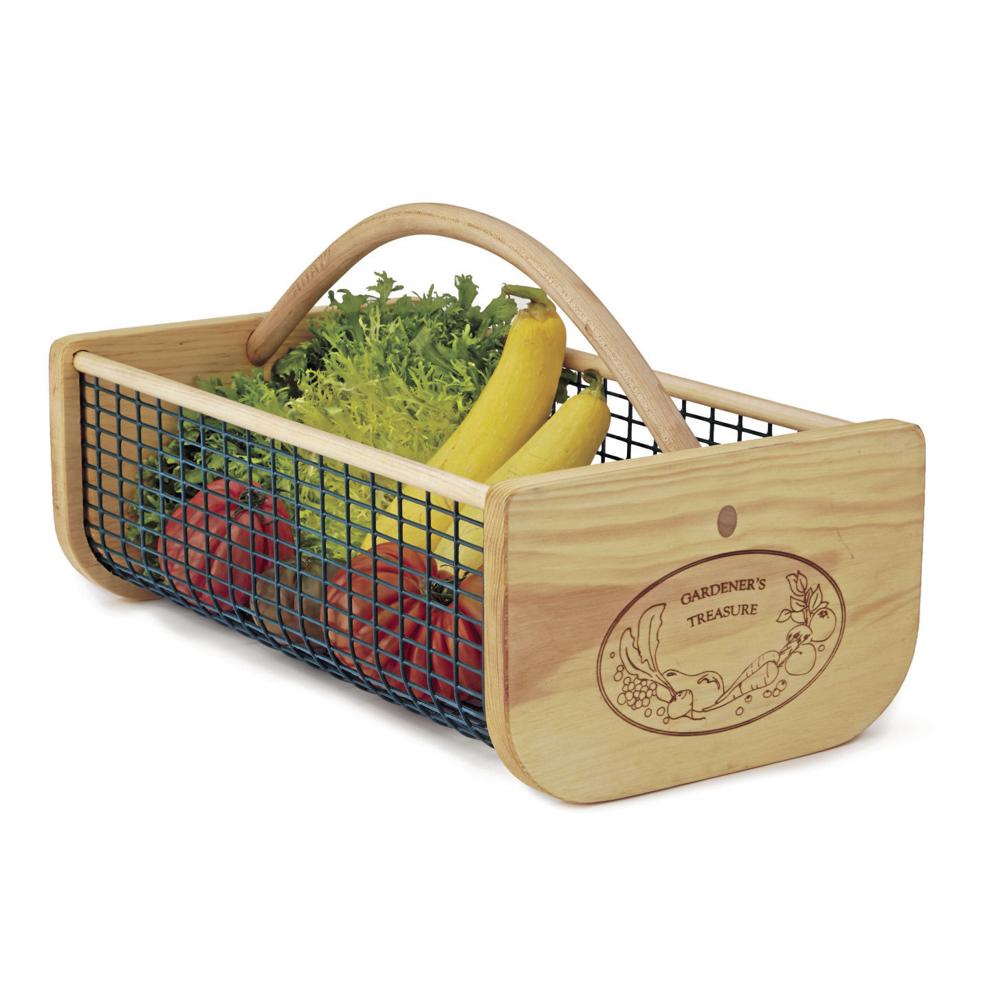 This handmade wire and wood basket is a considerate gift for a mother who enjoys gardening. It's perfect for collecting a harvest of fruits and vegetables or cutting flowers to display at home. It also works for a trip to the farmer's market. $50 at Uncommon Goods
Shades of Blue Sea Glass Necklace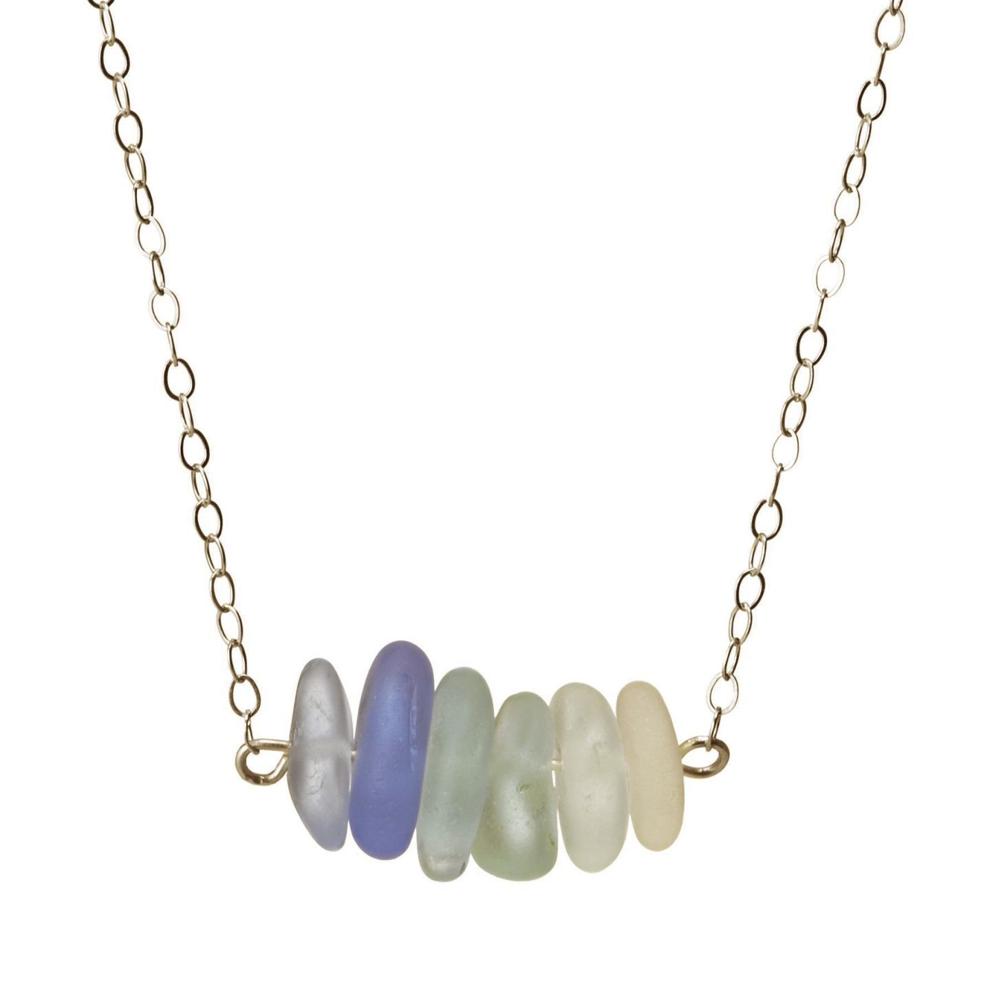 Crafted using found sea glass, this gorgeous necklace is unique as no two will look exactly the same. If you're buying for your mother who enjoys wearing unique and slightly quirky pieces of jewelry, this gift will be a winner. $58 at Uncommon Goods
Under $100‌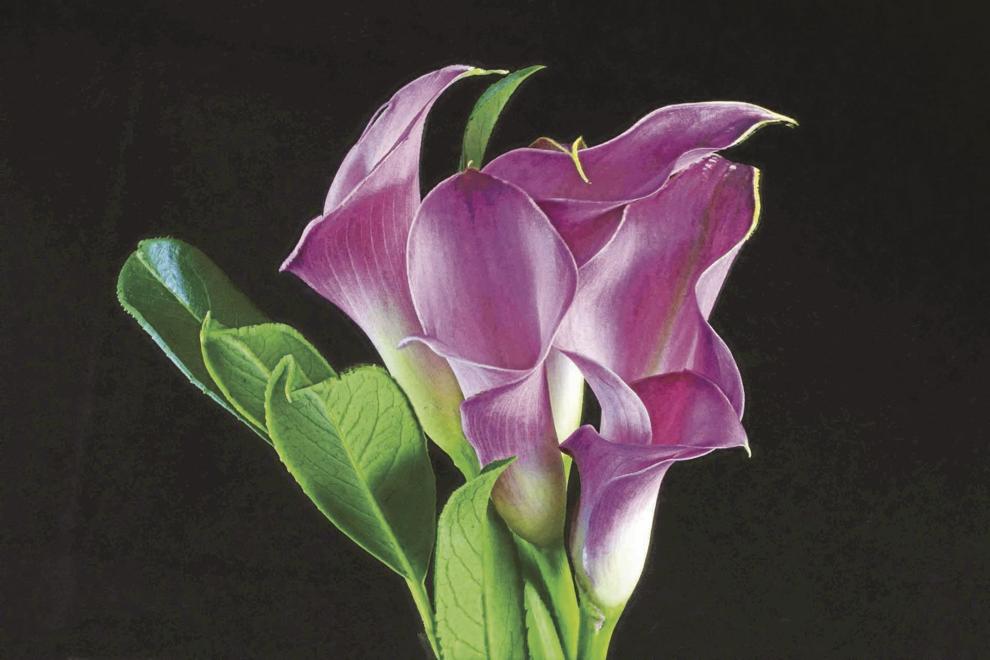 You can't go wrong with the classics, so flowers will usually go over big. Rather than buying a bunch of cut flowers that will last a week or so, try a live flowering plants that will keep going for years to come. Calla lilies are stunning, especially in pale pink or pale purple.
Kante Lightweight Traditional Birdbath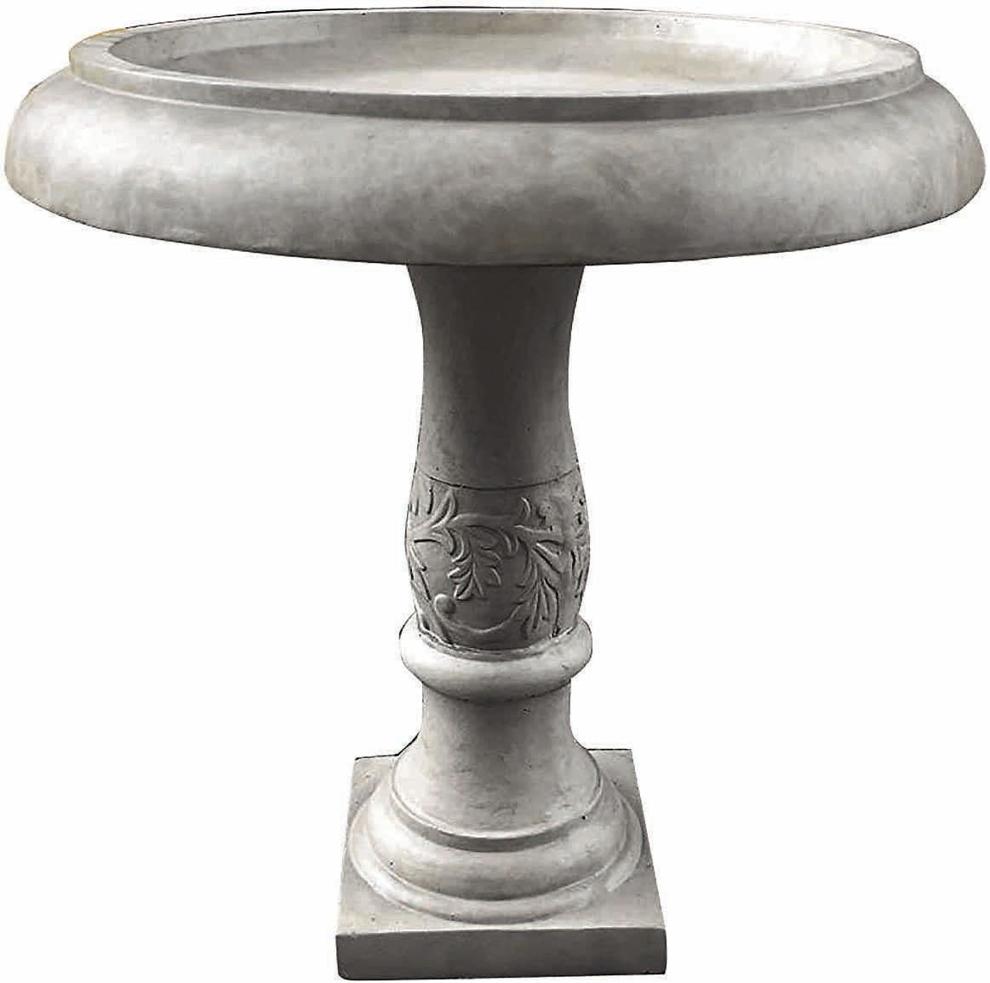 Is your mom an avid birdwatcher or someone who appreciates their backyard birds? A birdbath is a great present for her, and the garden birds she enjoys watching. This weathered concrete birdbath is both sturdy and attractive. $67.35 at Amazon
Nest New York 3-Wick Scented Candle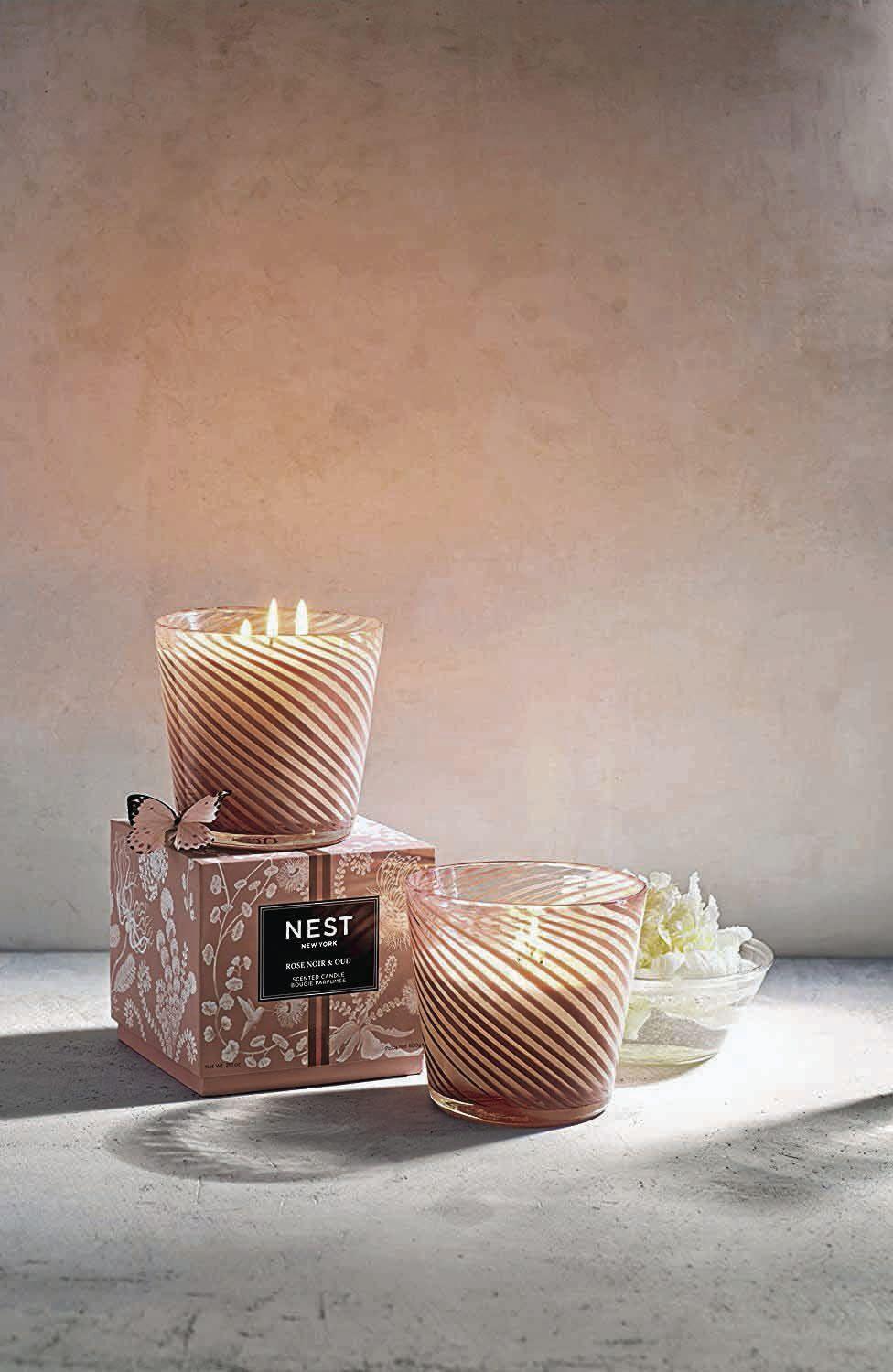 This large three-wick candle might be the type of thing your mother might not treat herself to because of the price tag, but would highly appreciate as a gift. It even comes in an attractive glass jar that can be reused once the candle is gone. May we suggest the Apple Blossom scent? $74 at Saks Fifth Avenue and Amazon
Over $100‌
Cornbread Hemp AM/PM CBD Oil Bundle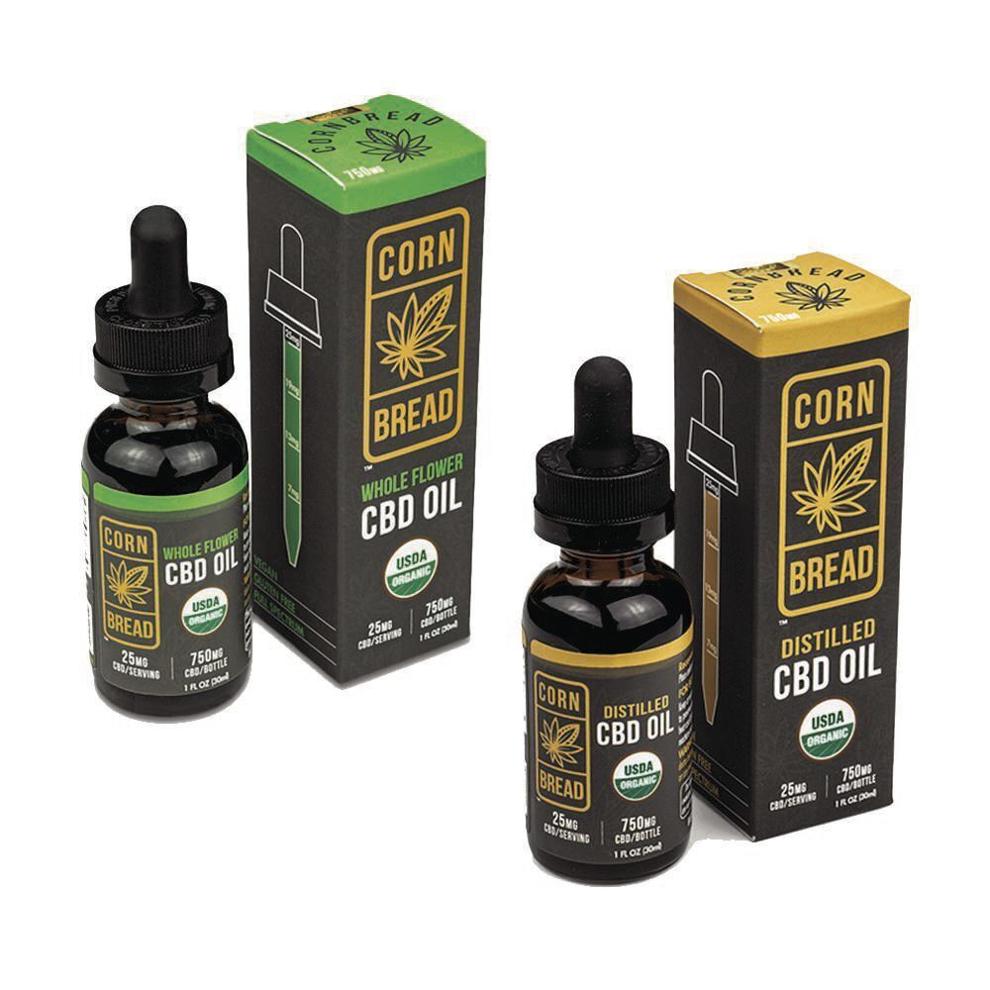 This might not be the typical Mother's Day present, but if you know your mom likes using CBD products or likes to de-stress in a natural way, this CBD oil bundle is ideal. It contains a stronger CBD for nighttime use and a milder CBD for daytime use, and comes in three strengths. Starting at $74.99 at Cornbread Hemp
Sonic Editions Marlene Dietrich in 'Morocco'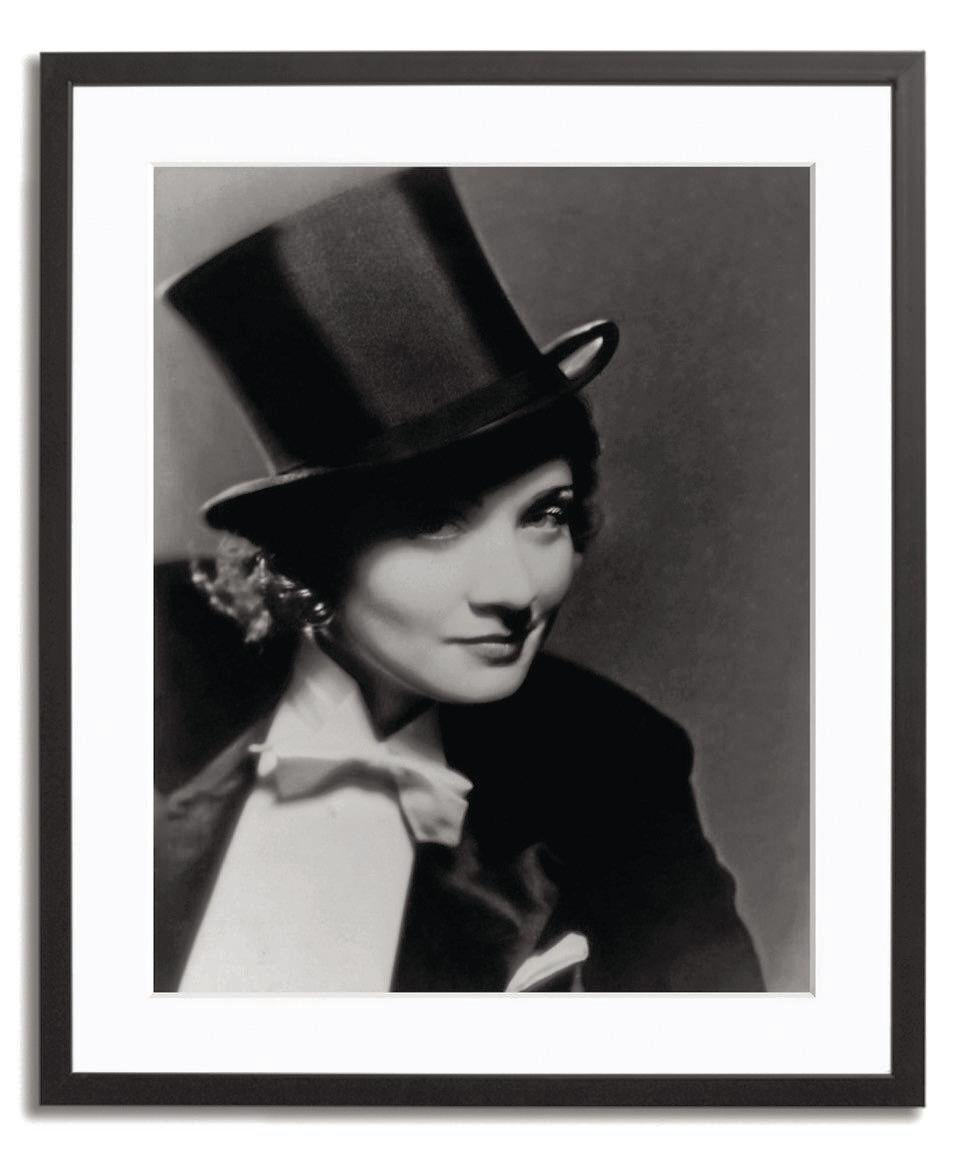 Vintage-loving moms or fans of Marlene Dietrich might enjoy this striking black-and-white print of the star in tux and top hat. This limited edition print comes framed and measures 20 inches by 24 inches. Available at Sonic Editions and Saks Fifth Avenue, starting at $299
Sony Noise-Canceling Headphones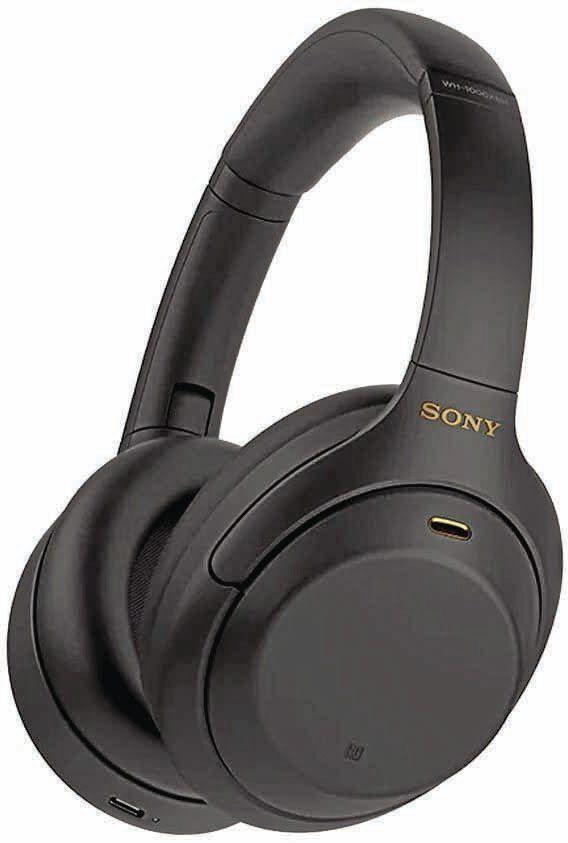 Music-loving mothers who embrace wireless technology will love these headphones. The noise-canceling technology blocks out a noisy household, too. $349.99 at Best Buy and Amazon
Mother's Day playlist: 26 songs about mom
"Mama Liked the Roses," Elvis Presley (1970)
Presley was a proud mommy's boy (just like me) and he wears that on his sleeve on this gorgeous tune penned by Johnny Christopher, who also co-wrote the breathtaking "Always on My Mind." (Bonus points for the inclusion of purple roses in the video.)
"Your Mother Should Know," the Beatles (1967)
Paul McCartney further shows his vast versatility with this charming vaudeville/music hall number that sounds wonderfully out of place with what was going on in music at the time.
"The Best Day," Taylor Swift (2008)
Swift pays tribute to her mother with possibly the most touching lyrics of her career: "I don't know why all the trees change in the fall/ But I know you're not scared of anything at all/ Don't know if Snow White's house is near or far away/ But I know I had the best day with you today"
"Mama's He's Crazy," the Judds (2004)
The county music genre is rich with great songs about mama, including this memorable number that became the first No. 1 for the amazing mother-daughter act.
"Dear Mama," Tupac Shakur (1995)
The legendary rapper delivers a remarkably tender, candid and, more than anything else, grateful look back at his mother.
"Hand That Rocks the Cradle," Glen Campbell and Steve Wariner (1987)
This country classic suggests that "there ought to be a hall of fame for mamas, creation's most unique and precious pearls." And that sounds like a marvelous idea to me.
"Mother," Pink Floyd (1979)
This selection is a bit unorthodox, but it's also quite tender, touching and features a guitar solo for the ages. Plus, I rarely pass up the chance to include Floyd in a playlist.
"Coat of Many Colors," Dolly Parton (1971)
Parton reportedly has called this her favorite song she's ever written. And if that report is indeed true than I can only add that Parton has excellent taste in music.
"Mama Said," The Shirelles (1961)
Two minutes of pure pop/doo-wop/R&B perfection, dished up one of the greatest "girl groups" of all time.
"Don't Forget to Remember Me," Carrie Underwood (2006)
A vivid portrait of that moment when a son or daughter leaves home.
"Mama Tried," Merle Haggard (1968)
Ties with Johnny Cash's "Folsom Prison Blues" as the best prison song ever. But this one offers a tenderness that the Cash classic can't touch. And that has everything to do with "Mama."
"Mother," Kacey Musgraves (2018)
This might be the finest 1 minute, 18-second piano ballad tribute ever written about a parent.
"One Heartbeat at a Time," Steven Curtis Chapman (2007)
An intensely satisfying and uplifting tribute to moms who "are changing the world one little heartbeat at a time"
"Mama Said," Metallica (1996)
Mighty Metallica pushes pause on the metal long enough for James Hetfield to deliver a heavy country-rock ballad written about his mother, who died of cancer when he was a teen.
"I'll Always Love My Mama," the Intruders (1973)
Here's a true Mother's Day classic, courtesy of these Philly soul champs and the legendary songwriting team of Gamble and Huff.
"Mama Said Knock You Out," LL Cool J (1991)
Here's a little trivia for you: It was actually LL Cool J's grandma, not his mama, who told the rapper to "knock you out."
"When the Crazy Kicks In," Francesca Battistelli (2014)
A fun country-pop number about a busy mom "pushed and pulled by a thousand expectations" who knows exactly what she needs to do in order to "be ready when the crazy kicks in."
"Mama, I'm Coming Home," Ozzy Osbourne (1991)
A pioneer in both the heavy metal and hard rock genres, Osbourne sure knows his way around a power ballad.
"Take Your Mama," Scissor Sisters (2004)
You simply won't find a more fun song on this list than this glam-dance-pop nugget.
"The Mother," Brandi Carlile (2018)
Remarkably intimate and revealing, the lyrics feel like they come straight from the pages of a diary.
"Hey Mama," Kanye West (2005)
One of the key early tracks that led so many to believe, rightfully so, that Ye is nothing short of genius.
"Mama Told Me Not to Come," Three Dog Night (1970)
Some might prefer the earlier Eric Burdon version or the later Tom Jones recording, but the definitive take belongs to Three Dog Night.
"Mama Don't Forget to Pray for Me," Diamond Rio (1991)
The country group delivers an achingly gorgeous plea from a son who's strayed too far from home.
"From Small Things (Big Things One Day Come)," Bruce Springsteen (2003)
This fun rocker was recorded during "The River" sessions (1979) but wouldn't actually see the light of day until much later — kicking off the bonus disc to 2003's "The Essential Bruce Springsteen" set.
"In My Daughter's Eyes," Martina McBride (2003)
The song is nothing short of breathtaking. Don't be surprised to find a tear or two in your eyes by the time this all-time-great vocalist hits the chorus for the second time.
"That's All Right," Elvis Presley (1954)
We'll close in the same fashion that we opened — with the kid from Tupelo, Miss. My mom would certainly approve.
Lauren Corona is a writer for BestReviews. BestReviews spends thousands of hours researching, analyzing and testing products to recommend the best picks for most consumers.