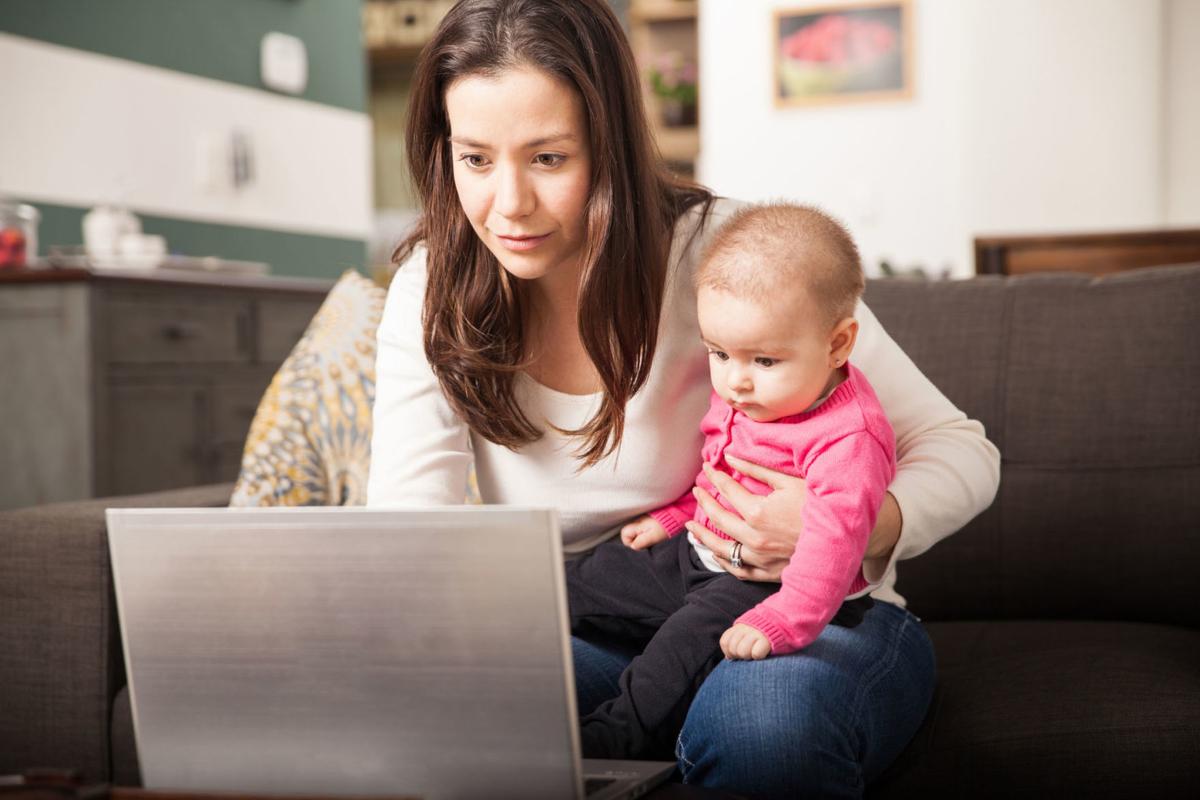 I've spoken with several women recently who have had their first or second child and have decided they don't want to go back to work full time if it means being in the office five days a week. If a company doesn't have a specific policy regarding working from home, and there aren't other employees currently working off-site, how can these women approach the subject? Is there anything they might be able to say or do to convince their employers to let them give working from home a try?
Amanda Augustine, a career advice expert for TopResume, says she had similar concerns when she was pregnant and looking for a new job.
"I was used to commuting three hours round-trip for work every day and didn't relish the idea of working in an office five days a week after my son was born," Augustine says. "That said, when I received an official job offer, I decided to focus my negotiation efforts around securing a flexible work arrangement rather than increasing the compensation.
While not every business is going to give new moms (or dads, for that matter) the go-ahead to work remotely when they become parents, the good news is that it is becoming an easier and a more acceptable practice thanks to video-conferencing software, project-management programs, file-sharing apps, and other technological advances, she notes.
Augustine suggests that anyone currently working in an office setting and want to telecommute part time take the following five steps:
1. Be honest with yourself. Before you propose a work-from-home arrangement to your boss, have an honest conversation with yourself to determine if working remotely is a feasible option, given your role. Consider the following:
Do you often work independently, or does your role require frequent collaboration with others?
How many of your in-person meetings could be conducted via phone or video conference?
Are you managing a team that requires your in-office presence?
2. Do your research. Review your employee handbook to confirm if there is a policy — or non-policy — for working remotely. Just because no one you know is currently working off-site doesn't mean such a policy doesn't exist. If there is no policy in place, don't let this discovery deter you. Instead, research sites like www.workingmother.com to find other companies — ideally competitors of your organization or ones that share similar traits, such as the company's size or industry — that allow at least some of their employees to work from home.
3. Develop a plan. Before you schedule time to meet with your boss, create a plan that includes the day(s) and hours you'd work from home, and the technology you'd use to perform your job well and stay connected to your in-office colleagues.
4. Consider how the company will benefit. A flexible work arrangement, when coordinated properly, can be a win-win for you and the company. Studies have shown that companies that provide work-flexibility options can avoid employee burnout, increase retention rates, decrease absenteeism, improve productivity, and improve overall employee morale. Have this information handy to support your proposal.