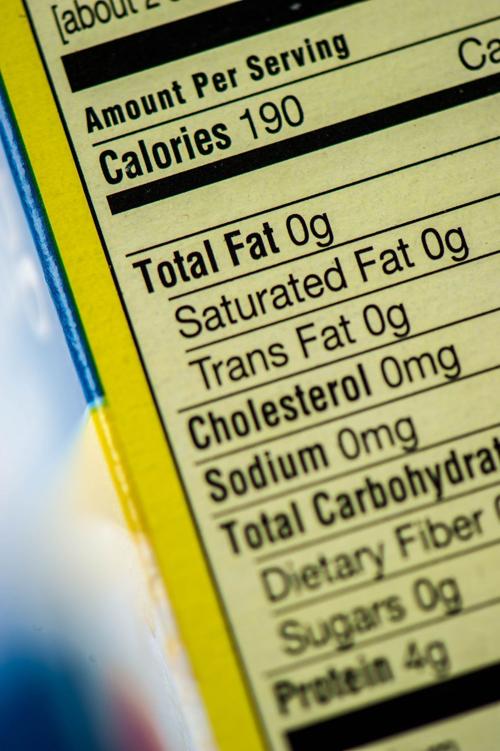 Did you ever wonder about those recipes that are on the back of the box of cereal, on cans of fruit, and on packages of frozen vegetables? It seems that almost every type of food that comes in a package has a serving idea or recipe somewhere on the label. The people in the marketing department at food companies like this "free advertising" because it gives the consumer another idea for using that food and, therefore, a reason to buy the product again. Consumers like it too, as a last-minute idea for supper.
Home economists in company test kitchens develop recipes for using their food products. The recipes are tested many times before they are put on a package. The home economists will even make purposeful mistakes to test the "limits" of a recipe. The cooking instructions are also tested many times before they are printed on the package, even with wording as simple as "microwave on HIGH for 5 minutes". Consumers must be able to easily understand how to use the product so that they will have success with it.
Recipes on the back of the box have changed over the years. In the 1950s, homemakers had more time to cook, and the recipes were more involved than they are today. Years ago people had less equipment and only a few cookbooks, but they spent more time in the kitchen. These days we have many appliances and all kinds of cookbooks, but we have less time for food preparation.
Today's homemakers cook fewer elaborate meals too. So, recipes on today's packages are simpler with fewer ingredients. A basic rule of thumb nowadays for recipes is "five ingredients or less, and 20 minutes or less to prepare." The term "speed-scratch cooking" has evolved in the last few years. It means "not quite from scratch, but still doing some cooking." Meal starters like the packages of frozen vegetables and pasta that include a packet of sauce would be a good example of speed-scratch cooking.
Culinary habits have also changed over the years. A wider variety of fresh vegetables and fruit is more readily available now than in the 1950s and 1960s. Serving sizes of meat are smaller than they were in the past. We now have a variety of pasta shapes, sizes, and even flavors, but in the middle of the last century one could find only spaghetti, macaroni, and egg noodles in the pasta section of the supermarket.
Recipes on food labels have changed over the years to reflect our evolving culinary habits. We now are in the year 2021, and we have a wider variety of foods available than ever before, even foods from many places around the world. Foods are more nutritious due to better transportation and storage and to increased knowledge of nutrition, agriculture, and food science. All the people who contributed to "the back of the box" over the years have helped us a great deal.
For more information visit the Clemson University Home and Garden Information Center on the web at http://hgic.clemson.edu