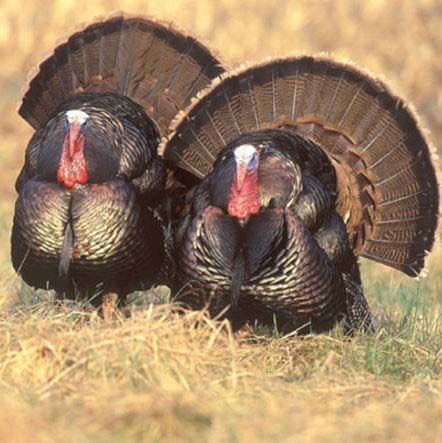 EDGEFIELD -- The National Wild Turkey Federation is praising the South Carolina legislature for passing a bill to address declining turkey populations.
The bill restructures season dates and limits for residents and nonresidents.
The new structure creates two regional season periods: April 1-May 10 for the Upstate and March 22-April 30 in the Lowcountry.
The NWTF announced its support for the later season opener in the Upstate as it more closely coincides with the South Carolina Department of Natural Resources' original proposal of April 10 as a start date.
Other provisions in the bill include:
A daily bag limit of one bird.
A one-bird limit in the first 10 days of the season, which is intended to reduce early season harvest so more gobblers will be available for breeding early in the season.
State residents will still be able to take three birds during the season and nonresidents will be allowed to take two.
A fee for turkey tags will be implemented to support future wild turkey research and management.
Development of an electronic check-in system for reporting harvests.
South Carolina State NWTF Chapter board members testified multiple times in the House and Senate promoting a later season open date, and NWTF members sent more than 5,000 messages to their senators and representatives.
"We thank our members for their participation in the legislative process, and our legislators, particularly committee chairs Sen. Chip Campsen and Rep. Bill Hixon, for taking the time to craft the legislation," said Joel Pedersen, NWTF director of government affairs.
"We couldn't have made the progress we did without the help of our state board and NWTF members who contacted their legislators," said Dal Dyches, South Carolina's state chapter president. "Although this isn't a perfect bill, we believe it is a step in the right direction for the state's wild turkey population."
The National Wild Turkey Federation was founded in 1973. For more information, visit www.NWTF.org.
Be the first to know
Get local news delivered to your inbox!