Local
breaking editor's pick top story
Teen entrepreneur to speak at character program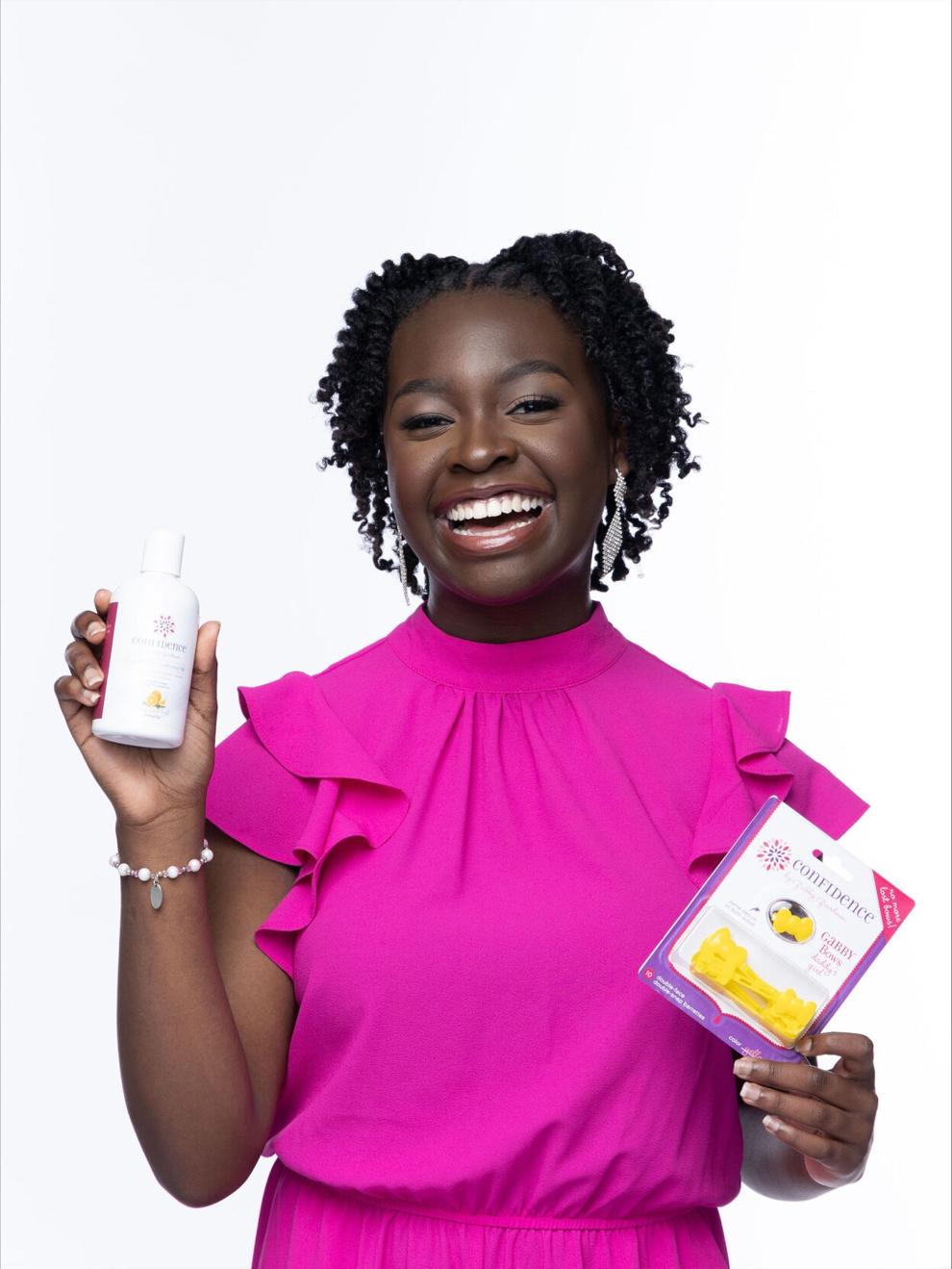 Orangeburg County Community of Character will hold its 21st annual Fifth Grade Outstanding Character Recognition Program on Thursday, Feb. 2.
The event will be held from 9:30 a.m. to 11:30 a.m. at Claflin University's Jonas T. Kennedy Center. The public is invited. Masks are required.
This year's keynote speaker is Gabby Goodwin of Columbia, who will provide motivational messages of inspiration.
Gabby is the CEO of Confidence, a company founded with her mom selling GaBBy Bows, the first patented and non-slip double-face, double-snap barrette.
A business owner at 7 years old, Gabby has been selling barrettes through her online store and has filled orders across the U.S. and in 13 countries.
At 15, Gabby expanded the company with the launch of her plant-based haircare products and the opening of a salon for girls: The Confidence Salon.
The company has grown into a global brand with Confidence products carried in retail and beauty supply stores in the U.S., Canada and South Africa.
Her entrepreneurial spirit has earned her many notable accolades. In 2015, Gabby was named South Carolina Young Entrepreneur of the Year. She was named Black Enterprise Teenpreneur of the Year 2018.
The company has received recognition as an Outstanding Diverse Business of the Year by the SCORE Foundation and, in 2022, Gabby was named Young Entrepreneur of the Year for the state of South Carolina by the U.S. Small Business Administration.
"I want to help young girls feel inspired to follow their dreams and achieve their goals with confidence in themselves," Gabby said.
Under the Confidence brand, Gabby has started a mentorship program, teaching young girls how to be entrepreneurs. More than 50 girls and their mothers have enrolled for mentoring and have started their own business.
"This marks our 21st year of bringing together fifth-graders from all across Orangeburg County to recognize those who have exemplified outstanding character," Orangeburg County Community of Character Executive Director Candace Berry-Vaughn said.
Each school has selected an honoree who embodies excellence in character and has also written an essay on what character trait they feel is most important.
Participating schools include Orangeburg County School District elementary schools, Felton Laboratory Charter School and Orangeburg Preparatory Schools.
"Over the years, students have heard and engaged in inspiring messages from local and nationally recognized presenters. I am particularly excited about this year's program because students will hear from a renowned speaker of their own generation letting them know character matters while you're young as well as when you're older," Berry-Vaughn said.
"Our children are growing up in a world where everything around them is increasingly leaving no room for strong character. I think confidence is the most important trait a child can possess and Gabby's brand and journey is a great example and reminder of why character development when our children are young is important," she said.