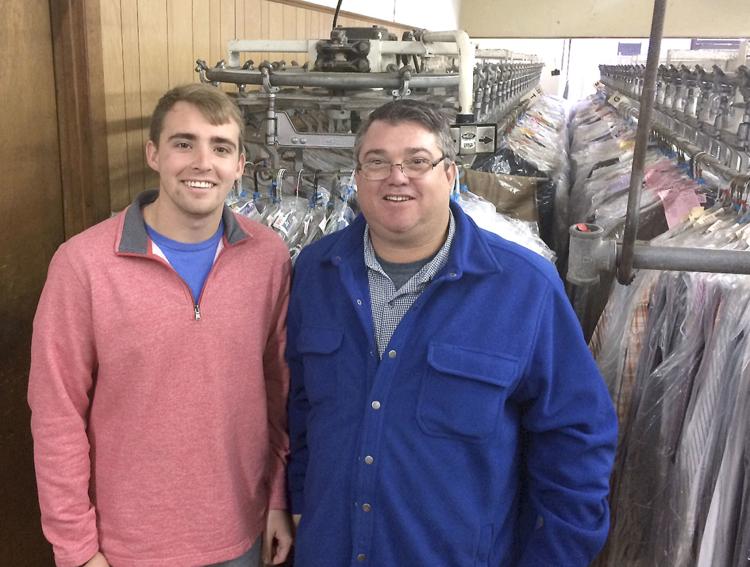 A family-owned and operated dry cleaning and laundry business is closing its doors after half a century of serving Orangeburg.
Bruner's Dry Cleaners and Laundry at 1395 St. Matthews Road is closing its doors Nov. 27.
"I greatly appreciate everything all the customers did and the support we had over the years," owner Greg Bruner said. "I wish them everything that their future will allow."
Even though the 51-year-old is sad to let the business go, Bruner says he "is ready to do something different in life."
Rent for the building he occupies continues to go up, making it costly to stay in business.
The business was co-founded in 1965 by his father, the late Robert Calhoun "Bobby" Bruner Sr., and Charles Rhoad as One Hour Martinizing. There was a single location at the Orangeburg Mall.
The store expanded to four locations: the mall, the A&P Shopping Center on Russell Street, Edisto Village and Chestnut Square, where it also had a laundromat.
In the early 1980s, Bruner and Rhoad split up the business with Bruner keeping the Orangeburg Mall and the Chestnut Square locations.
The other two locations were taken by Rhoad and his son.
In the early 1990s, the Bruners consolidated the dry cleaners and laundromat under one roof.
Bruner Sr. was joined by his sons, Greg and Clay.
Clay and Bruner Sr. passed away 10 months apart from each other in 2010.
The business became Bruner's Dry Cleaners and Laundry in 2012.
Greg took over in 2013, becoming the last remaining family member in the business.
Beyond serving customers' day-to-day needs, Bruner's has often gone beyond the call of duty.
Over the years, the business has donated its services to the First Presbyterian Church Women's Lunch Bunch Circle ministry "Our Father's Closet.'
The ministry aimed to provide clean coats to those without in the community. It is estimated at least 400 individuals were able to benefit from the ministry on an annual basis.
The coats were delivered to local charitable organizations including CASA, Hospice of the Regional Medical Center, Samaritan House, Cooperative Church Ministries of Orangeburg and the Orangeburg County Council on Aging, as well as area schools.
As the business winds down, Bruner is encouraging everyone who has clothes at Bruner's to pick up their items before the Nov. 27 closing date.