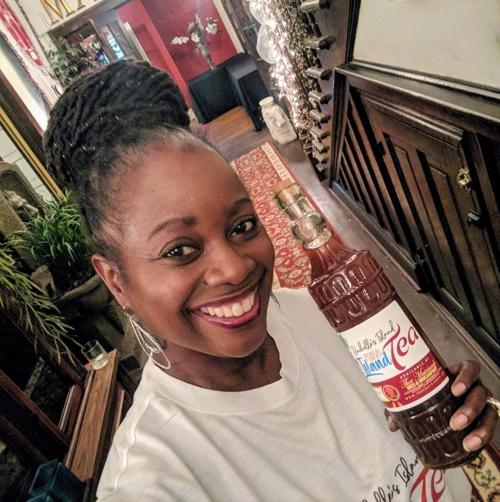 Rachelle Jamerson-Holmes has been named 2020 South Carolina Rural Small Business Person of the Year by the Small Business Administration South Carolina District Office.
SBA South Carolina District Director Gregg White and Ted Pitts, president and CEO of the S.C. Chamber of Commerce, recognized winners in a virtual awards ceremony hosted by the South Carolina Chamber of Commerce and the SBA South Carolina District Office. The ceremony took place Sept. 16.
An award-winning fashion designer, entrepreneur and motivational speaker, Jamerson-Holmes founded Rachelle's Island boutique in downtown Orangeburg nearly three decades ago. She has since expanded to include Island Cruises and Tours and Thee Matriarch Bed & Breakfast, Meeting and Events Venue. In addition to winning numerous business awards, Jamerson-Holmes is founder and president of Orangeburg's EmpowerHer Chapter of the American Business Women's Association.
"I am humbled and honored to be the recipient of the 2020 SBA Rural Small Business Person of the Year Award," Jamerson-Holmes said. "The fortitude required to persevere during these unprecedented times is fueled greatly by this prestigious recognition.
"As a proud Orangeburg native, I stand on the shoulders of all of those that have paved the way for my journey to be possible. Small businesses are the lifeblood of the U.S. economy and rural S.C. is filled with talented, skilled, innovative entrepreneurs and working professionals. I salute them all as well as the other SBA award recipients."
Every year since 1963, the president of the United States has proclaimed National Small Business Week, which is usually held in May. Due to COVID-19, SBA's national virtual event was held Sept. 22-24 to recognize the contributions of the small businesses that drive America's economy.
In honor of Small Business Week, the SBA South Carolina District Office holds its annual small business awards ceremony to celebrate small businesses and the business advocates who work to improve our state's entrepreneurial environment. Specifically, the ceremony honors the state winners of the SBA's small business awards competition, which begins in the fall of the previous year. The awards nominations undergo a strenuous clearance and review process to ensure that the winners selected are truly extraordinary.