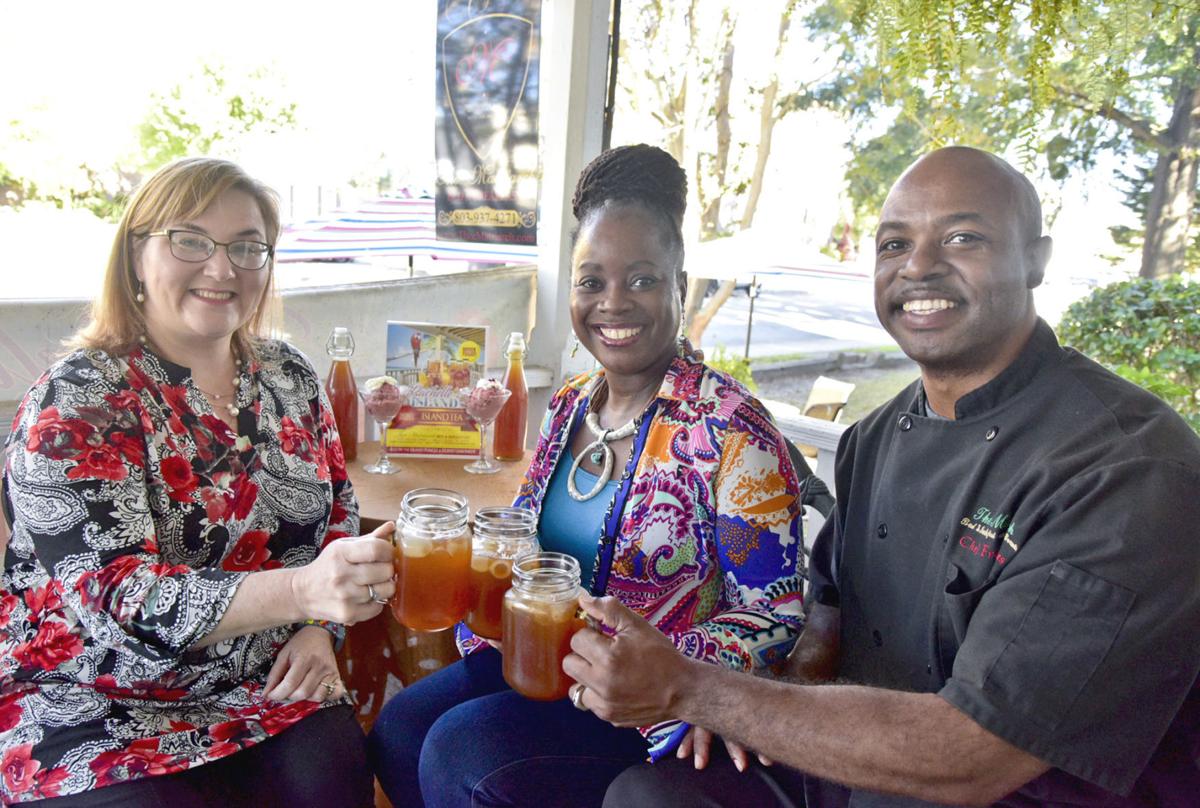 An Orangeburg tea won first place as the People's Choice Best Sweet Tea at the 7th Annual Sweet Tea Festival in Summerville.
The first-place honor went to Thee Matriarch Bed & Breakfast, Meeting and Special Events Venue, owned and operated by Rachelle Jamerson-Holmes and Chef Fred Holmes.
"We are totally grateful for this opportunity and thrilled about winning," Jamerson-Holmes said.
Rachelle's Island's World Famous Island Tea features tasty mango and other touches of the tropics infused.
Molly Willard, director of promotions and design at Summerville DREAM, traveled to Orangeburg to deliver the award.
"Rachelle and Chef Fred wowed our attendees with their Rachelle's Island World Famous Island Tea," Willard said. "I tasted it too, and it made you want to kick back in a beach chair with your toes in the sand.
"Congratulations to Thee Matriarch Bed and Breakfast on their big win at the 2018 Official Sweet Tea Festival and the People's Choice Best Sweet Tea."
Second place went to Ryan Homes with a berry-infused Tea. Third place went to Anthony Sappe of Squeals on Wheels BBQ Food Truck, who offered a more traditional flavor of Southern sweet tea.
"In search of how to celebrate the 26th anniversary of Rachelle's Island, I was searching the internet around 3 a.m. and stumbled upon the Summerville DREAM Sweet Tea Festival, which happened to be on the same day of our anniversary, Sept. 20," Jamerson-Holmes said.
"I thought to myself this is a great way to do something different, celebrate, promote and compete with our Rachelle's Island signature beverage, Island Tea.
"We had so much fun. We were received with open arms by the event director, Molly Willard, the citizens of Summerville, fellow vendors and tourists. We enjoyed watching festival attendees try to figure our tea blend. They would say 'Wow! What's in this tea?'"
Summerville DREAM is a non-profit organization affiliated with Main Street South Carolina, the National Main Street Center and the National Trust for historic preservation. It promotes downtown revitalization through event coordination, business education, advocacy, beautification and enhancement projects, tourism promotion, and marketing historic downtown Summerville to residents and guests.