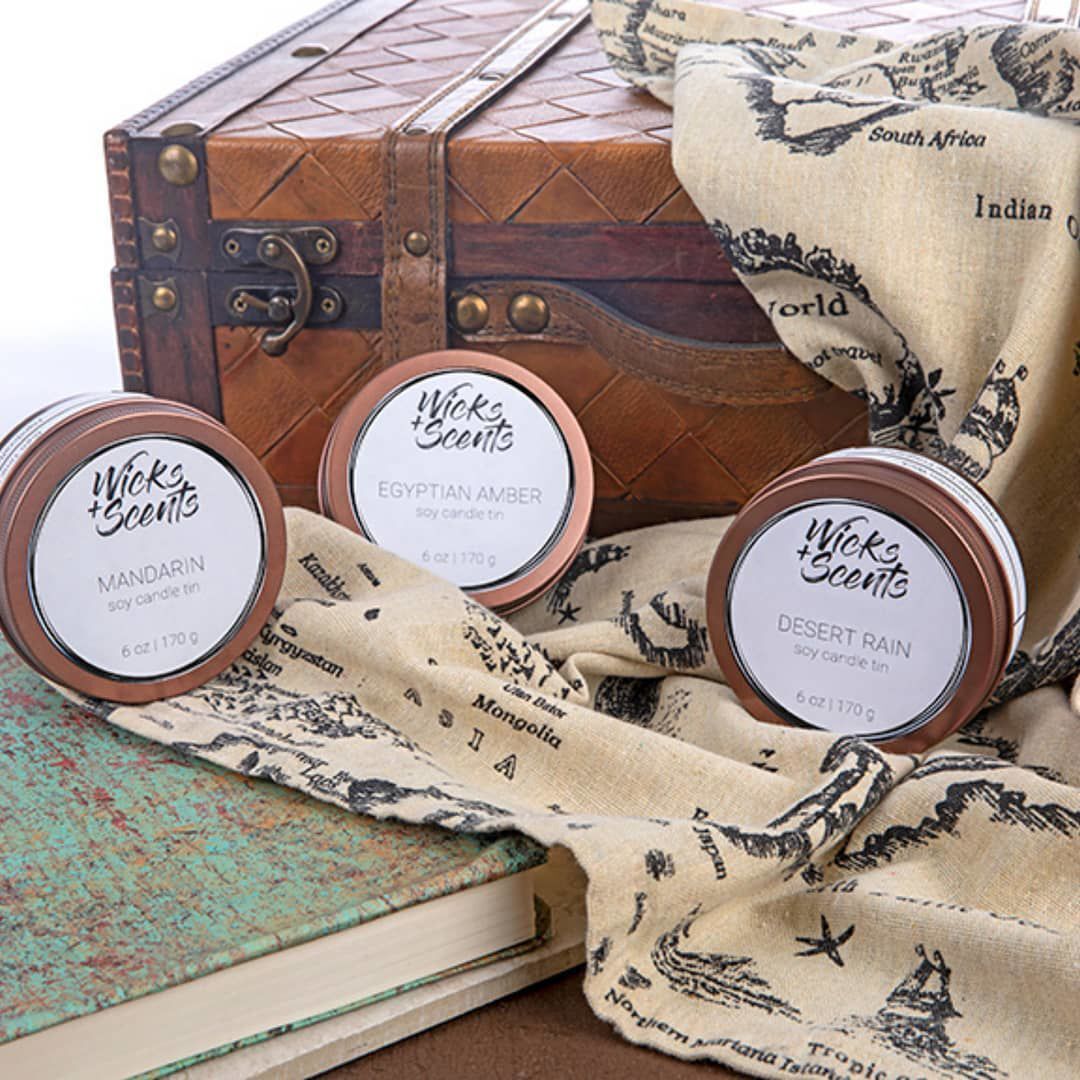 An Orangeburg businesswoman is one of three in the state to receive a grant through the South Carolina Community Loan Fund's Local Entrepreneur Acceleration Program, a business development program designed to support minority and women entrepreneurs.
LEAP is a 10-week course providing technical assistance and business plan development support to minority and women business people. The entrepreneurs presented their finalized plans to a panel of judges, and the top three received seed capital awards.
Shauna Cooper snagged the first-place prize of $30,000 to further develop her business.
Cooper, who specializes in hand-molded, artisan-style candles, is owner and creative director of Wicks + Scents, a home fragrance and body care products company.
"The competition was pretty much cut throat. So I wasn't sure if I was going to place, but I did know from this business plan I would have a road map to get me through the rest of the day," Cooper said.
"Now I have the funds to implement these ambitious goals that I have established for 2021. What I'm looking to do is do business expansion, getting into more stores. I've gotten several partnerships with wholesale marketplaces.
"They introduce my product to store owners across North America. They just match up, and then we work on a partnership to get my product into their stores. I also am selling my products on Amazon and Wayfair, and I was just invited to participate in a national subscription box service. So all of these things are happening at the same time," she said.
Cooper added, "As my business grows, I also want to be able to at some point have a warehouse to do some type of production in the county so that I can hire a small team of people to help with that."
"Shauna's business plan and pitch presentation was thorough and impressive. She gave attention to every detail of her plan and during questioning from the judges, she was extremely knowledgeable and confident. There was no question she was the winner," SCCLF Chief Lending Officer James Chatfield said.
"The most recent LEAP cohort was open to applicants across the entire state, and we received 150 applications for 15 open spots. After 10 weeks, we had 10 entrepreneurs present their business plans," he said.
Chatfield added, "To even complete the program, especially in the current challenging environment small business owners are in, is an achievement. The fact that Shauna rose to the top of a group of entrepreneurs throughout such a competitive process is a testament to how hard she worked to grow as a business owner."
The two other grant recipients were Nicolla Payne of Barnwell, who won $10,000, and Courtney Green of Rock Hill, who was awarded $5,000.
The SCCLF also awarded $45,000 in grants to three recipients through Feeding Innovation, its other business development program. Feeding Innovation is a 10-week course that provides technical assistance and business plan development support to entrepreneurs seeking to start or expand a healthy food business.
SCCLF's technical assistance programs and the resulting seed capital awards are made possible through support from financial and philanthropic institutions. LEAP was possible because of support from Wells Fargo's Diverse Community Capital program, TD Bank, and Truist. Feeding Innovation was funded by BlueCross BlueShield of South Carolina Foundation and Truist.
SCCLF is a nonprofit Community Development Financial Institution with offices in Charleston, Columbia and Spartanburg. Its mission is to advance equitable access to capital to build assets and benefit communities and people most in need of economic opportunity. It has financed more than $54.7 million in loans throughout the state since its inception in 2004, resulting in the completion of more than $361.3 million in community development projects.