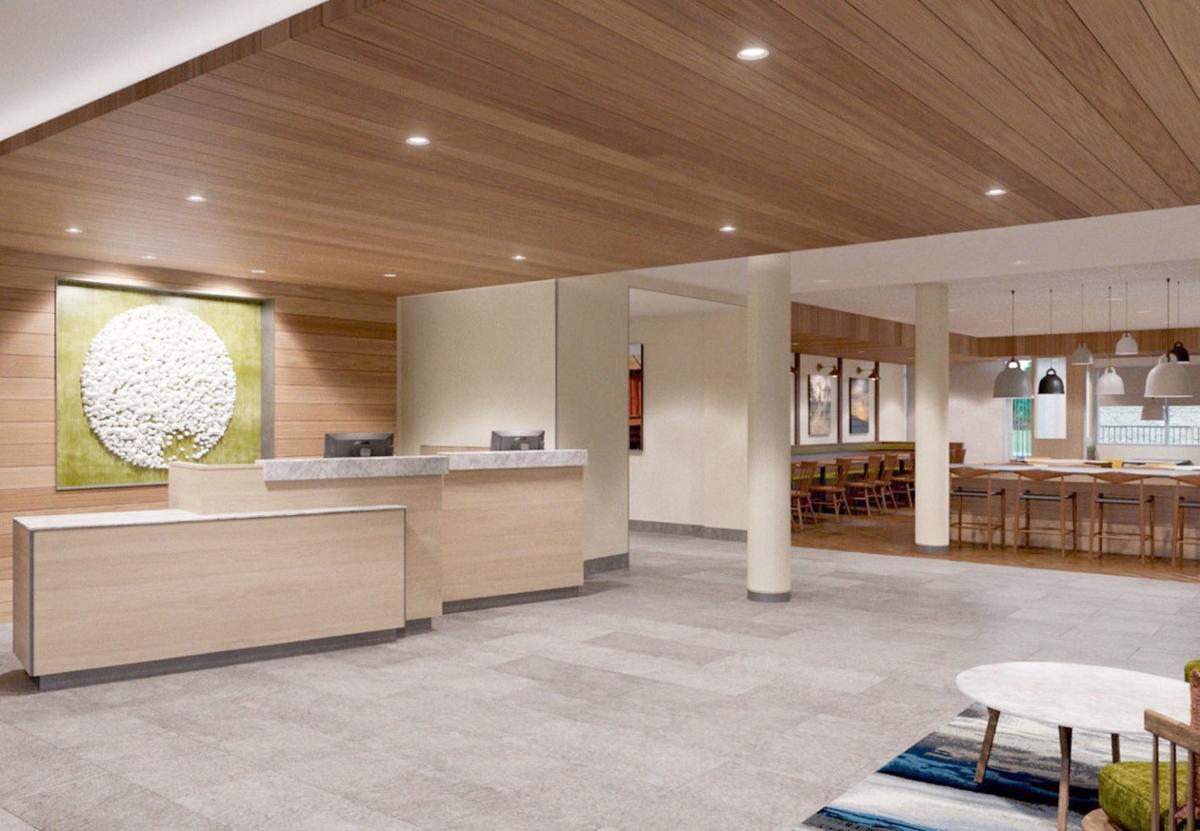 SANTEE -- The 91-room Fairfield by Marriott Inn & Suites in Santee is scheduled to open Monday with a new décor that provides guests with a feeling of warmth and calm while traveling.
Located at 9074 Old Highway Number Six, the Fairfield Inn & Suites Santee will operate as a Marriott franchise, owned and managed by Santee Management Inc.
Located directly off Interstate 95 at Exit 98, the Fairfield offers guests convenient access to Lake Marion, Santee Cooper Golf Resort, Lake Marion Fishing Excursions and numerous independent restaurants.
"Delivering both function and comfort, our new design and décor elevate the Fairfield brand, setting a new standard in the moderate tier category," Janis Milham, senior vice president and global brand leader, Classic Select Brands. "At Fairfield Inn & Suites, we provide an easy, positive and productive travel experience, as well as the promise of consistent and reliable service at an exceptional value. The Fairfield Inn & Suites Santee is a truly stunning example of the brand's contemporary look and feel, and we are pleased to introduce Fairfield Inn & Suites hotels in the Santee area."
You have free articles remaining.
The new décor package is warm, timeless, forward-thinking, and inviting with simple nods back to the brand's heritage, Milham said. Specific elements meant to evoke feelings from the Fairfield Farm include a farmhouse table in the lobby for gathering and connecting, photography from the Fairfield Farm serving as artwork in the lobby and guest rooms, natural materials and unique textures featured throughout, and a history wall in every property showcasing the brand's roots.
The new guestroom was designed with the modern traveler's needs to stay productive on the road in mind without overcomplicating, Milham said. Each room features a modern lounge chair, serving as both functional and comfortable to either work or relax in. The artwork in the room takes center stage with the window treatment acting as a focal point, displaying photography taken at the Fairfield Farm. The material is sheer and allows light to pass through the photography, warming up the room and creating a comfortable environment.
The guestrooms also feature a mobile desk, a comfortable couch, refrigerator, coffeemaker and microwave. Milham said. Each room also features the latest in-room entertainment technology, allowing guests to access their Hulu and Netflix accounts, as well as YouTube, Pandora and Crackle, through the SmartTV in their guestroom, as well streaming through their mobile device with Chromecast.
Additional hotel amenities include an outdoor swimming pool, a fitness center, valet laundry service, complimentary Wi-Fi with access points in all rooms and public spaces, as well as fax and copy services, and offers 1,100 square feet of flexible meeting space to accommodate functions of up to 50 people, as well as a boardroom that seats eight people.
The Fairfield Inn & Suites Santee will utilize the Marriott Mobile Key app, allowing guests to bypass the front desk during check-in. A complimentary hot breakfast, featuring oatmeal, scrambled eggs, sausage, make-your-own waffles and other healthy items, such as fruit, yogurt, and whole grain cereals and breads is also available.