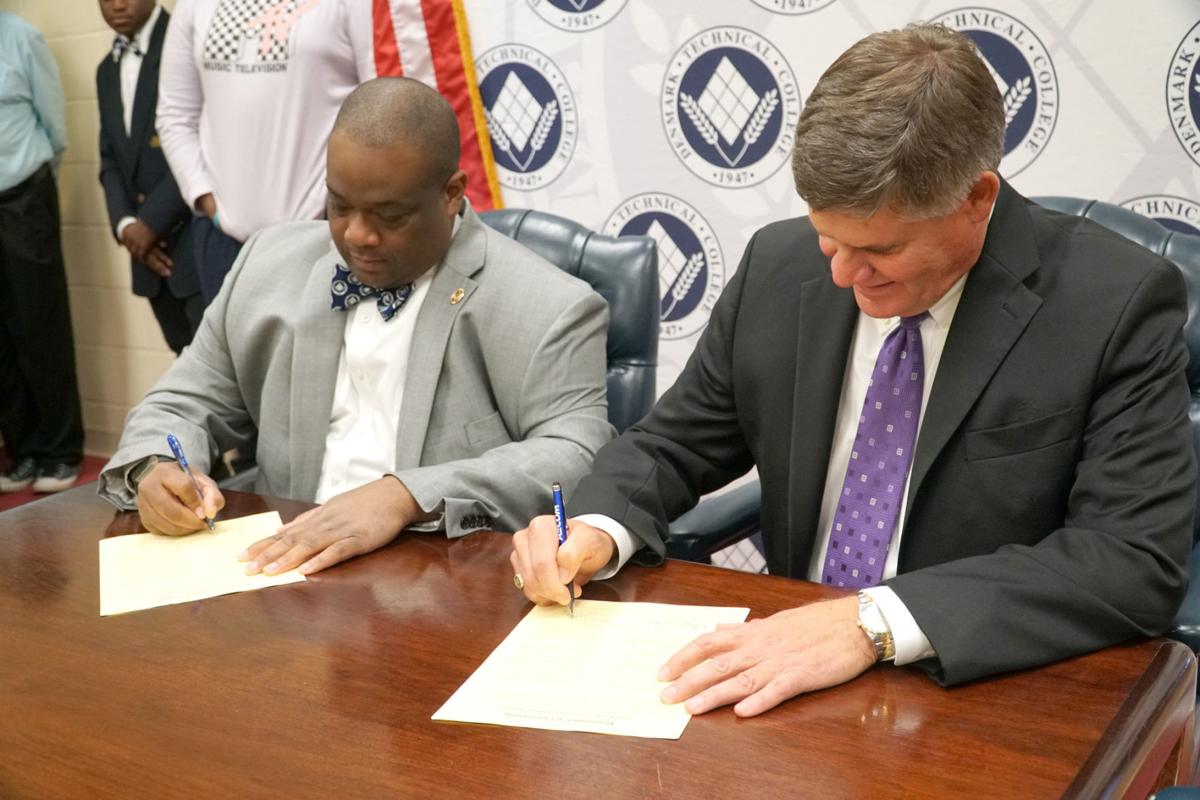 AIKEN – DOE-EM's Savannah River Site's liquid waste contractor Savannah River Remediation (SRR) signed a memorandum of understanding with Denmark Technical College, one of South Carolina's historically black colleges and universities, to help students prepare for their future careers.
DTC provides a two-year program that allows for a mix of traditional and non-traditional students to attend programs that help them achieve their educational and career goals. SRR committed to help DTC by signing the agreement outlining its commitment to the school.
SRR is charged with remediating over 35 million gallons of radioactive liquid waste stored in 43 million-gallon-capacity storage tanks and operationally closing the waste tanks. The highly technical work to accomplish the SRR mission requires a workforce that is educated in the areas of Science, Technology, Engineering, Arts, and Math (STEAM).
You have free articles remaining.
Technical schools like DTC are an asset to SRR because they offer STEAM-related programs, such as computer technology, welding and engineering technology, among others, which give graduates the skills for future employment.
SRR plans to facilitate opportunities for students per the agreement by hiring students into its summer intern program, comparing various DTC program curriculums to industry needs, providing mentoring opportunities and identifying students to be considered for SRR jobs.
As an advocate for STEAM-focused education, SRR President and Project Manager Tom Foster signed the MOU on behalf of SRR.
"Education is one of the best ways a person can improve his or her quality of life," Foster said. "By facilitating educational and career advancement opportunities, we are helping members of our community reach their potential, while ensuring SRR continues to lay the groundwork for future work opportunities."
SRR is a team of companies led by AECOM with partners Bechtel National, Jacobs and BWX Technologies Inc. Critical subcontractors for the contract are Orano, Atkins and AECOM N&E Technical Solutions.
"By facilitating educational and career advancement opportunities, we are helping members of our community reach their potential, while ensuring SRR continues to lay the groundwork for future work opportunities."

SRR President and Project Manager Tom Foster