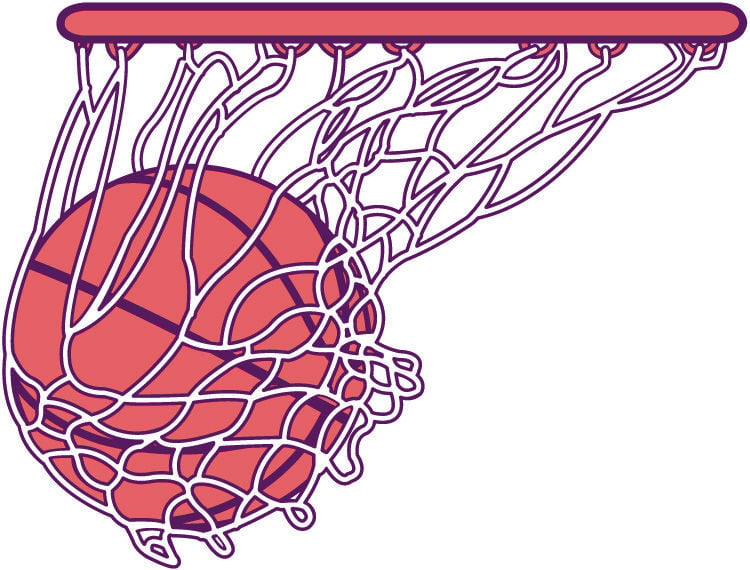 SC State falls in opener to App. State
Four players reached double figures and 10 scored as Appalachian State men's basketball posted an 81-61 victory at South Carolina State in the season opener for both programs on Wednesday inside Orangeburg's Smith-Hammond-Middleton Memorial Coliseum.
The 20-point road win marks the largest season-opening road victory for the Mountaineers (1-0) since the 1966-67 season opener. In addition, it marks the Black and Gold's third 20-point road win under head coach Dustin Kerns.
SC State (0-1) trailed most of the game, but the youth movement was obvious, as the Bulldogs were led by freshman Floyd Rideau Jr. with 16 points, while freshman Latavian Lawrence added 10 points and 7 rebounds, and freshmen Jemal Davis and Themus Fulks added 8 points apiece.
Down 47-20 at the half, SC State rebounded from the 27-point deficit to only fall by 20 points.
App State shot 55.4 percent (31-of-56) from the field and went 10-of-12 (83.3%) from the free throw line. The Bulldogs shot 26-of-55 (47.4%) from the field.
 The Bulldogs play next on Saturday at Bowling Green University in Ohio, before playing at Clemson next Wednesday at 6 p.m.
Tigers down Miss. State
MELBOURNE, Fla. (AP) — PJ Hall had 10 points on 5-of-6 shooting and grabbed seven rebounds to help Clemson open the season with a 53-42 win over Mississippi State in the Space Coast Challenge on Wednesday night.
The tournament, originally planned as the Cancun Challenge, was hosted by Eastern Florida State College.
Al-Amir Dawes added 10 points for the Tigers, who pulled away with a 13-2 run to lead 46-30 with 9:13 left in the game. Nick Honor had five points and Alex Hemenway added four during the burst. The Bulldogs twice closed the deficit to nine but got no closer.
D.J. Stewart Jr. and Tolu Smith led Mississippi State with 12 points each. Smith also grabbed 10 boards.
Clemson's Aamir Simms, who was named to the All-ACC Preseason First-Team, fouled out after playing only eight minutes. He finished with four points on 1-of-5 shooting.
Clemson faced Purdue in the championship and Mississippi State took on Liberty in the consolation game Thursday night.
Clemson women down Furman
CLEMSON — Opening the 2020-21 season with a commanding victory, Clemson defeated Furman 83-43 at Littlejohn Coliseum on Wednesday.
Gabby Elliott, Weronika Hipp and Delicia Washington showed out and scored in double figures in their Tiger debuts. Closing out the game on a 20-0 run, the Tigers ran away with their season-opening win, dominating the Paladins from start to finish.
Clemson (1-0) shot 49.2% overall, and Furman (0-1) was limited to a shooting percentage of 28.3. The Tigers connected on 7-of-18 shots from beyond the arc and racked up 28 points off the Paladins' 21 turnovers.
After sitting out last season as a transfer, Washington fared well in her first Tiger performance, going 6-of-8 from the field and finishing with 14 points and three rebounds. As for Elliott and Hipp, the true freshmen played like veterans while introducing themselves to the college game. Elliott, who shot 9-of-14 from the floor, led all scorers with 23 points and also tallied six boards. Hipp went 4-for-7 on field goal attempts, knocking down a pair of 3-pointers as part of her 11-point showing.
Following a short turnaround, the Tigers will return to the court and battle the Presbyterian College Blue Hose (0-0) on Friday, Nov. 27. The contest at Littlejohn will tip off at 5 p.m. and air on ACC Network.
Carolina exhibition canceled
Due to a delayed delivery of Coker's COVID-19 testing results in advance of Wednesday night's exhibition, the matchup vs. the Cobras was canceled, the University of South Carolina announced.
South Carolina continues to prepare for its season opener vs. Liberty on Saturday at the Hall of Fame Classic in Kansas City.