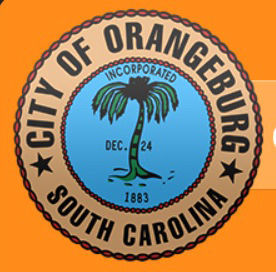 The coronavirus pandemic has forced county and city government officials to examine ways to deal with revenue losses associated with reductions in tax revenue, even as some balance public health costs associated with keeping people safe.
"We're concerned about revenue, and we're also concerned about the revenues of the businesses and other entities in our communities such as the hospital and the universities," Orangeburg City Administrator John Yow says. 
The city's fiscal years runs from Oct. 1 through Sept. 30.
"We only have actual seven-month numbers, but I can tell you that we're projecting our business license revenues to be $60,000-plus less than were budgeted. You have to take into consideration that we extended our business license due date to June 1," Yow said, noting that a better picture of the losses in business license revenue will be gotten by the end of June.
The date of receipt for hospitality and accommodation taxes was also extended during the pandemic.
"Both of those things were done by the city in an attempt to assist local small businesses with their cash flow to make those due dates," Yow said.
He said, "We do expect revenue shortfalls to be significant because, of course, we know restaurants were closed other than takeout. But those numbers just haven't come in yet because we extended the deadline in an attempt to help the small businesses," he said, noting that restaurants are part of the hospitality tax.
"I also anticipate there being less accommodation tax due to hotels not being open," Yow said.
The city's Department of Public Utilities extended its service cutoff dates to assist homeowners who were having income issues from being laid off or furloughed during the pandemic. The city's sanitation fees are collected on DPU bills, and Yow expects them to be off for April because of the DPU extensions made for citizens.
"That is also a number we expect to rebound, but we haven't fully collected for the month of April or March. Now, for the persons who have paid their utility bills, of course we've collected that. But those who that are delinquent and haven't been paid, we haven't got those sanitation fees in yet," Yow said.
"Fire contracts are down at this point $50,000-plus, but some of these other numbers are not coming in yet because we extended" the deadline for receipt of their payment, he said.
He is pleased with activity still being brought in through the building permit department.
"Building permits are still ongoing, but they are down for April and so far through May. But people are coming in and getting building permits. We have not shut down that department. Now we don't do the face-to-face and everything like we used to, but we've taken many building permits online and people have been able to drop them off in a box," Yow said.
"People have come in and paid their bills on many things throughout this, and we want to thank those persons," Yow said.
The city administrator also reported that jet fuel sales at the airport fell off more than 80% in April.
"We've sold 10,000 gallons-plus less fuel than what we would normally sell in that month," he said, but the city is receiving $69,000 in federal funds for income at the airport.
"That will greatly assist in offsetting loss of revenue and any additional expenses we've had at the airport. While cities the size of Orangeburg did not get any direct funding for their other operations under the CARES Act, we are actively pursuing any funds we can go after that were allocated to different areas that we can go toward a competitive grant process," Yow said.
Revenue losses were also incurred with the closure of Hillcrest Golf Course.
"Hillcrest is going to be down $40,000 to $50,000. It will take a long period of time to make that money back up. We had to weigh the exposure we had for employees and the public there. Until we got to a point where we could safely operate, we could not put those employees and the public at risk," Yow said.
He added, "Some of our facilities that we normally rent, we've not been able to rent for large gatherings such as Stevenson Auditorium and other rental facilities.
Budget adjustments have had to be made, the city administrator said.
"We're only seven months into it with our numbers, but some of our operations have closed down. For example, we're not able to have summer camp, we're not able to have baseball to date. We're not able to eliminate all of the expenses, but some of the expenses in some of the programs that have been suspended or canceled have gone away.
"Council has continued to pay all employees to date, and we have not furloughed any full-time employees, but as we go in through the budget process, all areas will be looked at," Yow said.
He said council will be discussing ways in which budget cuts can be made.
"We're looking at cutting things and reallocating some resources. We had the discussion about one of our programs that we run seven days a week. Will it make more sense to run it four five days a week going forward? So the new normal will be different," Yow said.
He added, "As we get a clearer picture in our crystal ball, some of those outside agencies could see a reduction in funding. That would not be our goal, but that will be a council decision."
The city administrator said he would like to see the state fully fund the Local Government Fund.
"Hopefully they will do that. The state has been discussing what to do with the federal money that it received. The state has not announced if any of those funds will be allocated toward local governments, but we will certainly monitor that and, hopefully, some will be and if not directly to local governments, I hope that it is allocated to small businesses throughout our communities," Yow said.
As the city continues to deliver essential services, he said a lot of what happens in the future "depends on what is developed in testing and in vaccinations."
"We've got to be poised to adapt our budget and operations for whatever scenario does develop. That's the best I can put that. Fortunately, the city has managed its financing and budgeting over the last 20 years to where we have been able to manage our cash flow during this time without any major setbacks," Yow said.