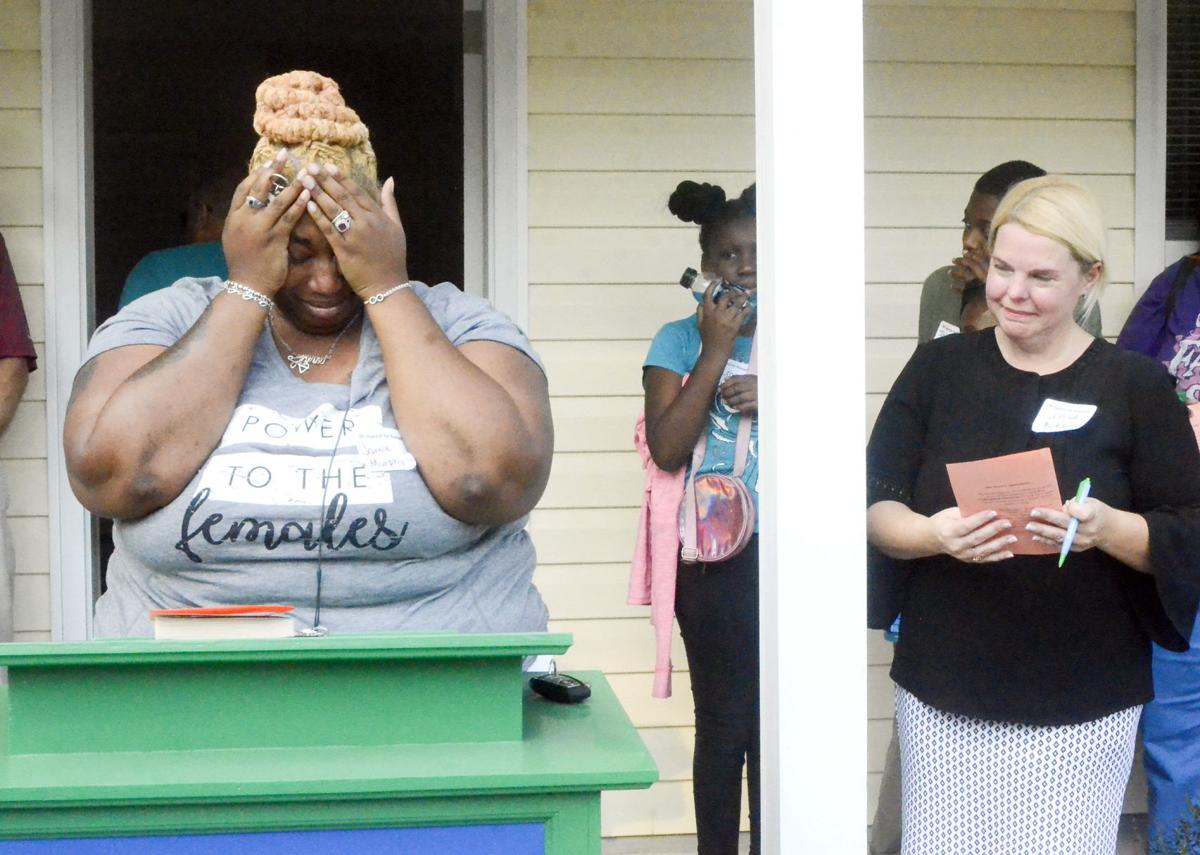 COLUMBIA – Ever-increasing housing costs and income inequality has led to 1 in 7 South Carolina households spending at least half of their income on housing, labeling them as severely cost-burdened.
Further, the S.C. Housing Authority recently reported that 32% of households in the state are unable to meet basic needs such as food, clothing and transportation.
For these reasons and more, Nancy Lee, new executive director of the South Carolina Association of Habitat for Humanity Affiliates, says the importance of home affordability cannot be overstated.
Lee has 14 years of nonprofit leadership experience and brings a background of exploring innovative solutions for such problems to her new role. While working at the Habitat for Humanity affiliate in Richmond, Virginia, Lee was part of a team that led to a 2014 law change that increased the pool of affordable housing properties available to nonprofits, while simultaneously adding tax revenue back to the city.
"Land acquisition is a continual struggle for nonprofits," Lee said. "We need community, corporate and government partners in order to overcome affordability challenges. By working alongside city officials, we were able to turn excessively tax-delinquent, vacant properties into low-income housing for hard-working families."
In her new position, Lee supports more than 30 South Carolina Habitat affiliates -- strengthening advocacy, promoting statewide partnerships and facilitating opportunities to expand the number of families who can experience the joy and peace that accompanies affordable home ownership.
One initiative of particular importance to Lee is the Cost of Home campaign, which Habitat launched in June to draw attention to the fact that in no state or county in the U.S. can a worker earning minimum wage afford a modest two-bedroom rental home at fair market rent by working a standard 40-hour work week. In fact, out of more than 3,000 counties nationwide, only 28 provide minimum-wage workers the ability to afford even a one-bedroom rental home at fair market rent.
"To put those statistics in perspective," Lee shared, "Here in South Carolina, a worker earning the minimum wage of $7.25 an hour would have to work 81 hours each week to afford a modest one-bedroom rental home at the fair market rental rate. Suddenly, an individual must choose between groceries, transportation, health care – or housing – for their family. There simply aren't enough hours or dollars to make it all work."
The importance of housing goes beyond individual households, impacting local businesses and the state's economy. A study by College of Charleston's Office of Tourism Analysis concluded approximately 60% of hospitality workers who work in Charleston don't live on the peninsula. The Post and Courier conducted its own overview and discovered that between 2011-2016 rental rates had grown almost twice as much as the region's wages.
"For those who don't think affordable housing is a topic they should care about, consider what happens to the economy and livelihood of Charleston when hotels, restaurants, and local industries are unable to hire or retain workers. Would the city continue to be ranked among the world's most desirable destinations if many of its main attractions were no longer viable?" comments Lee. "Beyond giving back to feel good, supporting affordable housing solutions makes sound business sense."
Habitat for Humanity has made a significant impact in South Carolina ensuring residents have a safe and decent place to call home. A 2017 fiscal year analysis concluded that Habitat affiliates in South Carolina invested approximately $26 million in constructing new homes, operating their ReStores, paying staff, and operating their offices. For every house Habitat built, $537,274 was added to the economy. For the local counties, it is estimated that the impact of property taxes collected annually from the 2,800 statewide Habitat homes was approximately $2,500,000.
The business news you need
With a weekly newsletter looking back at local history.