5 financial tasks you should tackle by year-end
Have personal finance questions? The experts at NerdWallet have answers.
5 financial tasks you should tackle by year-end
A task without a deadline is just wishful thinking.
Sometimes, you can get away with procrastinating. If you never get around to alphabetizing your spices, no one's life will change. But putting off some tasks could have a huge impact on loved ones.
The close of the year is a good time to set some firm deadlines to make sure you won't leave a financial mess for people you love if you unexpectedly die or become incapacitated. Consider putting these items on your to-do list with a Dec. 31 due date:
1. Check your beneficiaries
If you need convincing that updating beneficiaries is important, consider the case of David Egelhoff, a Washington state man who died two months after his divorce was final in 1994. Because he had not changed his beneficiaries, his life insurance proceeds and pension plan were paid to his ex-wife rather than his children from a previous marriage. The children sued, and the case went all the way to the U.S. Supreme Court, which ruled in 2001 that the beneficiary designations had to be honored.
You're typically prompted to name beneficiaries when you sign up for a 401(k) or other retirement account. Beneficiaries also are usually required when you buy annuities or life insurance. You often can check and change beneficiaries online, or you may need to call the company to request the appropriate form.
2. Review pay-on-death resignations
You may not have been required to name beneficiaries when you opened your checking account or a non-retirement investment account. Instead, financial institutions may offer a "pay on death" option. This allows you to name a beneficiary who can receive the money directly. Otherwise, the account typically has to go through probate, the legal procedure to distribute your property after you die.
Some states also have "transfer on death" options for vehicles and even real estate. Like pay-on-death accounts, these options allow you to pass property directly to heirs without the potential delays and costs of probate.
Beneficiaries can be added to vehicle registrations in Arizona, Arkansas, California, Colorado, Connecticut, Delaware, Illinois, Indiana, Kansas, Maryland, Missouri, Nebraska, Nevada, Ohio, Oklahoma, Texas, Vermont and Virginia, according to self-help legal site Nolo. To add or change a beneficiary, you apply for a certificate of car ownership with the beneficiary form.
Transfer-on-death deeds for real estate are available in Alaska, Arizona, Arkansas, California, Colorado, District of Columbia, Hawaii, Illinois, Indiana, Kansas, Minnesota, Missouri, Montana, Nebraska, Nevada, New Mexico, North Dakota, Ohio, Oklahoma, Oregon, South Dakota, Texas, Virginia, Washington, West Virginia, Wisconsin and Wyoming, according to legal site Nolo. To add or change a beneficiary, the deed must be submitted to the appropriate county recorder.
3. Update insurers — and your heirs
Insurers usually don't pay out life insurance proceeds until someone files a claim. But far too often, heirs are unaware that the money exists. A Consumer Reports investigation in 2013 found about $1 billion in life insurance proceeds waiting to be claimed.
Updating your contact information with your insurer also may help prevent policies from lapsing. I just heard from a reader who lost her long-term care coverage because she'd moved, forgotten to tell her insurer and failed to notice she hadn't been billed. Many insurers will allow you to name someone who can be notified if a payment is overdue or they can't find you. You'll want to keep the contact information for those back-up people updated with the company, as well.
4. Visit your safe deposit box
If you forget to pay your annual fee and your bank can't find you, after a few years your safe deposit box will be drilled and the contents turned over to the state. Photos and documents could be destroyed and family heirlooms sold at auction. Visit your box once a year to make sure your payments and contact details are current. Leave clear instructions with your executor or your heirs about where to find the box and its keys.
5. Create or revise powers of attorney
Powers of attorney allow others to make financial and health care decisions for you if you become incapacitated. If you don't have these documents, or the designated people have died or are otherwise unavailable, your loved ones may have to go to court to take over. The expense and delay can add trauma at an already difficult time. Spare everyone that pain by naming a backup person or two and reviewing the documents every year to make sure the people named can still serve.
How to break free of your parents' money patterns
You can likely thank (or blame) your parents for some aspects of how you turned out. Maybe you have your mother's eyes or your dad's habit of chewing with your mouth open.
How you manage money is another thing you likely picked up from your parents — whether they intended you to or not.
While nearly 90% of parents believe it's important for their kids to grow up with good financial habits, almost half don't know how to discuss money with their kids, according to a 2019 survey of 1,000 parents conducted by Edelman Financial Engines, a financial adviser firm. Further, 25% of respondents never or almost never talk to their children about household finances, the survey found.
If your family avoided financial topics, you may find yourself uncomfortable managing money and unaware of the effect your parents had on your financial behavior. But part of growing up is acknowledging what you learned from your parents — both good and bad — and correcting course as needed.
To claim your financial independence, define what your money goals are, understand how to achieve them through daily actions, and focus on long-term financial freedom.
Know your history and your ideal future
If you don't already, track your money management for a month. Document your income, bills and savings.
Now think about how your parents managed money while you were growing up. Look for areas of overlap to understand the money habits you learned. Did your parents carry loads of credit card debt or run behind on bills? Maybe they were frugal savers. If you aren't sure how your parents handled finances, ask them.
"I think having the money conversation with your parents is important, especially if you come from a household where money wasn't actively talked about," says Paul Golden, managing director of communications at the nonprofit National Endowment for Financial Education. "Ask about the challenges they dealt with and how they managed them."
Next, think about where you want to be. "Put financial goals in perspective of life goals," says Kristen Holt, CEO of GreenPath Financial Wellness, a credit counseling and financial wellness organization. "Maybe you want to retire early, or spend time writing a book, or spend time with kids when you have them. What's the life that you want to have?"
Tip: Compare your money history to the financial future you desire. If you dream about being a homeowner, for example, but find that you aren't saving enough monthly to build up a down payment, see how you can adjust your spending habits.
Rework your money habits
As you reviewed how you handle money, you probably started to see some patterns. Financial habits are built on daily actions. Identify those you can take to meet your money objectives.
"Once you have your goals articulated and prioritized, understand that you can't make everything happen all at once," says Levi Sanchez, founder of Seattle-based Millennial Wealth, a financial planning firm. "But you can start the better behaviors and habits that can get you there."
Budgeting is a simple, powerful habit. The 50/30/20 budget, where half your income covers needs, 30% goes to wants and 20% covers debt payments and savings, is an effective method to ensure you channel your money in a way that supports your vision.
Sanchez recommends automating habits so your goals are easier to achieve. If you want to increase your emergency fund, set up regular transfers from your checking account or paycheck so you don't have to think about it.
Tip: Break your goals into smaller, easily achievable actions. Each of these steps will help you build the money habits that create financial independence.
Focus on the long term
The point of carving out your financial independence is to ensure you are making informed money decisions that reflect your values. But it's also about setting yourself up for long-term financial success. That means sticking to healthy habits but being flexible enough to respond to life changes.
"Part of your money habits should be regular assessments of how you're doing," Golden says. "We all need to be realistic that things financially are not always static. You're going to ebb and flow out of different circumstances."
Tip: Your financial goals and priorities will likely change over time. Check to make sure your habits are on track every quarter. And reevaluate your goals annually, so your money management evolves along with your priorities.
Is a recession coming? How young investors can prepare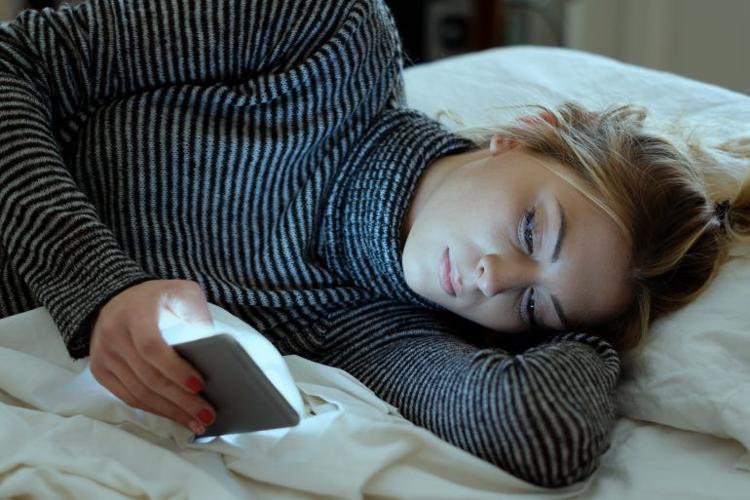 Millions of young workers entered the job market in the wake of the Great Recession, and after enjoying over a decade of a bull market, those workers are likely to be less prepared to handle the economic stress of a recession. Thinking about the prospect can be scary.
Based on the history of the market, there is always a next recession — it's simply a matter of when that next recession will be. Since no one really knows when an economic downturn can hit — an International Monetary Fund study from last year found that between 1992 and 2014, economists failed to predict 148 out of 153 recessions globally — preparation is key. Here's how to ready your portfolio for a recession.
Think about rebalancing
Don't discredit your emotions when it comes to investing, because knowing how you'll react to market fluctuations can help determine how you allocate your investments.
If you think you would pull your investments out when the market starts heading south, having all of your money in stocks may not be for you. Stocks provide the growth long-term investors need, and young investors should have a heavy stock allocation for that reason. But they're also inherently riskier than more stable investments, like bonds. If you have a portfolio that reflects your age and long time horizon, but a disposition that is more risk-averse, you may want to rebalance into a slightly more conservative portfolio so you can feel confident and weather a recession with as little stress as possible.
If you're not sure how to do that, consider opening an account with a robo-advisor, a digital investment management service that will help you determine your risk tolerance and then select and manage your investments for you.
Take the time to diversify
As you rebalance, pay attention to how your portfolio is diversified. Diversifying your investments reduces your risk just like spreading out your pieces in a game of Battleship — if they're all in the same place, they're more likely to get sunk.
Diversification doesn't just mean allocating your money across different forms of investments like stocks or bonds. You also want to spread your money across industries, geographic locations and companies of various sizes. This is always important, but careful diversification can especially protect you during a recession.
Invest in the necessities
Utilities are a classic lower-risk investment, but why? Utilities are essentials, and hopefully, most people will not have to forgo them during a recession. Household goods and other necessities are also considered recession-friendly investments.
It would be rash to move your entire portfolio in this direction, but adding a utilities or consumer staples index fund or exchange-traded fund can add stability to your portfolio even if the economy starts to feel uncertain. Here's more on investing in index funds.
Note: You'll probably see lots of articles claiming a particular investment is recession-proof. It's OK to listen to the buzz, but don't buy into the noise without researching the company and industry. And regardless of how much research you do, resist the urge to try to beat the market.
Preserve your portfolio
Losing a job or having no emergency fund can force investors to dip into their investment savings. Retirement may feel far away, but don't let that lull you into thinking of those retirement dollars as an emergency fund. The time to get your ducks in a row is before a recession hits: That way, you can deal with potential blows to come without taking money out of your portfolio.
Aim to have an emergency fund of three to six months of living expenses saved in a high-yield savings account. If that seems too high, start with a goal of $500 and work your way up. If you need to make some extra cash to get there, consider finding a part-time side hustle.
Remember that recessions are normal
According to data from the National Bureau of Economic Research, there's been a recession at least every 10 years since 1858 (and often more frequently, though most don't have nearly as much impact as the Great Recession). Try not to panic when scary headlines start appearing and remember that staying invested is almost always the best response.
Young investors have a particular advantage: Their long time horizon means market downturns are an opportunity to buy investments on sale and hold them for long-term growth.