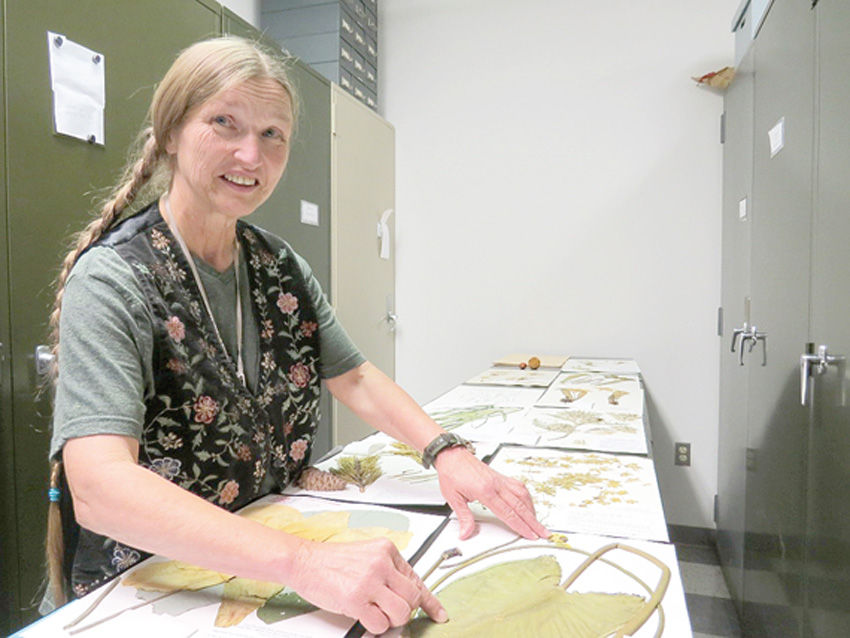 CLEMSON — The Clemson University Herbarium is launching a four-year project to make digital images of its 100,000-plus preserved plant specimen collection.
The herbarium is included in a National Science Foundation grant that aims to build a digital inventory highlighting the southeastern United States as a "global hotspot of plant diversity."
Clemson's specimen records will be part of a dataset from 13 Southeastern states that will enable large-scale research in a region that has been a biodiversity hotspot for 100 million years, botanists sayd. The digital database will help researchers examine the effects of climate change, identify vulnerable species and help conserve regional biodiversity.
An herbarium is a research archive of expertly dried and mounted plant specimens that identify and document a particular plant found in a particular place and time. The specimens are arranged in special cabinets so that they can be removed and consulted by researchers. The largest herbaria have more than million-specimen collections started in the 1700s.
The $2.5 million regional grant will develop a digital-image and database set of more than 3 million southeastern plant specimens from 107 herbaria in the region. The money will pay for digitizing equipment, staff, and computing needs.
Nine herbaria in South Carolina will share $116,000.
Clemson joins the University of South Carolina's A.C. Moore Herbarium to coordinate digitizing plant collections statewide. Seven other colleges and universities are participating, including: Converse, Francis Marion, Furman, Newberry, Winthrop, USC Salkehatchie and USC Upstate.
The Clemson Herbarium is located in the Bob and Betsy Campbell Museum of Natural History on campus near Long Hall. The collection curated by Dixie Damrel includes specimens that were collected more than a century ago.
The digitization will make collections at Clemson and at other institutions accessible via the Internet. The digitized data will eventually be publicly available through the iDigBio (Integrated Digitized Biocollections) specimen portal.
"There are specimens that have been around for 100-200 years, but they are in a drawer or on a shelf somewhere, and it's hard to know where everything is and how to get the data you need," iDigBio Director Larry Page said. "If it's online, you can touch a button and find in seconds what might have taken you a lifetime to know was there."
NSF awarded six grants totaling approximately $7.5 million to digitize biodiversity collections nationwide. The project is coordinated by the iDigBio program based at the University of Florida.