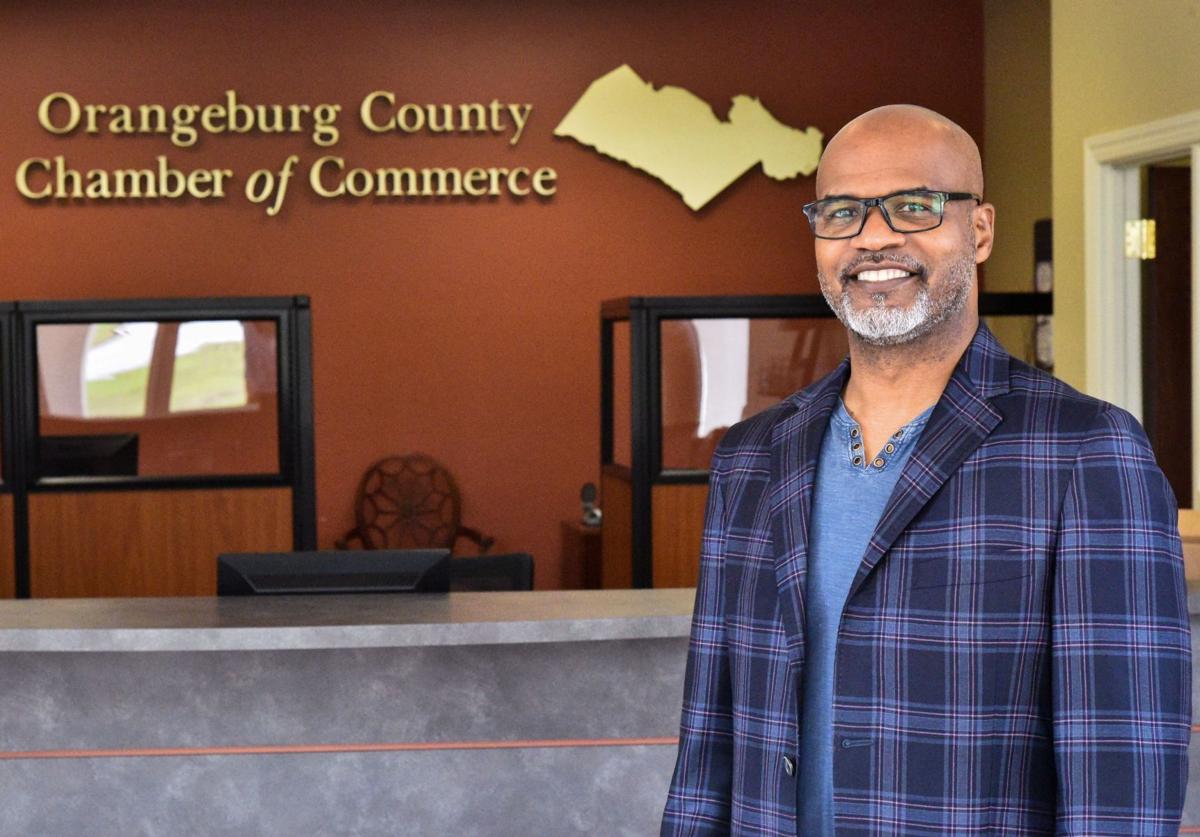 National franchises, family-owned restaurants, internet businesses, manufacturing facilities, construction companies, medical practices, service providers, retail establishments, transportation and logistics companies, law firms, entertainment establishments and farms.
Different racial, gender, age, educational, religious and socio-economic backgrounds and diverse business sectors.
Orangeburg County is a melting pot that Orangeburg County Chamber of Commerce President James McQuilla says the community should take pride in.
"Although, I have only been in Orangeburg since June, I have been pleasantly surprised by the diversity within the business community," McQuilla said. "There is considerable ethnic, gender, generational and socio-economic diversity within the Orangeburg business community."
McQuilla says Orangeburg County's diversity is throughout the entire fabric of the community, from its leaders on down.
"This "mix" helps the flow of information about opportunities circulate throughout the entire community, allowing wider participation from interested parties," McQuilla said.
McQuilla came on board as the organization's new leader in May, replacing interim president C.W. "Bill" Welch.
A Sumter native, McQuilla has more than 20 years of senior management experience, including a decade as president and CEO of the multi-million dollar Columbia-based government contracting firm Professional Buyers Advantage, LLC.
According to the South Carolina Division of Small and Minority Business Contracting and Certification, through July 6, Orangeburg County has nine businesses primarily owned by African-American males, two primarily owned by two African-American females, two by Caucasian females, one by a Native American female and one by an African American couple.
So what makes Orangeburg County attractive for business owners of all backgrounds?
"Orangeburg celebrates its commitment to being diverse," McQuilla said. "There is a comfort level here that other communities lack. Additionally, Orangeburg has a diverse workforce that allows everything from local restaurants to high-tech internet providers to be able to hire talent and prosper."
"However, while we do have a very diverse business community, we are lacking in some areas," McQuilla said. "This only means there is room for growth."
That is where the Chamber comes in.
"In the short term, our goal is to help our membership become more innovative and open to new ideas," he said. "True diversity breeds innovation and growth. Growth is necessary for sustainability. Additionally, we are working with the Economic Development Commission to collaborate on any and all opportunities to bring an array of different types of companies to Orangeburg."
"The Orangeburg County Chamber believes in the merits of diversity," McQuilla said. "There is clear and indisputable evidence that diversity in business is part of the formula for sustainability."
Like many sectors of society, businesses are facing challenges during the ongoing coronavirus pandemic.
"We, as a chamber, will continue to provide guidance, information, expertise and a venue for all current businesses to work through COVID-19," McQuilla said. "In the very near future, we will begin to host a series of virtual events covering topics critical to local Orangeburg businesses."
McQuilla noted even the chamber has had to "adapt and tweak our business model some."
"In the past, a lot of focus has been placed on networking local businesses," he said. "Now we act more like a consulting firm. We must be able to provide answers and solutions to some very real problems faced by our members. We have to be a resource for information and a facilitator of opportunity."
Though working remotely, the chamber is open for business, McQuilla said.
"Give us a call or send us an email so we can help you make it through this tough time," he said. "We have direct relationships with banks, credit unions, subject-matter experts, government officials, former industry executives and other organizations that may be able to help your business."
There will be a time when society does eventually come out of this pandemic and McQuilla says the chamber will need to be there well into the future.
"The Orangeburg County Chamber of Commerce must increase its technological capabilities," he said. "It must work even more closely with the different municipal governments. I believe that the chamber should consider developing an educational component that operates with our local college and universities to create an incubator for local start-ups."
He said the chamber will begin to review and adjust its strategic plan to ensure it is ready to tackle whatever the future brings.
But one thing is for certain: Diversity will continue to be a hallmark of the Chamber going forward.
"We need to support new and unique businesses," McQuilla said. "We need to be at the forefront of inclusion. I also believe we must show that diversity is ubiquitous and natural."
"Our board and staff understand the importance of diversity and inclusion in business and we all work hard daily to maintain Orangeburg's culture of inclusiveness, openness and opportunity," he said.
"Orangeburg celebrates its commitment to being diverse. There is a comfort level here that other communities lack. Additionally, Orangeburg has a diverse workforce that allows everything from local restaurants to high-tech internet providers to be able to hire talent and prosper."

Orangeburg County Chamber of Commerce President James McQuilla