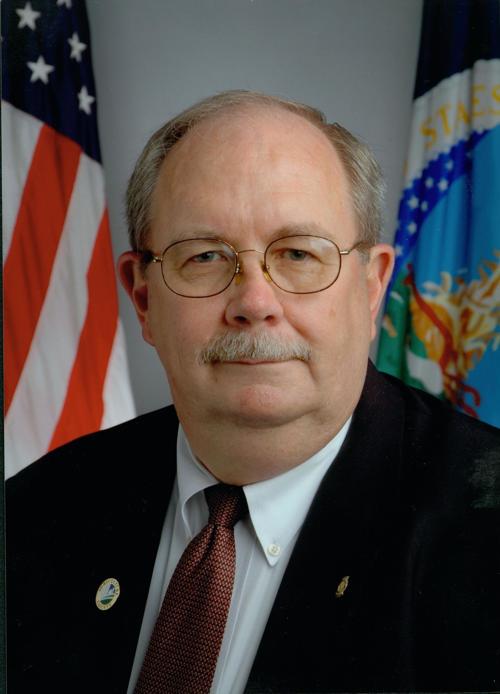 WASHINGTON -- USDA's National Agricultural Statistics Service inducted to its hall of fame three former employees – including Orangeburg County native Marshall Dantzler – whose impact continues to influence the agency and its staff.
Dantzler is a graduate of Holly Hill High School and Clemson University. The NASS Hall of Fame honors individuals whose work has had a lasting impact on agricultural statistics and the service NASS provides.
"The 2021 hall of fame inductees all share a distinguished record of public service during which they helped to shape the agency's operations and improve the quality and reliability of our work," NASS Administrator Hubert Hamer said. "Beyond their talents in the field of statistics, our three honorees are also remembered by coworkers as superior leaders and supportive colleagues."
Dantzler dedicated his entire career to public service and service to American agriculture. During his time at NASS, he recruited and mentored countless agency leaders. Dantzler understood how to make people feel valued and engaged in their work.
He began his career as a student trainee in the South Carolina field office in 1965 and, aside from a two-year stint in the Army, spent the remainder of his 45-year public service career with NASS, largely in service to Field Operations.
He worked in the South Carolina, North Carolina, Hawaii and Alabama NASS field offices and served in numerous key headquarters positions, including director of the Census and Survey Division and deputy administrator for Field Operations. Dantzler received the USDA Award for Superior Service in 1997 for outstanding professional excellence in implementing cost-controlling measures within NASS. He was sworn into the Senior Executive Service in 1999.
During his tenure in Field Operations, Dantzler provided key leadership in the modernization of field offices as he orchestrated and facilitated the installation of systems furniture and local area networks. He envisioned and set up the first NASS Regional Data Collection Centers and conceived and established the first Administrative Service Center.
Everywhere he went, Dantzler left a positive image and impression of NASS. He had an innate ability to bring people together – not tell them what to do but lead them toward a shared vision. Walking in the halls of the South Building at USDA's headquarters in Washington, Dantzler called everyone by name, remembered spouses' and children's names and had a joke or memory to share. Every retirement, award ceremony, or birthday, he always made time and was sure to attend. He made a point to recognize the value and contribution of everyone in the organization. To know Dantzler was to know NASS.
Other inductees to the NASS Hall of Fame are:
Phillip S. Kott, PhD developed statistical theory and practice to advance the quality and accuracy of NASS statistics. Considered a leader in the statistical community, Kott's contributions to the field helped bring recognition and credibility to NASS.
Jack Nealon (honored posthumously) was the catalyst and leader for major reengineering efforts that helped significantly improve data management and survey capability within NASS. The positions he held ranged across all the functions of the agency and Nealon sought to improve and transform programs, products, and processes in every role.
NASS established the hall of fame to recognize former employees whose contributions to the agency and to agricultural statistics transcend time. Individuals honored in the Hall of Fame exemplify integrity, honesty, and commitment to public service.
Denise Attaway reports for Public Service and Agriculture in the Clemson University College of Agriculture, Forestry and Life Sciences.