3 Bedroom Home in Orangeburg - $67,500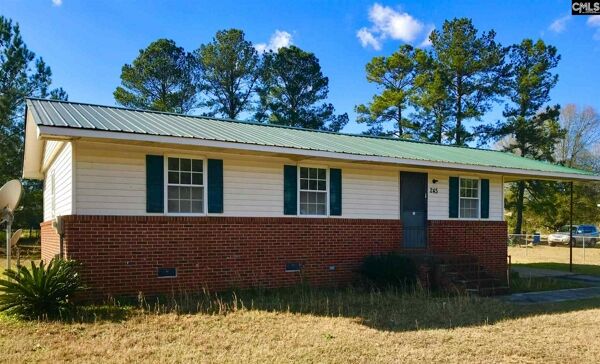 Why Rent when you can own? Brick Ranch 3 Bedroom/1 Full Bath with carport. Roof and HVAC replaced 2019!
Former Orangeburg Department of Public Safety Officer David Lance Dukes has been charged with first-degree assault and battery.
The Orangeburg Department of Public Safety terminated one of its officers for allegedly violating the agency's use of force policy, Orangeburg…
Two men are facing one count each of first-offense manufacturing marijuana, according to Orangeburg County Sheriff's Office Maj. Rene Williams.
A registered sex offender is facing three counts of first-degree criminal sexual conduct with a minor under the age of 11.
A 57-year-old Orangeburg man pleaded guilty to voluntary manslaughter and attempted armed robbery on July 22 in the 2017 shooting death of 26-…
Texas-based 7-Eleven, Inc. is building a travel truck stop on U.S. 301 near Interstate 26 in Orangeburg.
An Orangeburg man died following a collision on Tuesday night, according to S.C. Highway Patrol Master Trooper David Jones.
Two St. Matthews residents are facing multiple charges after a concerned citizen contacted authorities, according to Calhoun County Sheriff's …
An Orangeburg County inmate accused of threatening a judge and a police officer allegedly locked himself inside of a jail bathroom on Sunday, …
A Clay Street home caught fire Tuesday afternoon as a child was trying to cook, according to an Orangeburg Department of Public Safety fire report.